About Chelsea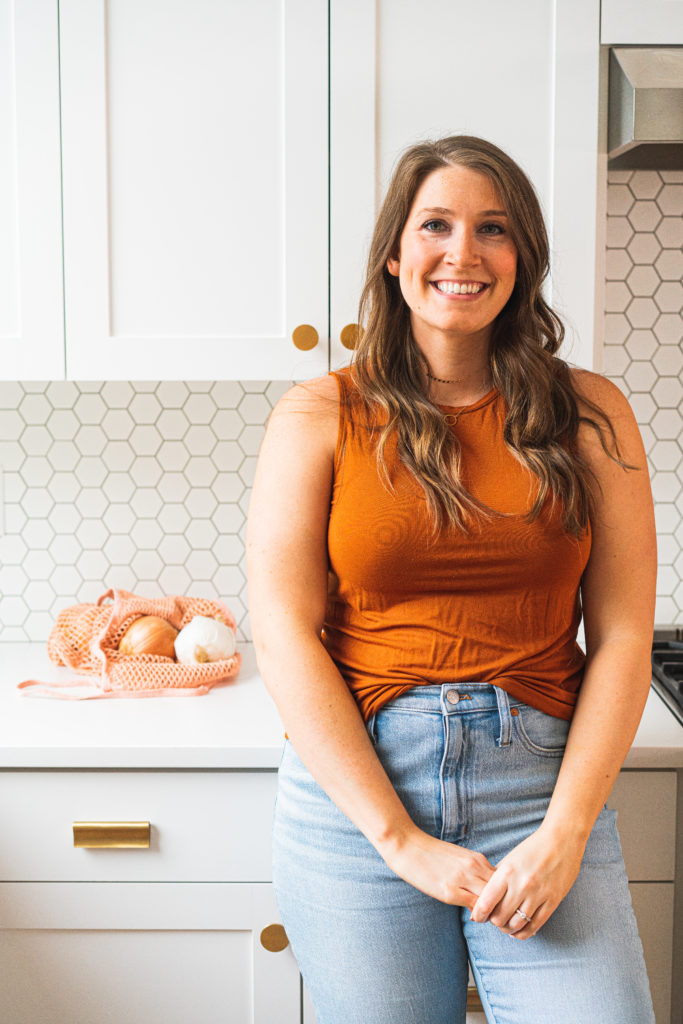 Hi everyone! Welcome to A Duck's Oven. I'm so happy you're here! I'm Chelsea Cole, and I'm a full-time food blogger, cookbook author, and former marketing director from Portland, Oregon. You can also find me doing marketing things with the International Sous Vide Association. I love talking about all things sous vide and self-publishing: make sure to check out my press for previous interviews!
I started blogging in 2010 as a college junior at the University of Oregon (hence A Duck's Oven – U of O's mascot is the Ducks!). My mission then was to help college students get more comfortable in the kitchen as I watched them rely on boxed mac and cheese and pizza. My mission remains the same today, but for all home cooks!
On this blog, you'll find easy recipes to help you get started in the kitchen, as well as sous vide recipes and tips, one of my favorite cooking techniques! You'll also find all of my self-publishing advice – my first cookbook was self-published, and my next will be coming in 2021.
Make sure to check out my cookbooks, too: Everyday Sous Vide and Sous Vide Meal Prep!
What is Sous Vide?
Sous vide is a precision cooking method that allows you to bring food to an exact temperature, no under- or over-cooking!
Using an immersion circulator, you bring a container of water (it can just be in a stock pot) to a specific temperature. The immersion circulator keeps it at precisely this temperature for as long as you want. Think of it like a mini hot tub! (Check out this Food52 article I contributed to with recommendations on starter immersion circulators)
Then you add food that has been vacuum sealed or in is in a jar to the water bath, and leave it there until it's been heated to the temperature of the water all the way through.
The best food to cook using sous vide is steak. I like my steak to be medium-rare. The internal temperature of a medium-rare steak is 129 degrees F. So, I set my immersion circulator to 129 degrees F. Since the entire cooking environment is exactly that temperature, I won't overcook it!
Isn't science great? ????
Some of my other favorite sous vide recipes include:
You can find even more sous vide recipes in my cookbooks, Everyday Sous Vide: It's All French to Me and Sous Vide Meal Prep.
My Cooking Story
I didn't grow up loving cooking. My mom was a good cook, but it wasn't something I ever showed interest in. When I got to college and was faced with cooking in my own apartment, I found cooking dinner to be a great way to unwind from a long day of school and my part time job.
I'm married to my high school sweetheart and we went to the same college, so he was along for this whooole journey (and got to reap the benefits!). I loved to cook for him and my roommate and use them as test subjects for new ideas.
I found that so many of my peers relied on takeout, which was expensive, or packaged food, which isn't the most nutritious and frankly, just doesn't taste that good. I decided to start A Duck's Oven in 2010, my junior year, to document my learning process and easily share recipes with fellow college students.
Since then, cooking is still one of my favorite ways to unpack my brain after work. I rely on planned, simple meals using "cheater ingredients" to get us through the week, and on the weekends I love a good cooking project, like sous vide pastrami.
Make sure to follow me on Instagram, where I document what I'm cooking on the daily!
Not sure where to start?
Here are some of my most popular recipes…
I hope you love these recipes. If you ever have any questions, DM me on Instagram or shoot me an email at chelsea@aducksoven.com. If you happen to make a recipe, it means the world if you rate and review it.
I'm so happy to have you here!
Chelsea