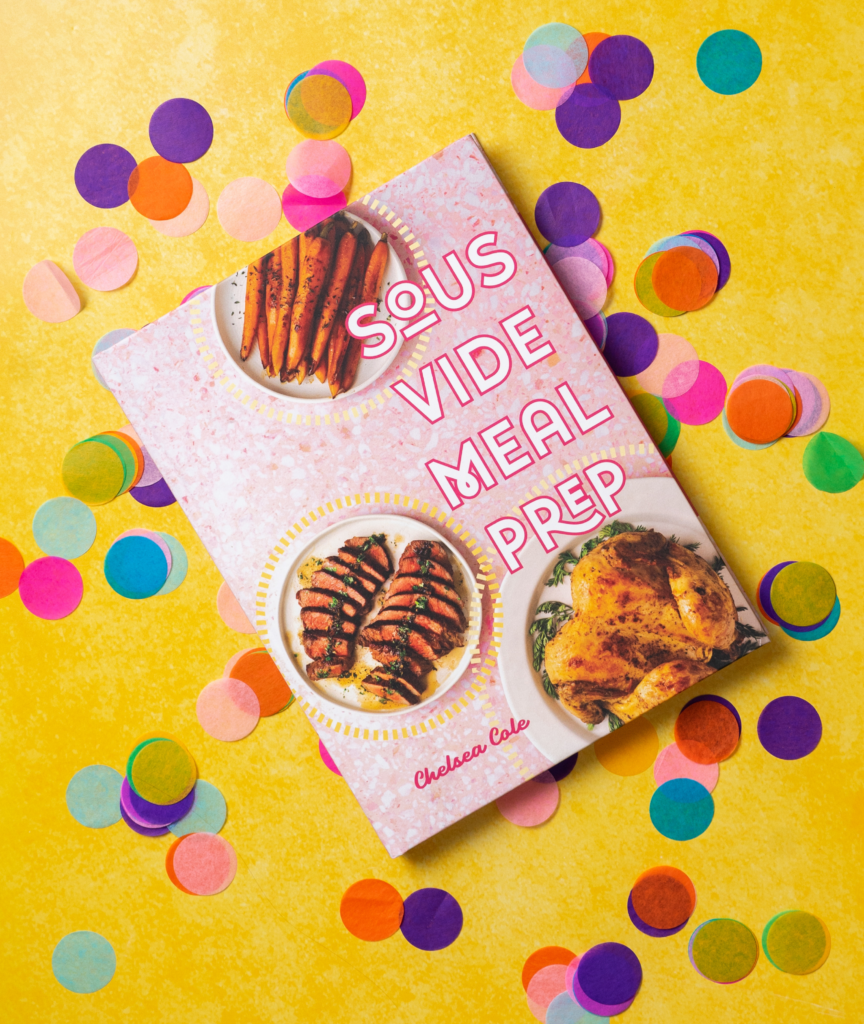 Sous Vide Meal Prep
Sous Vide Meal Prep is Chelsea Cole's second cookbook, following Everyday Sous Vide. This new cookbook teaches home cooks Chelsea's method for incorporating sous vide cooking into their meal prepping routines so they'll never find themselves wondering, "What can I possibly make for dinner tonight?" again.
In Sous Vide Meal Prep, you'll learn Chelsea's process of buying in bulk, doing a little prep work, freezing, sous viding, and finishing. You'll find overviews of how to prepare over a dozen different meats and seafoods; a library of "mix and match" rubs, marinades, sauces, and more; slightly elevated make ahead recipes for those nights you want to get fancy; sous vide side dishes to keep in your freezer; and even a few breakfast recipes, because what would a sous vide cookbook be without egg bites, the ultimate meal prep breakfast?
BUY NOW:
Amazon
Everyday Sous Vide: It's All French to Me
Chelsea Cole was given an immersion circulator for her 27th birthday and it totally changed the way she cooks. At first she stuck to the usual suspects when sous viding (yes, that's her verb of choice): tri-tip, flank steak, ribeye… and other beef cuts. But then she started dipping her toes into sous vide egg bites, stuffed burgers, and cheesecake, and realized just how much this thing could do. Let's be real, though: she still eats a lot of steak. This book is full of recipes with short ingredient lists that you'd cook any given day, not just for special occasions. Way better overnight oats, smoky pickles, and garlicky mashed potatoes are among the many things you'll learn how to cook in this book.
BUY NOW:
Amazon
Are you a bookseller? Reach out to Chelsea at chelsea@aducksoven.com to learn more about carrying her books.