This recipe is super simple and great for beginners looking to try their hand at bread baking. Step by step instructions included!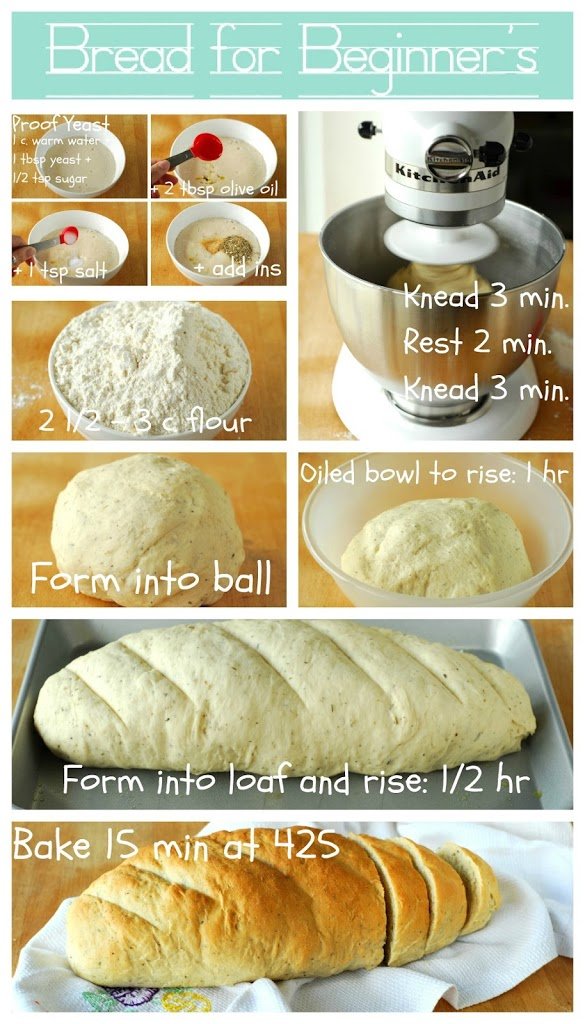 I'm doing an experiment. A grand experiment. And I'd love to hear your feedback! Boyfriend and I were talking about "infographics" the other night and he asked why I don't do one with a recipe. At first this sounded complicated and impossible, but I thought more and more about how useful it could be, especially with sites like Pinterest around.
So, I thought about what recipes people tend to over complicate but are household staples, and I came up with good old dinner bread. The task usually seems daunting because bread can be complicated and time consuming, but it doesn't have to be! Nearly all breads that I bake now, be it pizza dough or a loaf to have with dinner, start out with the same base, and I want to share that with you.
Start by proofing yeast in warm water and a little bit of sugar. To check the temperature of the water, I seriously just stick my finger in it. If it it hurts my finger, it's too hot. If it feels "luke warm" it's a bit too cold. Somewhere between there. My methods are super scientific. Let it sit for about ten minutes. It's ready when it's foamy and looks like this.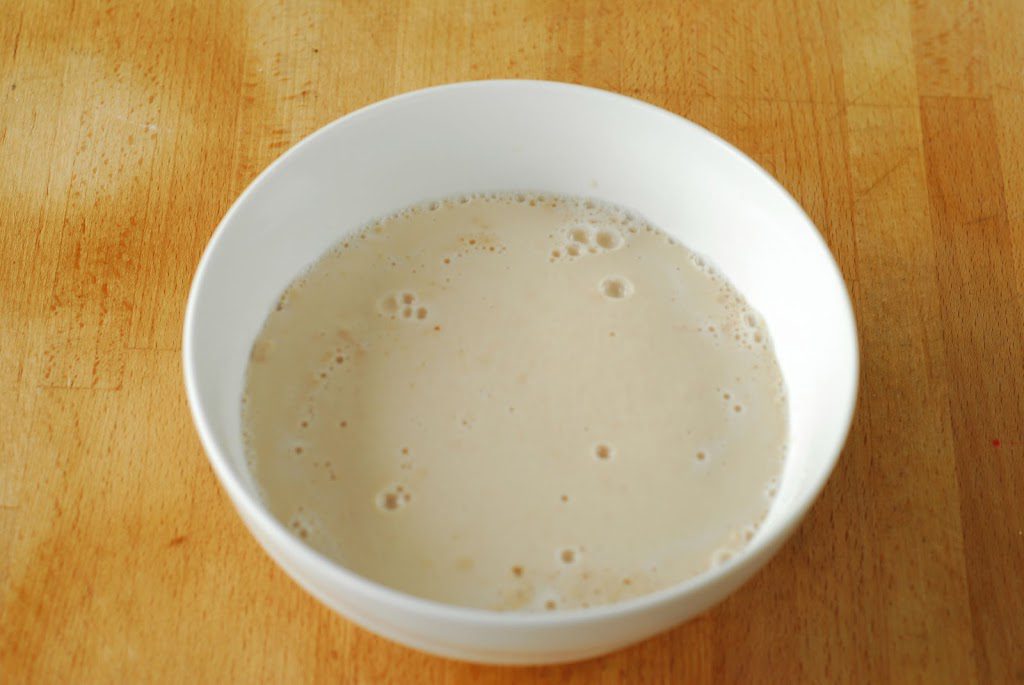 Then add some olive oil and salt. Then you get to add whatever you want to make this bread tasty. Be creative! I usually take a garlic powder and Italian seasoning route, but you could add cheddar cheese and jalapenos, fresh herbs, or just make it plain-jane.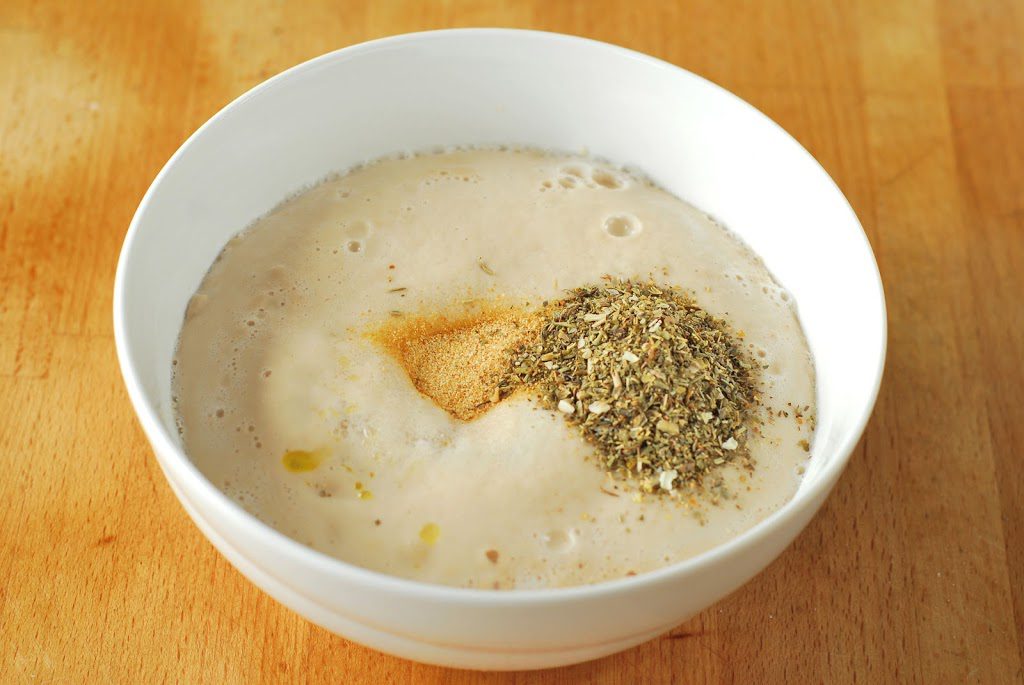 Then knead in some flour, a bit at a time, until the dough is no longer sticky. Using your KitchenAid with the dough hook or by hand, knead the dough for 3 minutes. Then let it rest for 2 minutes. Then knead it for another 3. Trial and error has taught me these times are about the minimum you can get away with for perfectly elasticy dough.
I'm kind of a messy baker, but it's okay. Then form that beautiful dough into a ball and let it rise in an oiled, covered bowl for about an hour, or until doubled in size.
Punch it down and form the dough into a loaf shape. Throw it on an oiled cookie sheet. I'm just using a half sheet.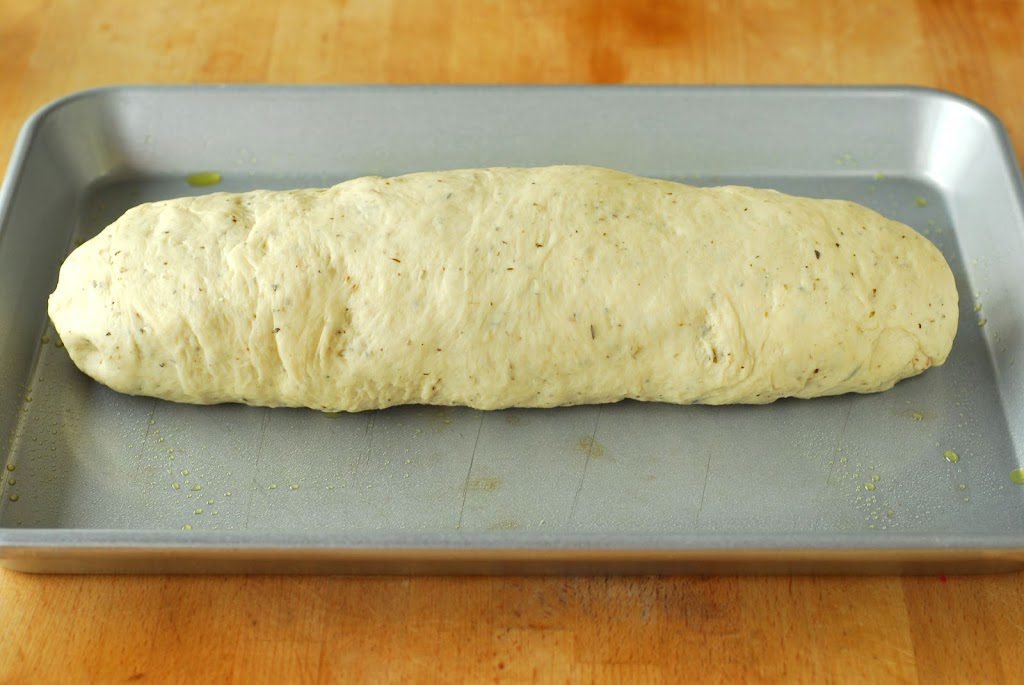 Let it rise for another half hour and score it. Or don't score it. I just think it makes it look pretty.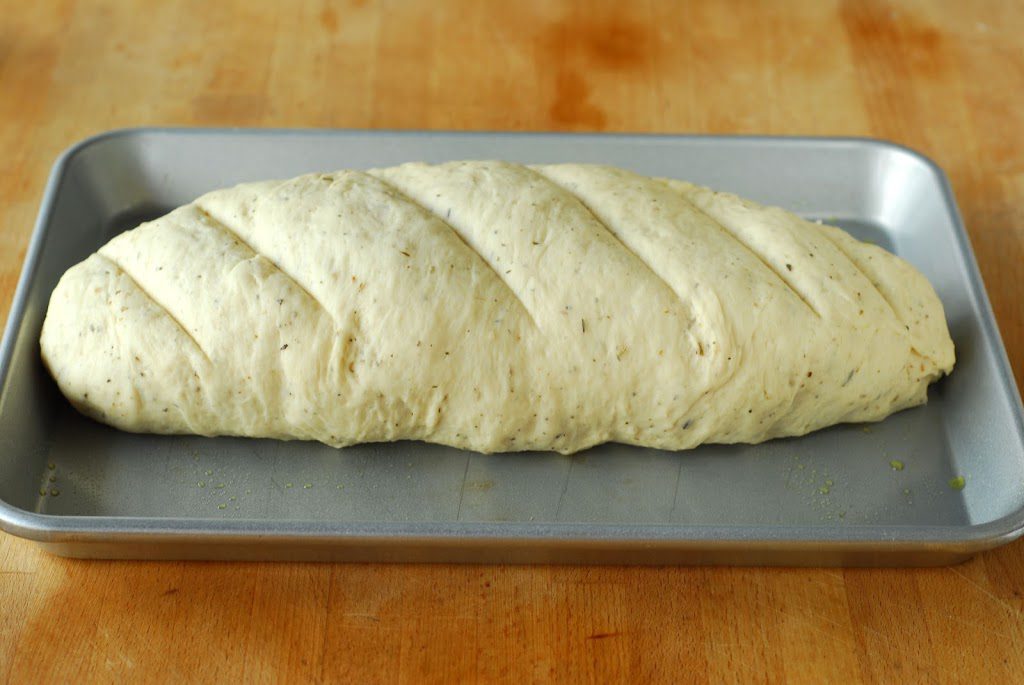 Bake it in a preheated oven at 425 degrees for 15 minutes. And you've done it! That's it!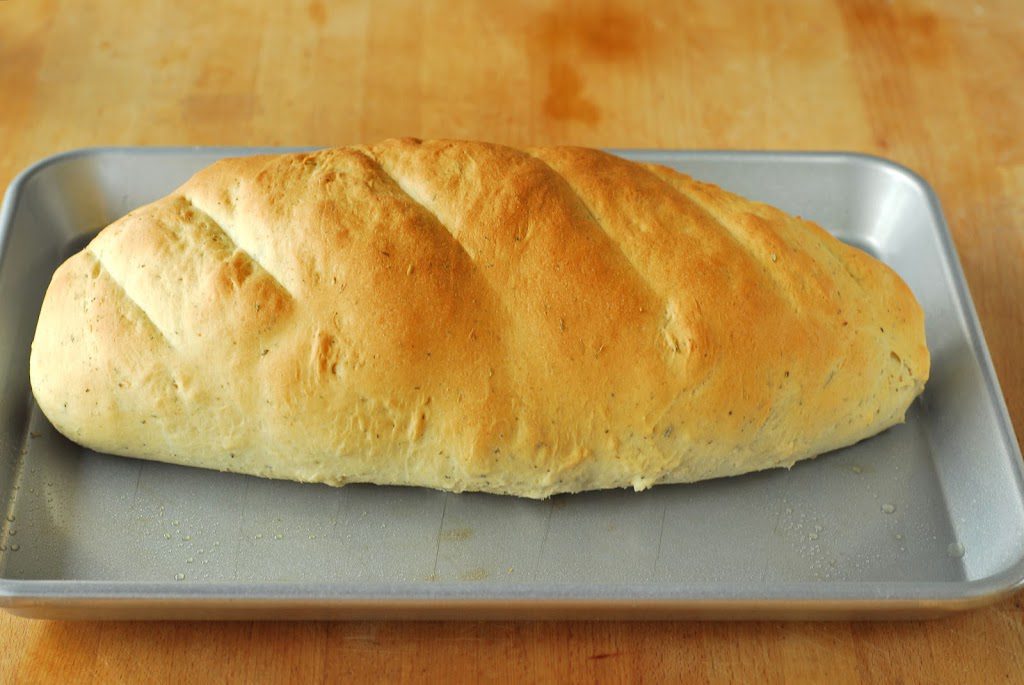 Although bread does take some forethought with all the rising time, it's in no way complicated to prepare. Homemade bread just might be my favorite carb to have with dinner.
Or it could be mashed potatoes. Or maybe it's bread. Or I'll just have both.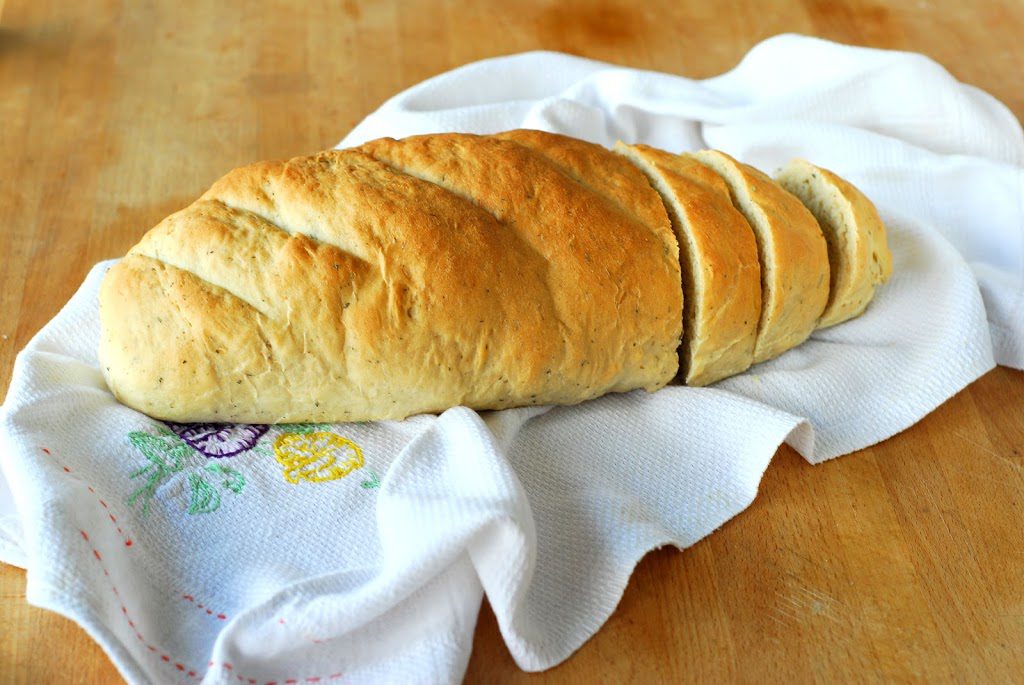 Make some this week, and let me know what you think of this graphic!
Want to try your hand at some other bread recipes now? I've got some ideas:
If you make this, it would mean the world to me if you'd rate and review! It helps other people find this recipe.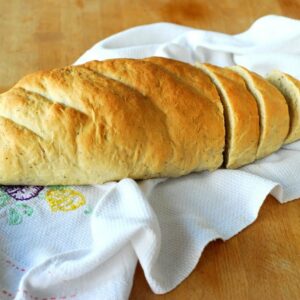 Get the Recipe: Bread for Beginners
This recipe is super simple and great for beginners looking to try their hand at bread baking. Step by step instructions included!
Ingredients
Instructions
Combine warm water, yeast, and sugar and let sit for about ten minutes, or until foamy.

Add the olive oil, salt, and desired add ins and stir to combine.

Using the dough hook on your KitchenAid or with a spoon and then hands, add the flour 1/2 cup at a time until dough is no longer sticky. Knead the dough using the dough hook or by hand for three minutes. Let it rest for two minutes. Knead for another three minutes, then form into a ball.

Coat a large bowl with olive oil and add the dough ball, turning to coat. Cover with a towel or saran wrap and let sit for one hour, or until dough has doubled in size.

Preheat your oven to 425 degrees and lightly oil a baking sheet.

Form the dough into a loaf shape, tucking and pinching edges. Let rise for about 30 minutes. Score with a sharp knife. Add toppings, if desired.

Bake in preheated oven for 15 minutes, or until outside is golden brown. Let cool for 15 minutes before slicing.
Calories: 1406kcal, Carbohydrates: 242g, Protein: 34g, Fat: 31g, Saturated Fat: 4g, Sodium: 2346mg, Potassium: 373mg, Fiber: 10g, Sugar: 3g, Vitamin C: 1mg, Calcium: 57mg, Iron: 15mg