Don't know about sous vide yet, but curious to learn more? Start here! I tell ya about everything you need to get viding.
---
I think I've mentioned on here that I love
pizza
. I may preach that college students aren't destined to fast food and easy, nasty food, but my biggest weakness in life is pizza.
All U of O students know about the ultimate late night snack, the only thing open when you've been studying all night (or partaking in other activities) and are dying for something greasy and filling: Dough Co. It's open until 3 a.m.- much later than nearly all places that deliver or serve food period. They sell calzones, cookies, and drinks. And that's all. And they do it well.
Although I did have my share of Dough Co., now I don't live quite so close to campus and I'm not sure my stomach could handle the gargantuan, greasy mass that is a Dough Co. calzone. So, I've made my own version to compensate!
It starts out with my pizza dough recipe, half the dough for each calzone. Roll it out, fold it over, and put it on a plate so people can stuff their own.
We stuffed ours with fresh mozzarella.
Pepperonis.
Fresh basil and oregano.
And not pictured because I'm a spaz, hot Italian sausage and parmesan. Stuff it, and roll the edges.
Then top it with egg wash, more parmesan, and Italian seasoning. I absolutely love Italian seasoning.
Then bake 'em on a hot pizza stone. I like the ceramic one from Wilton but I'm thinking of getting a baking stone to live in my oven. They help distribute heat really evenly and my oven is cursed with hot spots.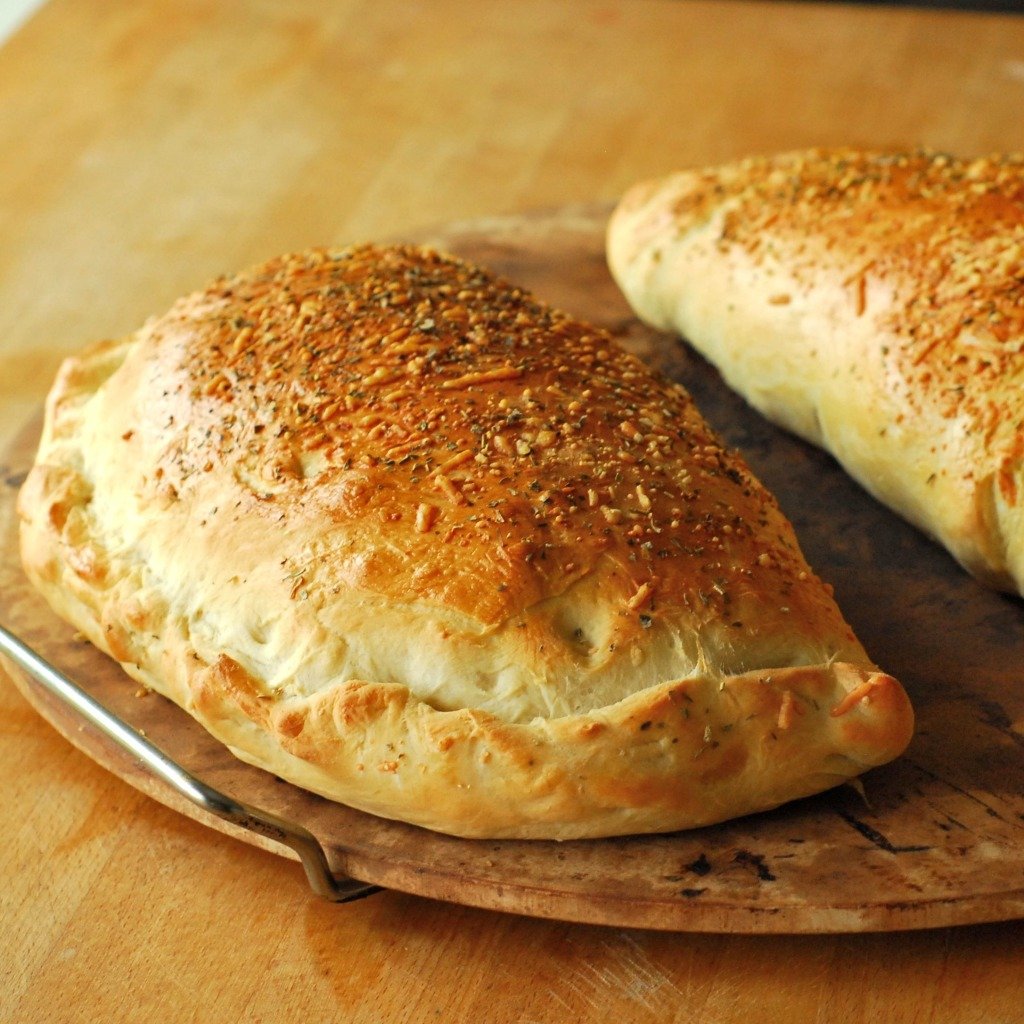 And serve them with delicious pizza sauce.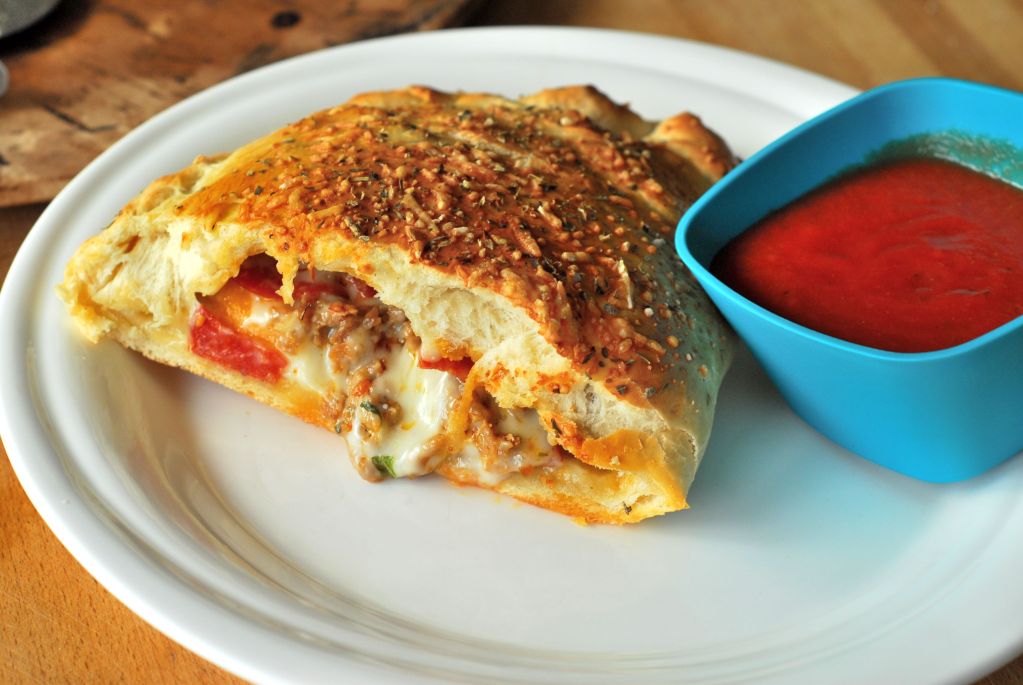 A fantastic change up from pizza and so deliciously perfect. This is one of my favorite things to make, I hope you like it, too!