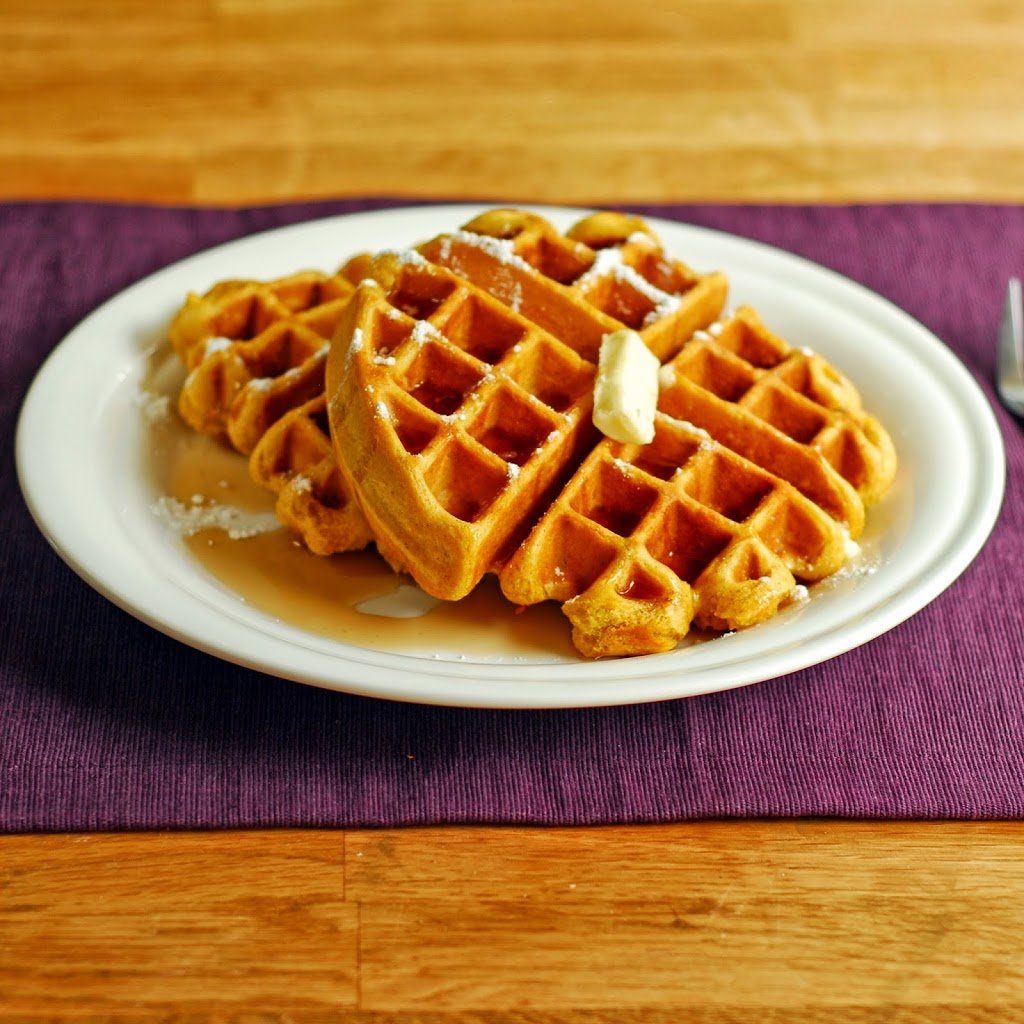 Don't know about sous vide yet, but curious to learn more? Start here! I tell ya about everything you need to get viding.
---
It's pumpkin season. I know that it's somewhat overblown and certainly overdone, but there's a reason why.
Pumpkin is amazing.
There's just no way around this truth, so you might as well jump on the bandwagon and grab an obligatory Pumpkin Spice Latte.
I finally invested in a Belgian waffle iron after gawking at them for months and months. I got a Oster Belgian Flip Waffle Maker and it's fantastically amazing. Perfect waffles every time. It's dangerous for my waistline. There are just so many waffle possibilities! I want to make chocolate waffles, blueberry waffles, savory waffles, cake mix waffles. I want to make all the waffles.
To start, though, I made these pumpkin waffles. This recipe is meant to be easy, something you can throw together before work in the morning, so it calls for a mix, however I did make pumpkin waffles from scratch. The mix ones were fluffier and a little denser, the scratch ones lighter and crispier. Both were fantastic, and Boyfriend probably wouldn't be able to tell you which is which.
Reference the instructions on your waffle/pancake mix and measure out enough mix for two servings.
Then add canned pumpkin, vanilla, pumpkin spice, and canola oil.
Add 1/4 cup less (approximately) water than what the instructions say to. Pour in a little at a time and mix until batter is thick and lumpy. Don't over mix.
Then use your waffle iron as you normally would! If you want to use this recipe to make pancakes, just thin the batter out a bit.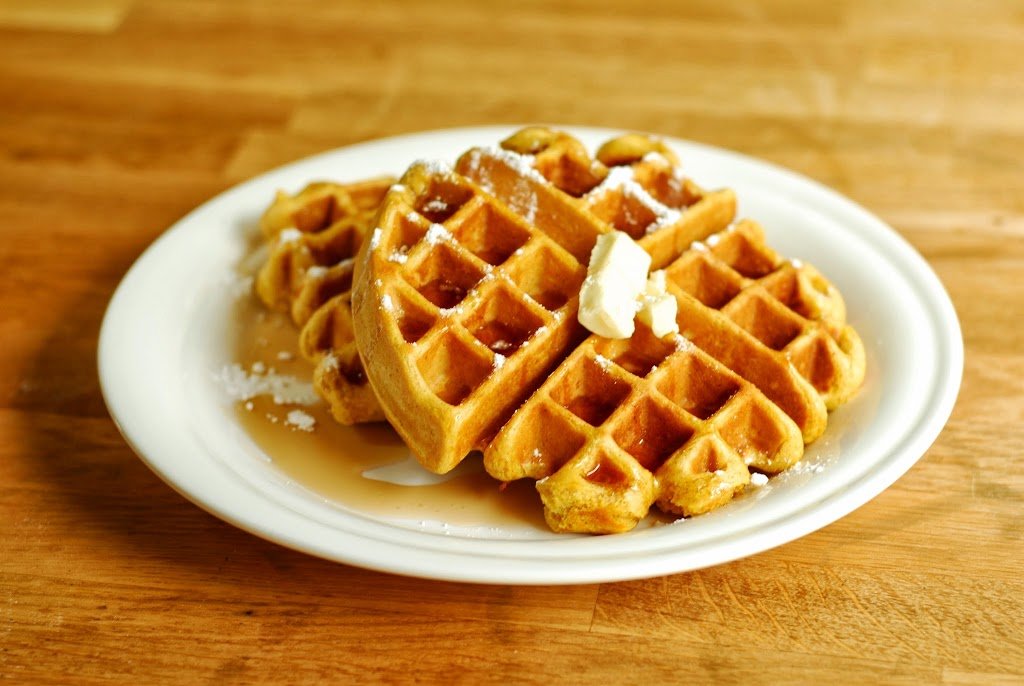 We kept it simple with maple syrup, powdered sugar, and butter, but these would be fabulous with a cream cheese glaze and some caramelized pecans.
We will likely be eating these every Sunday until it's no longer socially acceptable to make pumpkin things. Say, March?