Condensed soup doesn't have to be boring! Easily dress up a can of tomato soup (like Campbell's) with ingredients you have in your pantry.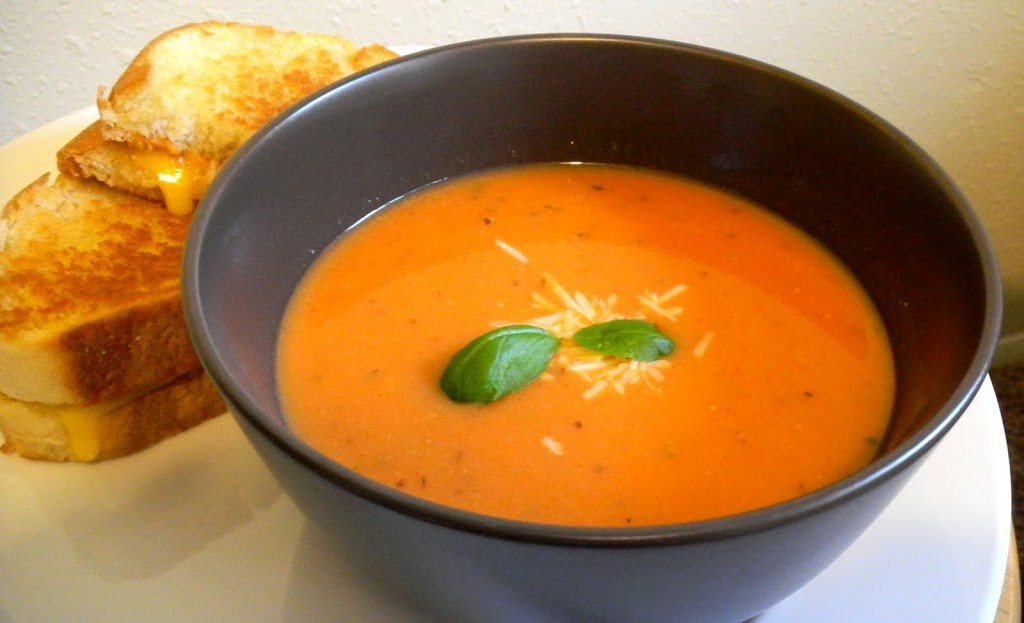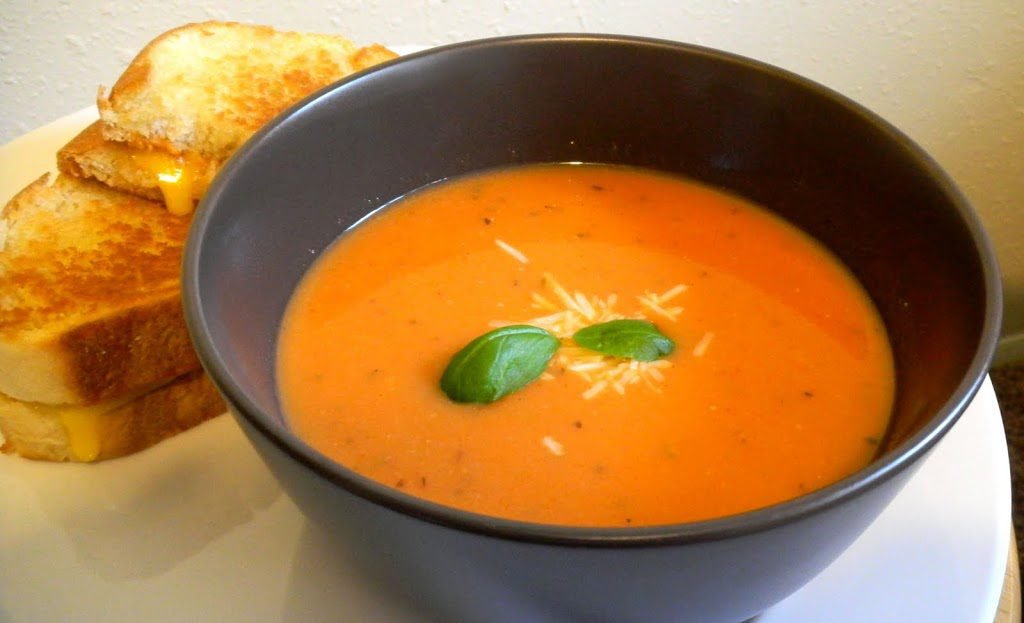 Today, I'm presenting you with a recipe that was truly born out of my college-student status (looking for more of these? Make sure to check out my Healthified Boxed Mac and Cheese recipe!). As with many American children, I have been eating grilled cheese sandwiches and tomato soup since I could handle solid food. It's convenient, easy, filling, and delicious.
But sometimes, it can be a bit boring. Let's face it, it's simply a can of tomato puree and milk or water, depending on your preference. After a year of to-go Campbell's cups of soup, I decided that I could no longer consume this boring tomato stuff as is, so I gave it a serious makeover.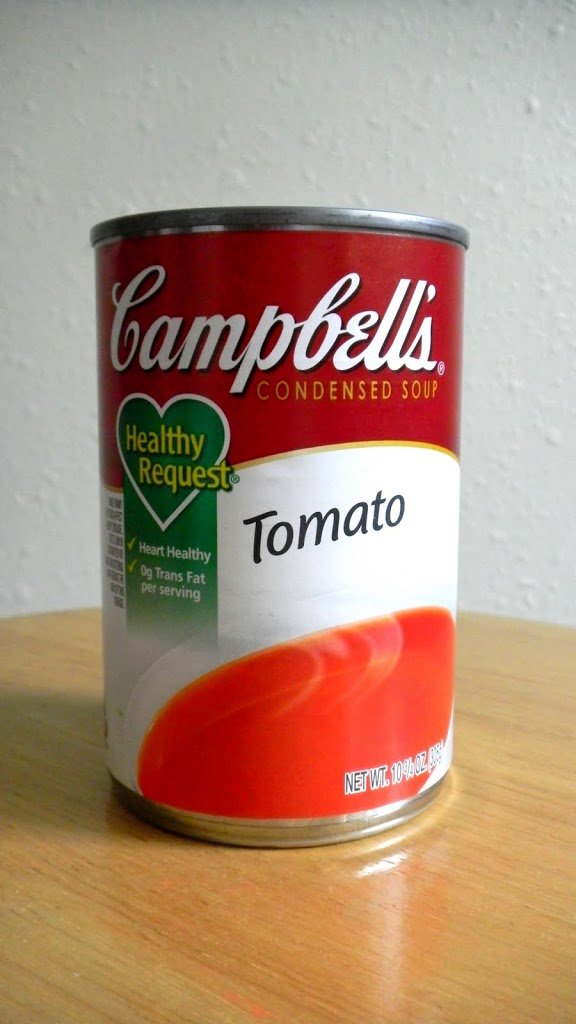 Start by combining one can of tomato soup with a can full of milk, as you usually would. We're not using water here. I usually use 1% milk, but if you aren't calorie conscious and have it on hand, of course it would be even better with half and half or heavy cream.
Now here's the fun part: add garlic powder, onion powder, cayenne pepper, Italian seasoning, salt, and pepper. Taste and adjust. Let simmer for 10 minutes or so to release all that flavor.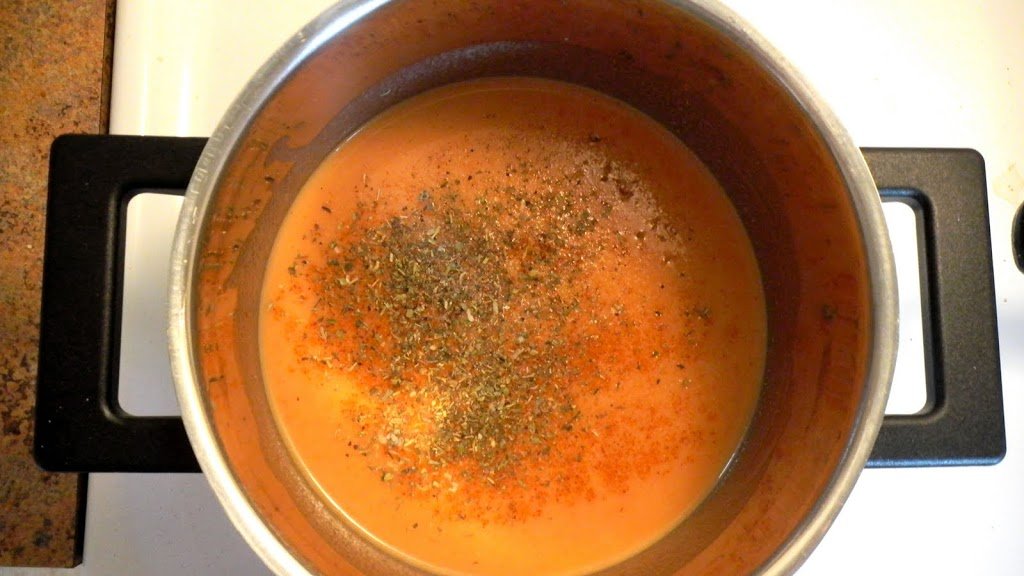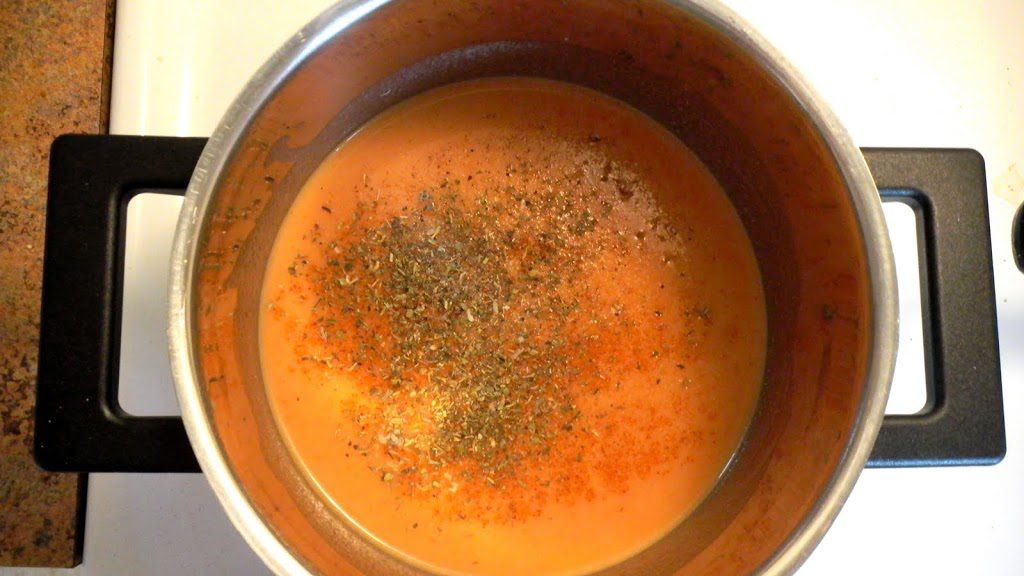 Pour into bowls and top with a little bit of parmesan cheese and some fresh basil. Ta da! You are no longer eating boring old tomato soup.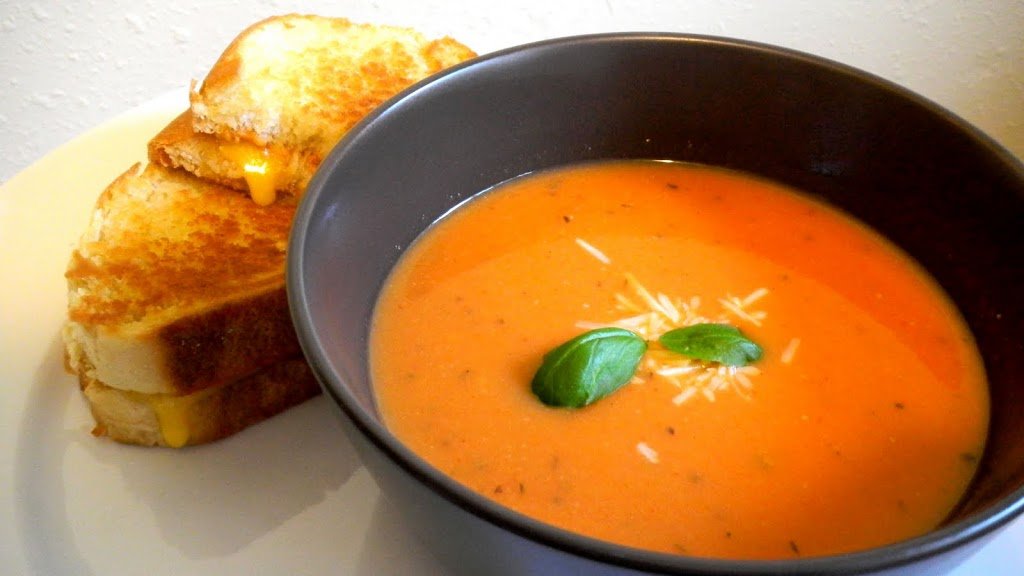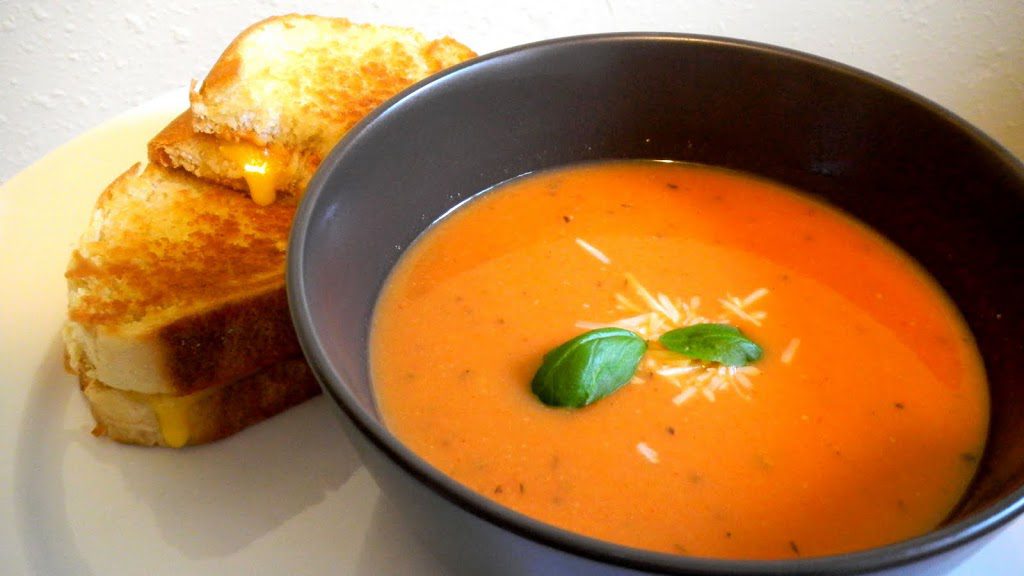 If you're really feeling adventurous, make some homemade sandwich bread for your grilled cheeses. I used such bread for the sandwiches in these pictures.
If you make this, it would mean the world to me if you'd rate and review! It helps other people find this recipe.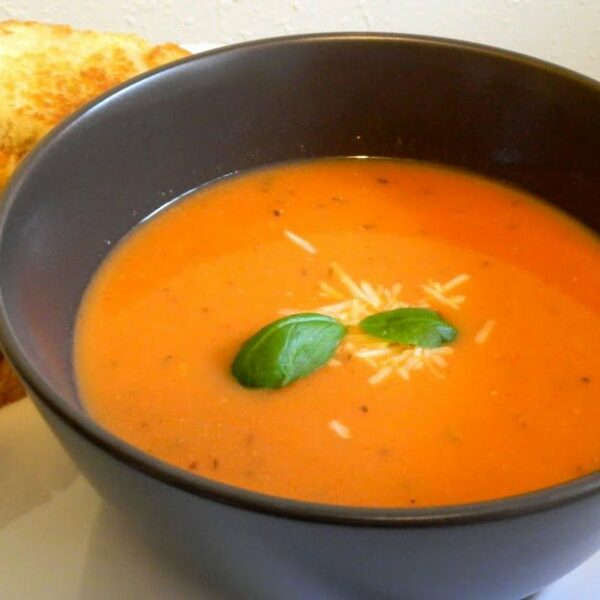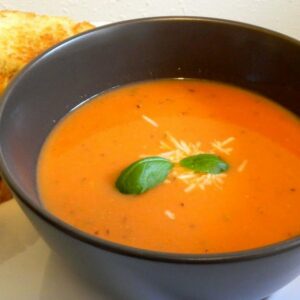 Get the Recipe: How to Dress Up a Can of Tomato Soup
Ingredients
1 10 3/4 oz can tomato soup
10 3/4 oz milk or heavy cream
1/2 tsp garlic powder
1/2 tsp onion powder
1 tsp Italian seasoning
1/4 tsp cayenne pepper
1/2 tsp salt
1/4 tsp black pepper
Parmesan cheese
Fresh basil
Instructions
1. In a saucepan, combine tomato soup and 1 can full of milk of choice or heavy cream.

2. Add garlic powder, onion powder, Italian seasoning, cayenne pepper, salt, and black pepper and let sit on medium-low heat for about 10 minutes.

3. Pour into bowls and top with parmesan cheese and fresh basil.
Calories: 644kcal, Carbohydrates: 32g, Protein: 6g, Fat: 57g, Saturated Fat: 35g, Cholesterol: 209mg, Sodium: 1268mg, Potassium: 1085mg, Fiber: 3g, Sugar: 14g, Vitamin A: 3015IU, Vitamin C: 23mg, Calcium: 141mg, Iron: 2mg