Sous vide is an excellent way to prepare roasts because you can ensure they're cooked perfectly the entire way through. In this roundup you'll find recipes for chicken, lamb, beef, pork, and more! There's a roast for every occasion, from Thanksgiving to Christmas to Easter.
If you're new to sous vide and wondering, "What is sous vide?" I've got you! I've also got resources for sous vide air removal methods so you'll be all set.
Looking for some side dish inspiration? Make sure to check out my recipe for sous vide mashed potatoes, 5 ingredient cauliflower mash, Scalloped Potatoes with Gruyere and Thyme, or my round up of steak side dish recipes that will go perfectly with these roasts, too.
I've got plenty of sous vide recipes for you to check out across my blog and in my two cookbooks: Everyday Sous Vide and Sous Vide Meal Prep.
This cookbook outlines my entire method for keeping your freezer stocked with ready to sous vide meals (and some great recipes to boot!).
I love to use sous vide when I'm preparing meals for a crowd or special occasions because this method makes cooking so much more hands off and I know that every it will always be cooked perfectly. I'm never going to overcook an expensive roast or accidentally ruin a meal because I was distracted while making pie!
An Everyday Sous Vide Roast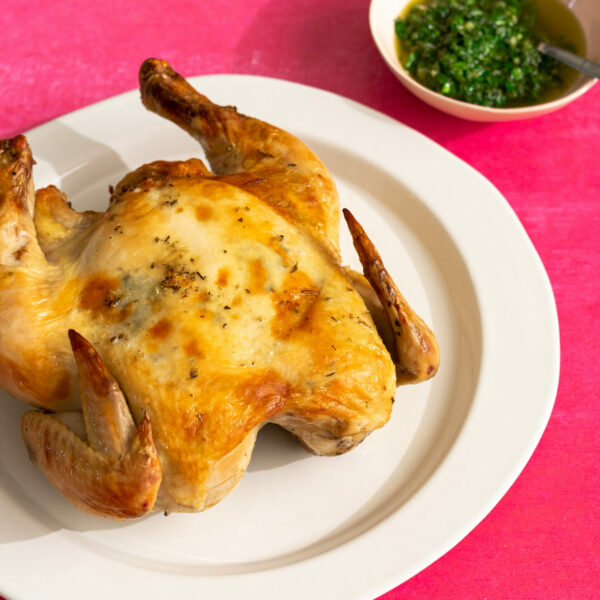 Sous Vide Whole Chicken (Spatchcocked)
Sous vide is the best way to cook a whole chicken. You won't have to worry that it's underdone or raw in the middle and you won't risk drying it out. This is the juiciest, most flavorful chicken you can make! Even better, you can sous vide it ahead of time and finish in the oven to serve. Sous vide makes serving a roasted chicken even easier.
Get the Recipe
3 Hour Sous Vide Chuck Roast (Prime Rib Dupe)
This recipe for sous vide chuck roast will have you thinking you're eating prime rib, for a fraction of the cost! It's ready in just 3 hours.
Get the Recipe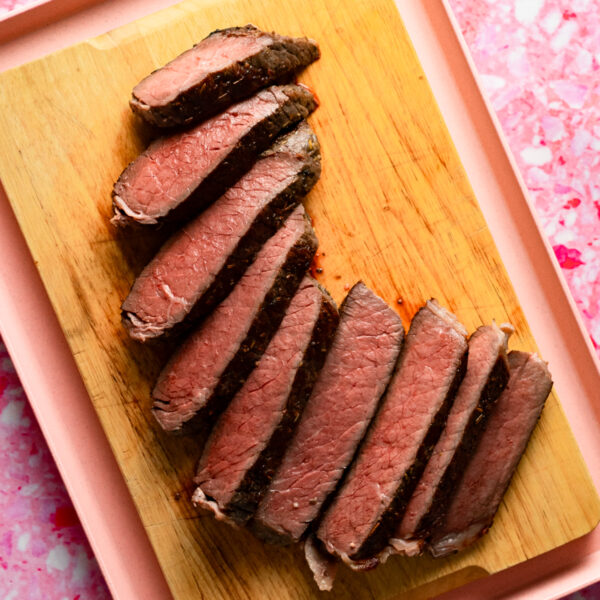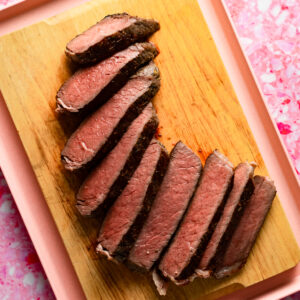 Sous Vide Top Round Roast (London Broil)
Sous vide is the perfect way to prepare the top round roast cut, also known as London Broil. You can cook it longer than other methods, allowing the exposure to heat to tenderize the meat, while keeping it medium-rare.
Get the Recipe
Special Occasion and Holiday Sous Vide Roasts (or not!)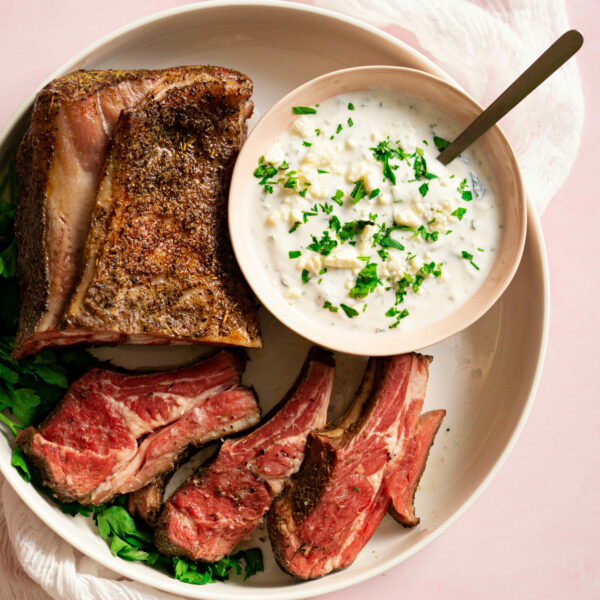 Sous Vide Rack of Lamb with Herby Feta Sauce
This sous vide rack of lamb recipe with herby feta sauce is sure to be a winner whether you're serving it for a holiday meal or just Sunday night. Two to three hours at 130 degrees F creates the most beautiful, medium-rare rack of lamb.
Get the Recipe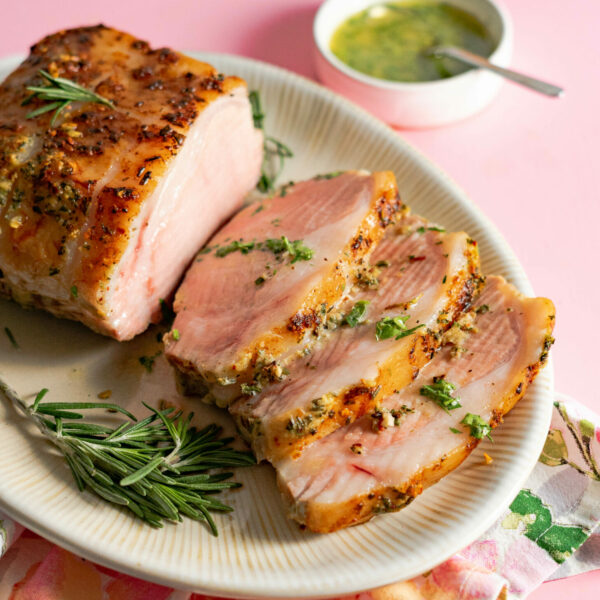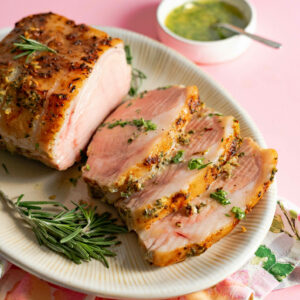 Sous Vide Pork Loin Roast with Garlic Herb Rub
This recipe for sous vide pork loin roast with a garlic herb rub produces the juiciest, most flavorful pork roast you've ever had! Just 3-5 hours at 140 degrees F for a perfect medium roast.
Get the Recipe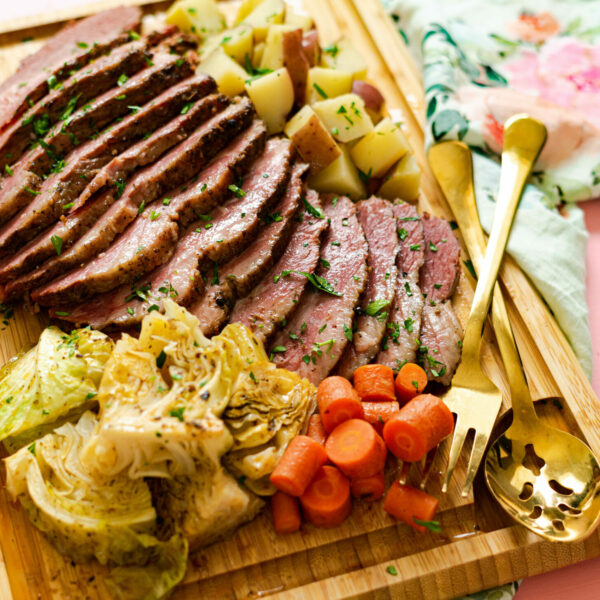 Sous Vide Corned Beef (Store-Bought or From Scratch)
Using sous vide to prepare corned beef ensures your roast has perfect texture. This recipe includes instructions to make from scratch or with store-bought brisket in brine. With sous vide, you'll cook it for 24 hours at 170 degrees F.
Get the Recipe
4 Hour Sous Vide Turkey Breast with Herb Filling
This sous vide recipe for boneless turkey breast is filled with plenty of dried herbs, making it a flavorful and irresistible option if you're looking for a smaller portion of turkey for Thanksgiving or the holidays. You can also finish this by roasting it, smoking it, or deep frying it.
Get the Recipe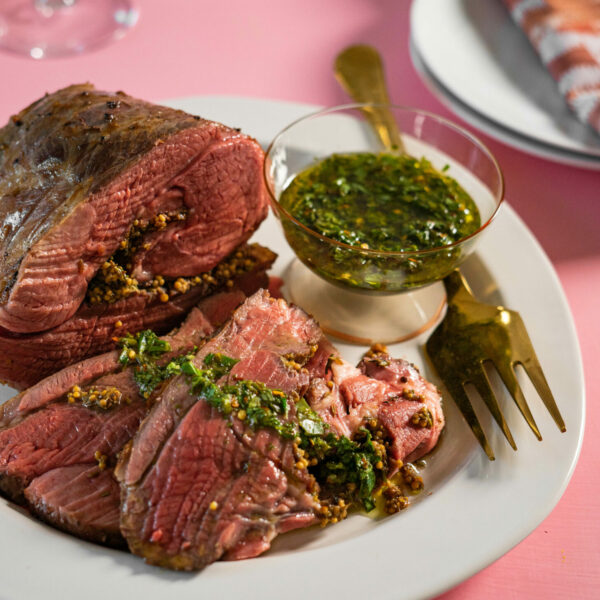 Sous Vide Boneless Leg of Lamb
How to sous vide perfectly tender boneless leg of lamb at home! This leg of lamb recipe is a wonderful main dish for special occasions, but simple and effortless enough—with the help of sous vide equipment—to enjoy as a nice Sunday dinner. For best results, use boneless leg of lamb that is butterflied.
Get the Recipe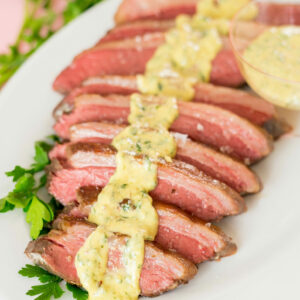 Sous Vide Picanha with Horseradish Dijon Sauce
Picanha (or sirloin cap) is one of the meatiest cuts of steak there is. It has a generous later of fat and incredible natural flavor, which is why cooking picanha (or sirloin cap) sous vide can't be beat! The result is perfectly cooked, juicy and oh-so tender picanha steak every time. Serve with homemade horseradish dijon sauce, and your favorite steak sides.
Get the Recipe
Sous Vide and Smoked Roasts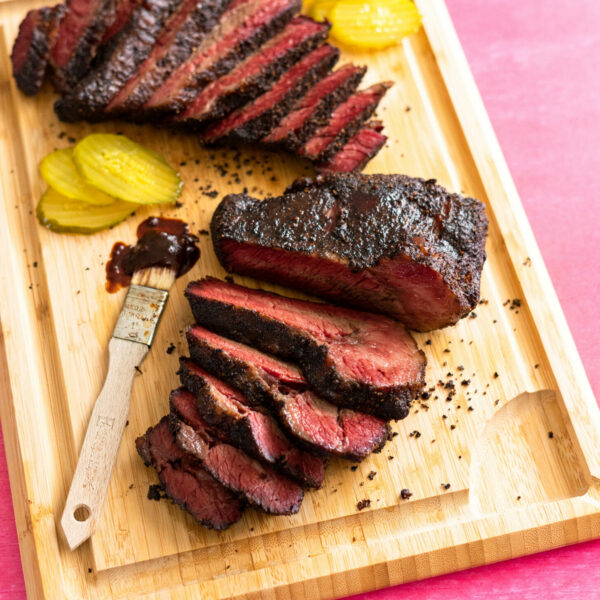 Sous Vide Smoked Beef Brisket
This delicious sous vide smoked beef brisket recipe takes time, but you'll be rewarded with an absolutely delicious feast. This recipe cooks in a sous vide bath and is finished off in a smoker (or an oven). The texture is perfect and the flavor is out of this world.
Get the Recipe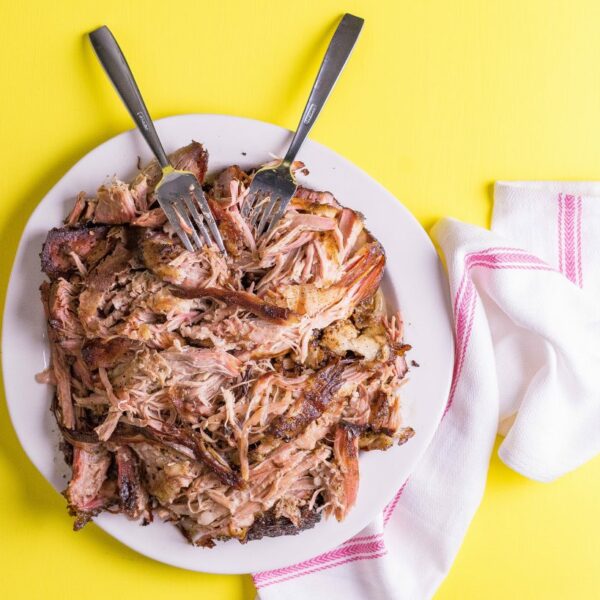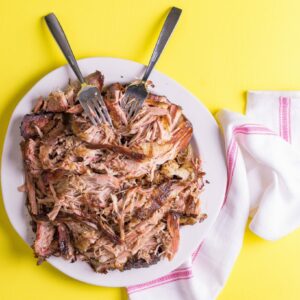 Smoked Sous Vide Pulled Pork Shoulder
Combining sous vide and smoke makes for the best pork shoulder roast (also called pork butt). A simple rub is all you need to create this easy, sous vide smoked pork shoulder! Sous vide at 165 degrees F for 24 hours, then finish on the smoker at 200 degrees F for 2 hours.
Get the Recipe
If you try one of these sous vide recipes, make sure to leave a rating and review and tell me all about it!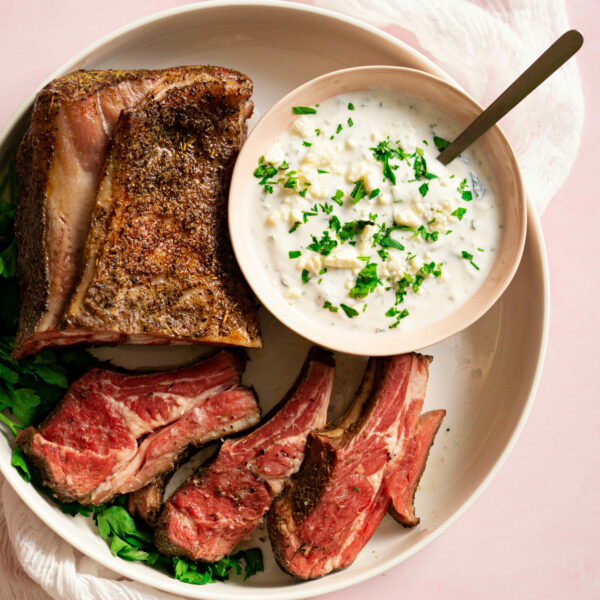 Get the Recipe: 11 Sous Vide Roasts, including Sous Vide Rack of Lamb with Herby Feta Sauce
Ingredients
Rack of Lamb
1 rack of lamb, 1.3-2 pounds
1 tbsp Italian seasoning
1 1/2 tsp kosher salt
1 tsp garlic powder
1/2 tsp sumac
Herby Feta Sauce
1/2 cup plain Greek yogurt
1/4 cup feta cheese
Juice from 1/2 lemon
1 tbsp finely chopped mint
1 tbsp finely chopped parsley
1/2 tsp kosher salt
Instructions
Preheat water bath using your immersion circulator to 125 degrees F (52 degrees C) for rare, 130 degrees F (54 degrees C) for medium-rare, 138 degrees F (59 degrees C) for medium, and 145 degrees F (63 degrees C) for medium-well. I highly recommend medium-rare.

Mix together the kosher salt, Italian seasoning, sumac, and garlic powder. Season the rack of lamb generously with the mixture.

While the lamb is cooking, prep the sauce. Combine all ingredients in a small bowl and refrigerate until ready to serve.

When done cooking, remove the lamb rack from vacuum sealed bag and pat dry with paper towels.

Preheat your oven's broiler to high. Line a baking sheet with foil. Place lamb on baking sheet fat cap side up and place under broiler. Broil until browned, then flip and broil until the other side is browned.

Serve with feta herb sauce.
Notes
When determining quantity, aim for .75 pounds per person. There's a lot of bone and fat in this cut which is why we need so much. I highly recommend medium-rare: 130 degrees F. Calories are an approximation.
Calories: 692kcal, Carbohydrates: 6g, Protein: 30g, Fat: 60g, Saturated Fat: 27g, Polyunsaturated Fat: 5g, Monounsaturated Fat: 24g, Cholesterol: 139mg, Sodium: 1801mg, Potassium: 397mg, Fiber: 1g, Sugar: 3g, Vitamin A: 290IU, Vitamin C: 12mg, Calcium: 169mg, Iron: 3mg