This sous vide hollandaise sauce is so easy to whip up. Dump all your ingredients into a jar, cook for a half hour, then blend!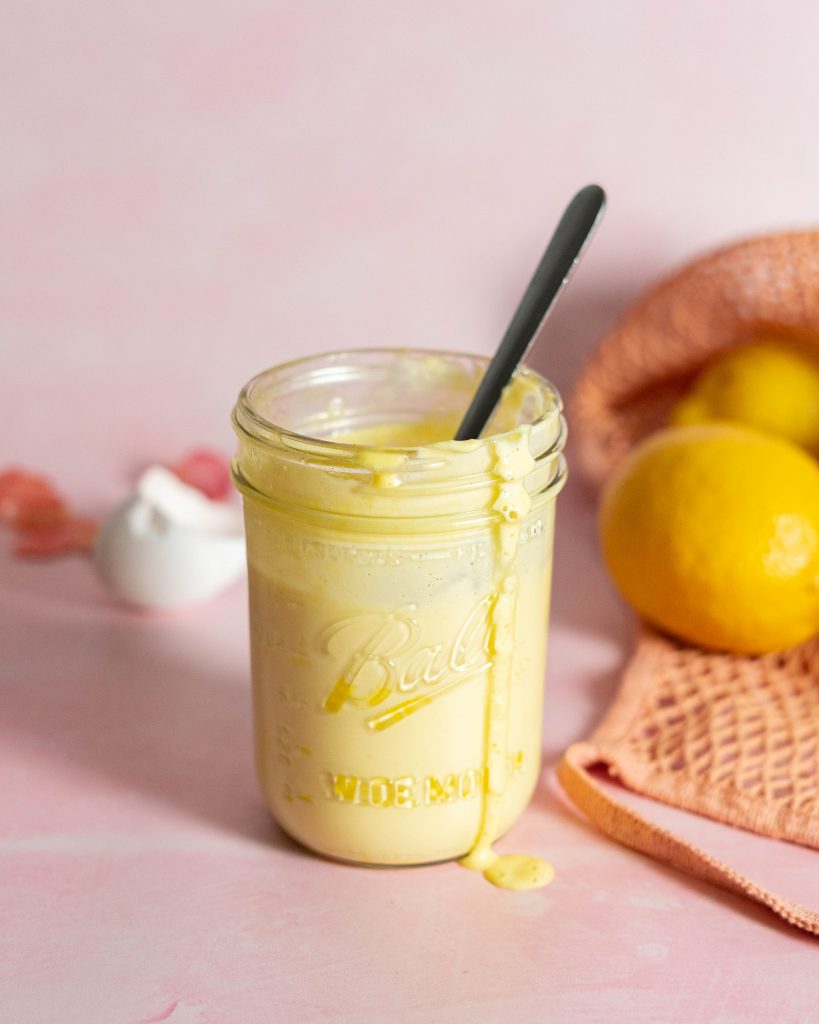 This post may contain affiliate links which won't change your price but will share some commission.
Here in the Cole house, we don't really do brunch out. I know, weird, especially since we live in Portland, the land of brunch.
But we like slow mornings, where we don't have to get dressed or leave the house and can spend hours sipping coffee without standing in an epic line outside a restaurant.
So I make brunch at home. I make peanut butter chocolate chip scones. I make cheesecake stuffed waffles. I make cinnamon apple french toast bake.
But until now, I always felt like I was missing out because eggs benedict at home was not a possibility. Hollandaise is a pain in the ass to make.
But as with all things difficult, sous vide makes it doable! Thanks to sous vide, I can have it all! Easy sous vide hollandaise cooked in a jar is a game changer.
All you need are an immersion circulator and immersion blender to nail this fussy sauce at home!
Why I Love Sous Vide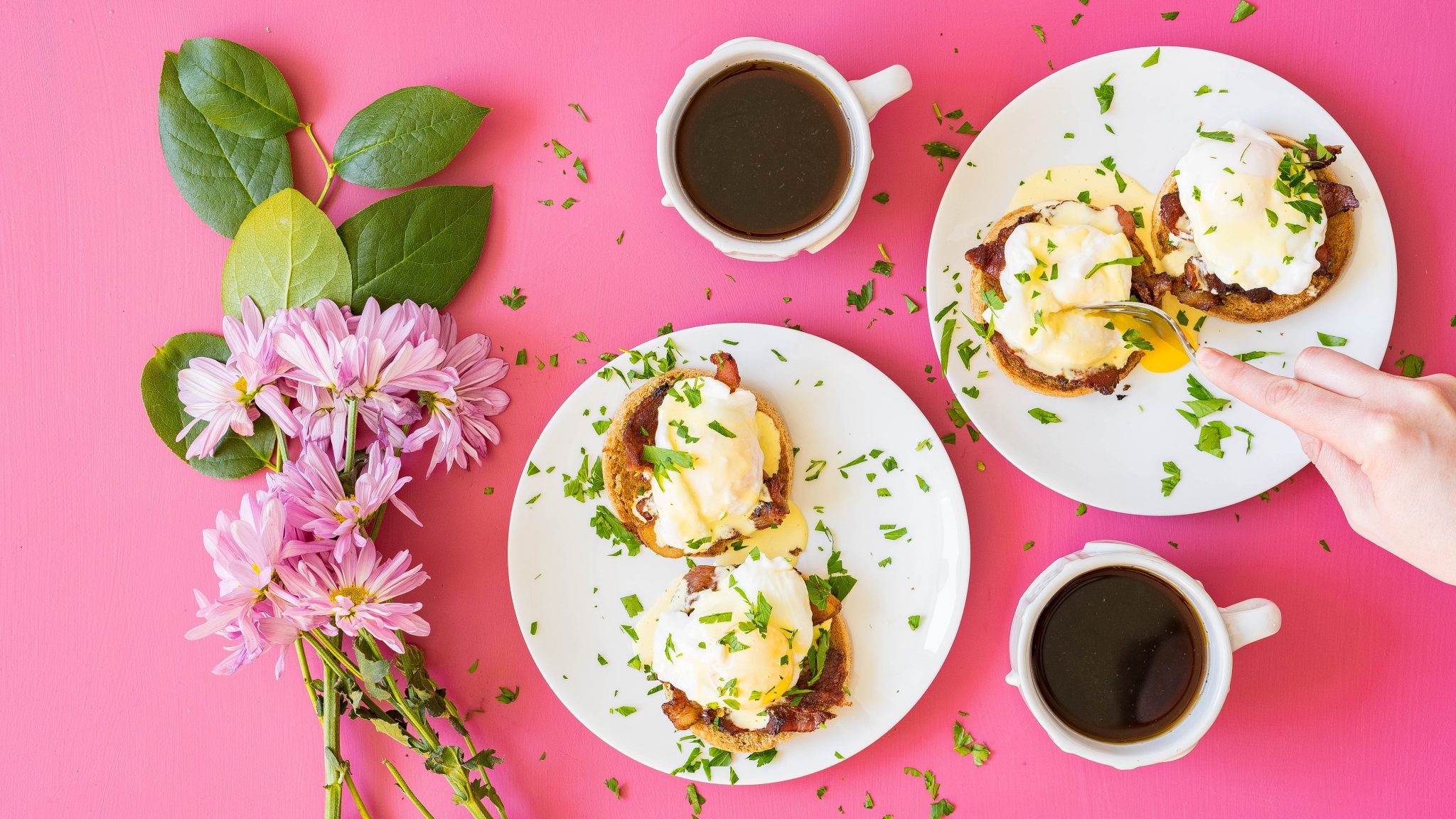 New to sous vide cooking? Read about it, then come back!
If something needs to be "tempered", you can usually use sous vide to skip that step, which is amazing. That is primarily how sous vide is used to make hollandaise!
Part of what makes hollandaise so challenging is the balancing act of getting the eggs to just the right temperature without scrambling them. With sous vide hollandaise, the precise 167 degree F temperature is held exactly there for 30 minutes.
Ready to sous vide all the things? Check out all of my sous vide recipes.
What You Need to Make Sous Vide Hollandaise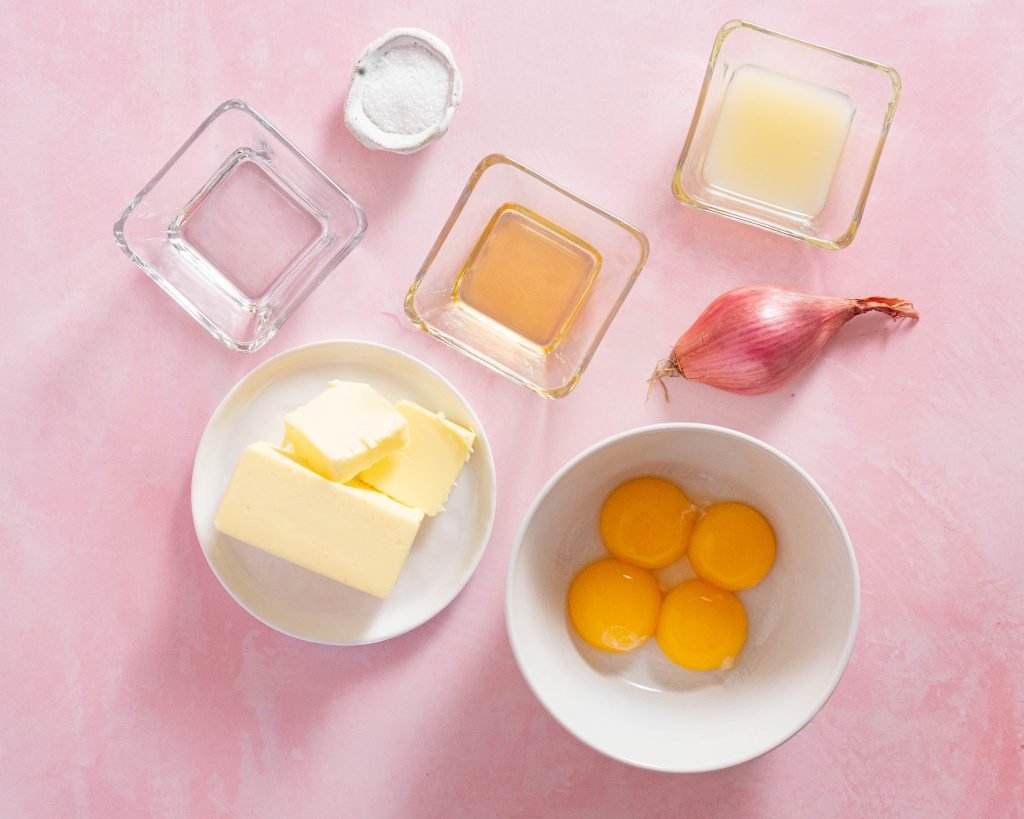 Luckily, you don't need much to make sous vide hollandaise!
Equipment needed:
Ingredients needed:
A whoooole lotta butter. It doesn't need to be fancy butter.
Egg yolks from large eggs
Apple Cider Vinegar. I always get mine from Thrive Market.
Lemon juice. Can be fresh or bottled – really.
A shallot. You can skip this if you want to keep things traditional.
Water
Salt. I prefer to use kosher salt.
How to Make Sous Vide Hollandaise
This sous vide hollandaise recipe is incredibly easy: just add all of the hollandaise ingredients into a jar, place the jar in the water bath at 167 degrees F, and let it cook.
After 30 minutes, you remove it from the water bath, stick an immersion blender in the jar, blend until thick, and serve. You literally can't mess it up.

Use this recipe to make classic eggs benedict with sous vide hollandaise, or try it as a sauce for sous vide salmon, a breakfast hash, or drizzled on asparagus.
Want to learn more about sous vide cooking? Click here to get my Sous Vide 101 Guide!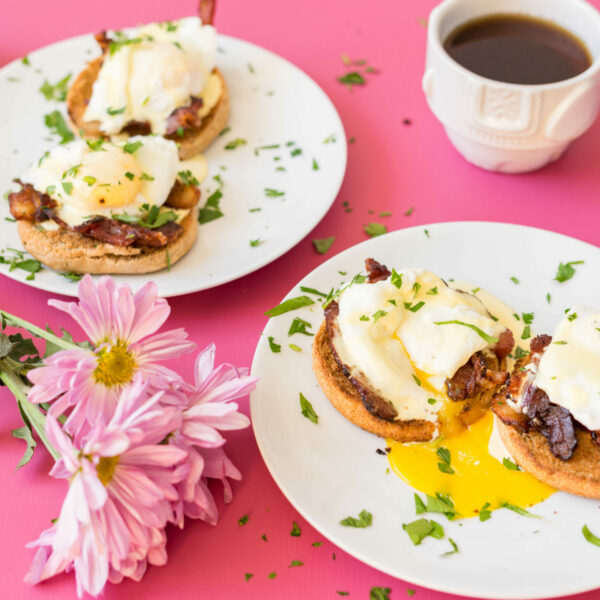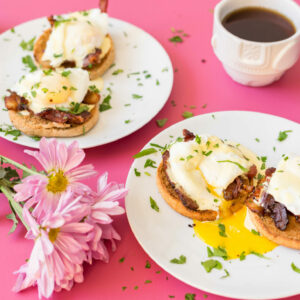 Get the Recipe: Easy Sous Vide Hollandaise
These sous vide hollandaise sauce is so easy to whip up. Dump all your ingredients into a jar, cook for a half hour, then blend! Sous vide + an immersion blender make this the most simple hollandaise recipe yet.
Equipment needed:
Ingredients
1 tbsp apple cider vinegar
1 tbsp minced shallot
1/2 cup + 2 tbsp butter
4 egg yolks
2 tbsp lemon juice
1/2 tsp salt
2 tbsp water
Instructions
Using your immersion circulator for sous vide cooking, preheat water bath to 167 degrees F.

Add all ingredients to a pint sized jar. Screw on the lid to just "finger-tight", meaning only as far as you can screw it on with just your fingertips.

When the water is ready, add the jar. Make sure all ingredients are completely submerged by water. Cook for 30 minutes.

Remove jar from water bath. Remove lid. Insert immersion blender into jar, and blend until smooth and thickened, about 2 minutes.
Notes
If hollandaise is too thick, use a little water to thin it out.
Calories: 133kcal, Carbohydrates: 1g, Protein: 2g, Fat: 14g, Saturated Fat: 8g, Trans Fat: 1g, Cholesterol: 128mg, Sodium: 251mg, Potassium: 23mg, Fiber: 1g, Sugar: 1g, Vitamin A: 485IU, Vitamin C: 2mg, Calcium: 16mg, Iron: 1mg