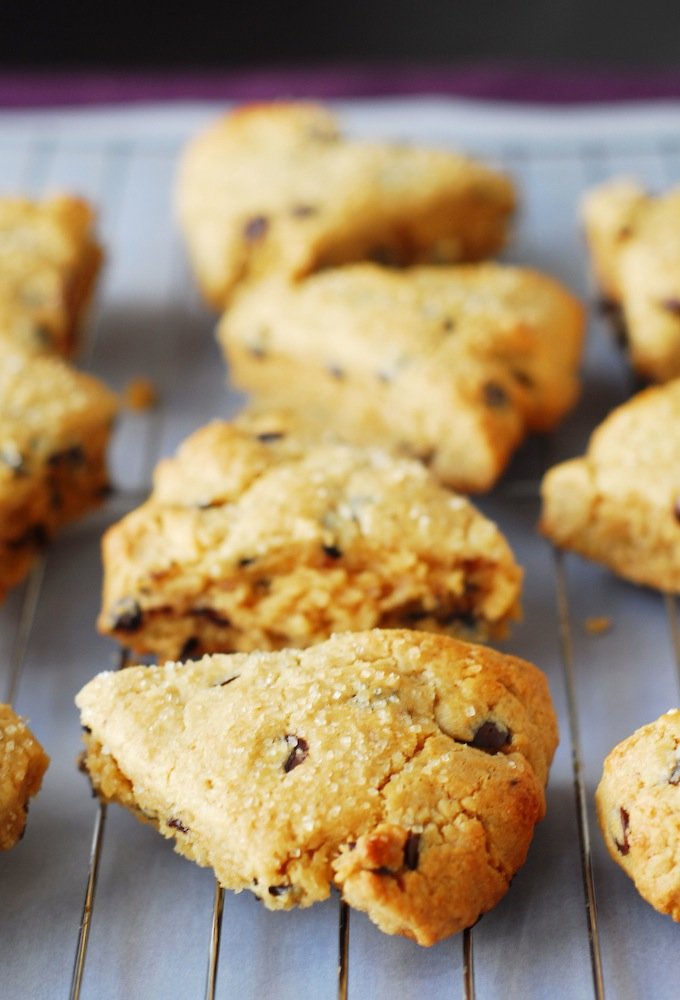 I've developed a nighttime snack habit that is not good for the pre-wedding diet. Peanut butter chocolate chip oatmeal cookies will be my downfall. I probably make a small once a week for a late night treat, and enjoy the few leftovers with my coffee the next morning. Tasty, but dangerous. I love the good ol' peanut butter and chocolate combo more than ever.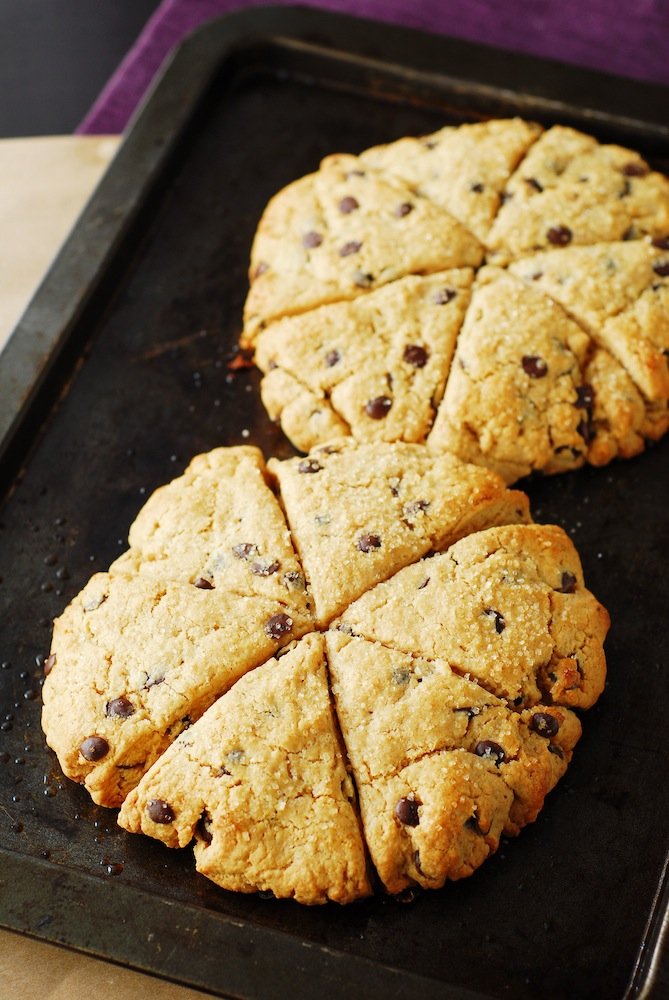 The Cinnamon Apple Scones I made a few weeks ago have made me fall in love with the bready morning treats, and I decided to make some peanut butter chocolate chip scones because that sounded like a more justifiable way to get my sweet tooth fix and still call it breakfast.
And they were perfect. I don't think scones are supposed to be super sweet- that's what makes them still kind of breakfasty- and these were the perfect balance of a little sweet, chocolate, and plenty of peanut butter. A new favorite morning treat to add to the list.
Get the Recipe: Peanut Butter Chocolate Chip Scones
These Peanut Butter Chocolate Chip Scones are ready in just 45 minutes and incredible with a big cup of coffee!
Ingredients
2 cups flour
1/2 cup sugar
2 tsp baking powder
1/2 tsp baking soda
1/2 tsp salt
1/4 cup cold butter, cubed
3/4 cup peanut butter
1/3 cup milk
1/3 cup chocolate chips, minis are best!
1 tbsp milk
1 tbsp raw sugar
Instructions
Preheat your oven to 425 degrees F (220 degrees C). Grease a large baking sheet with cooking spray.

In a large bowl, whisk together the flour sugar, baking powder, baking soda, and salt.

Cut the cold butter into the dry ingredients with a pastry cutter. If you don't have one, you can use a fork or crumble the butter with the dry ingredients using your fingers.

Mix in the peanut butter, 1/3 cup milk, and chocolate chips until completely combined and chocolate chips are evenly distributed.

Divide dough into two even pieces. Form each piece into a disc with a 6 inch diameter and place on the greased baking sheet. Cut each into six wedges but don't separate them.

Brush the 1 tbsp milk over the raw scones. Sprinkle the raw sugar over them.

Bake for 12-15 minutes, or until edges are golden brown. Let cool for five minutes before serving.