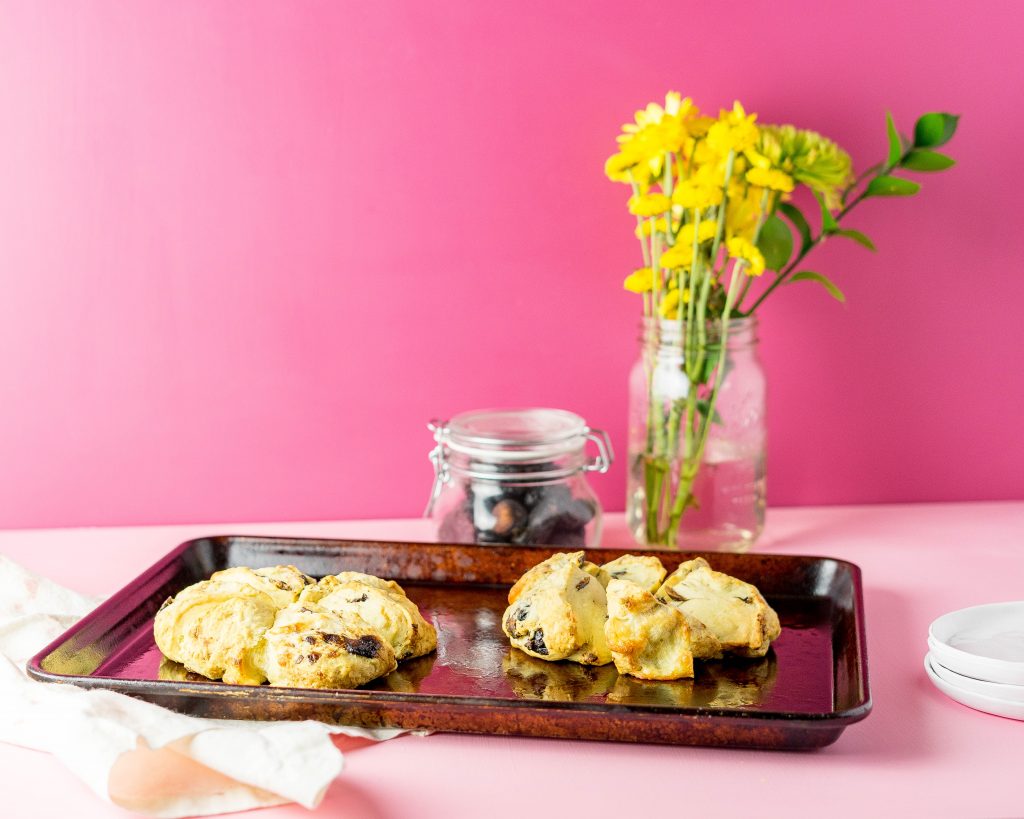 I am a big fan of scones, but I'm going to be honest: I haven't made them in years. For awhile, I was making them on the reg': see Peanut Butter and Chocolate Chip Scones and Pumpkin Cranberry Scones for proof. This all happened when we were living in South Africa and long, leisurely mornings were able to happen a little more often. Ah, the days.
Well, I'm back at it, and this time it's with a sweet/savory twist: Brie and Fig Scones. These scones are perfect for weekend brunches at home, but do you know where they shine? Baby showers and bridal showers! They are the ultimate "bite" for events like this.
Although they sound fancy, Brie and Fig Scones are super easy to make, they don't even require an electric mixer. They also bake up in just 15 minutes, so you don't even have to be patient. Considering the epic brunch lines found here in Portland, I'll stay in on Sunday morning, thank you very much.
If you want to make these a little more "bite-sized" for serving at events, just make four discs instead of two.
Brie and Fig Scones
Ingredients
2

cups

flour

2

tbsp

sugar

2

tsp

baking powder

½

tsp

baking soda

½

tsp

salt

1/2

cup

cold butter

,

cubed

⅓

cup

milk

1/2

cup

chopped figs

1/2

cup

cubed brie cheese

1

tbsp

butter

,

melted
Instructions
Preheat your oven to 425 degrees F. Grease a large baking sheet with cooking spray.

In a large bowl, whisk together the flour, sugar, baking powder, baking soda, and salt.

Cut the cold butter into the dry ingredients with a pastry cutter. If you don't have one, you can use a fork or crumble the butter with the dry ingredients using your fingers.

Mix in the ⅓ cup milk until completely combined. Gently fold in the figs and brie cheese.

Divide dough into two even pieces. Form each piece into a disc with a 6 inch diameter and place on the greased baking sheet. Cut each into six wedges but don't separate them.

Brush the 1 tbsp butter over the raw scones.

Bake for 12-15 minutes, or until edges are golden brown. Let cool for five minutes before serving.
Notes
These are best served warm. When eating them later, pop them in the microwave for 30 seconds before enjoying!
If you want to make these a little more "bite-sized" for serving at events, just make four discs instead of two.
Tried this recipe?
If you love this recipe, it would mean the world if you gave it a star rating and review! Star ratings help people discover my recipes when searching.