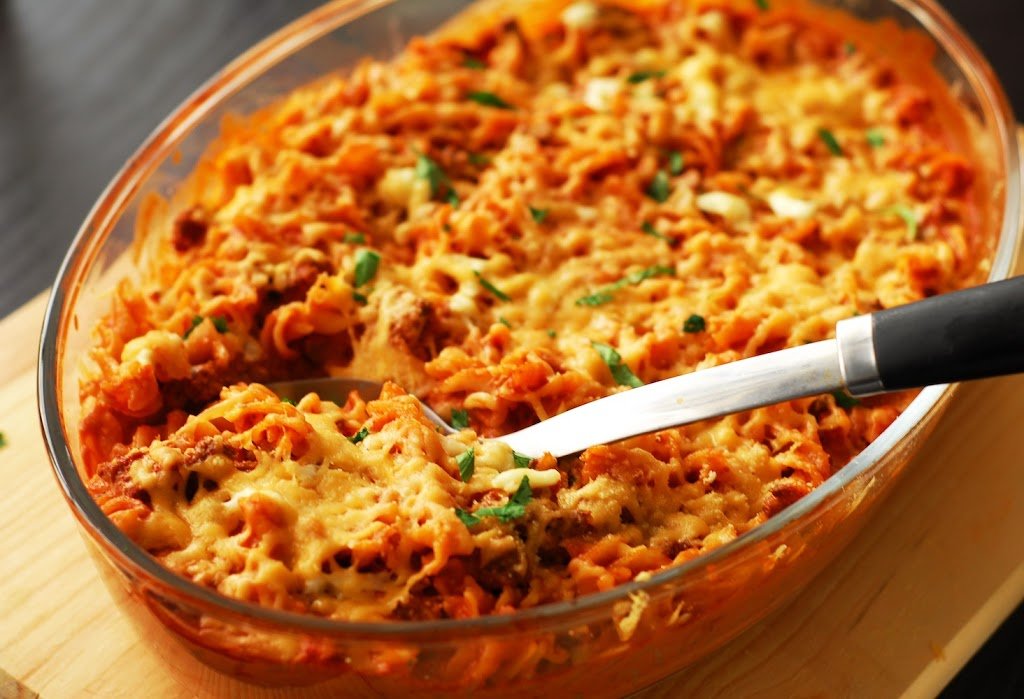 So, Fiance is obsessed with Meaty Fusilli. Seriously. He requests it at least once a week. If we're going to have pasta generally, he doesn't see why it wouldn't have red sauce, and then why it wouldn't have feta on it, and then whatever dinner we were going to have turns into meaty fusilli. Which is delicious and great and wonderful. But I can't eat the same thing 3 times a week and be happy about it.
This dish was my attempt to bridge the gap between meaty fusilli and any other pasta for Fiance. That alone should give you faith that this dish is amazing and delectable, because I was using it as a persuasive teaching tool.

I made my usual pasta sauce, which consists of tomato sauce (tomato puree here in South Africa- tomato sauce is ketchup, which would be super yucky), Italian seasoning, salt, pepper, minced garlic, onion powder, cayenne pepper, and a little paprika. We used ground sausage for the protein- I would totally use hot Italian sausage if we had it here. I wanted this to be spicy, so I added a generous amount of red pepper flakes as well.
Side note: I can't begin to tell you how much tomato sauce ("puree"!) we go through in this house. Like 4-5 cans a week. And we're only two people. We apparently really dig tomato based things.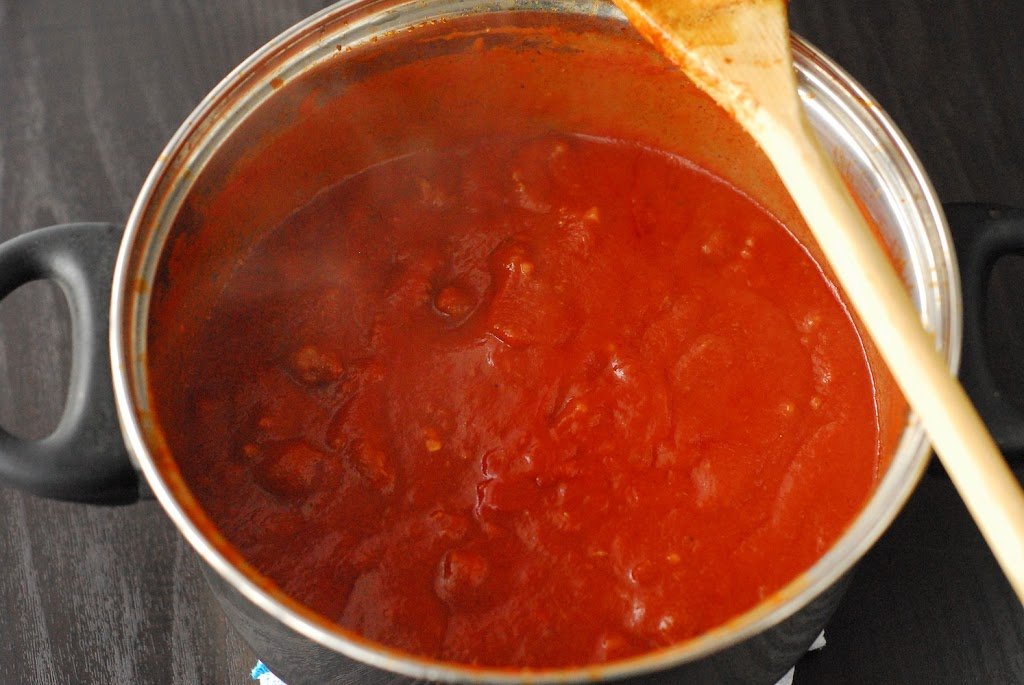 Then, to make this sauce super special and yummy, some heavy cream went in. I don't usually cook with heavy cream. Oddly enough, Fiance really doesn't dig creamy dinner dishes. This is probably a good thing, because if it were up to me we'd have macaroni and cheese or a chowder every night of the week.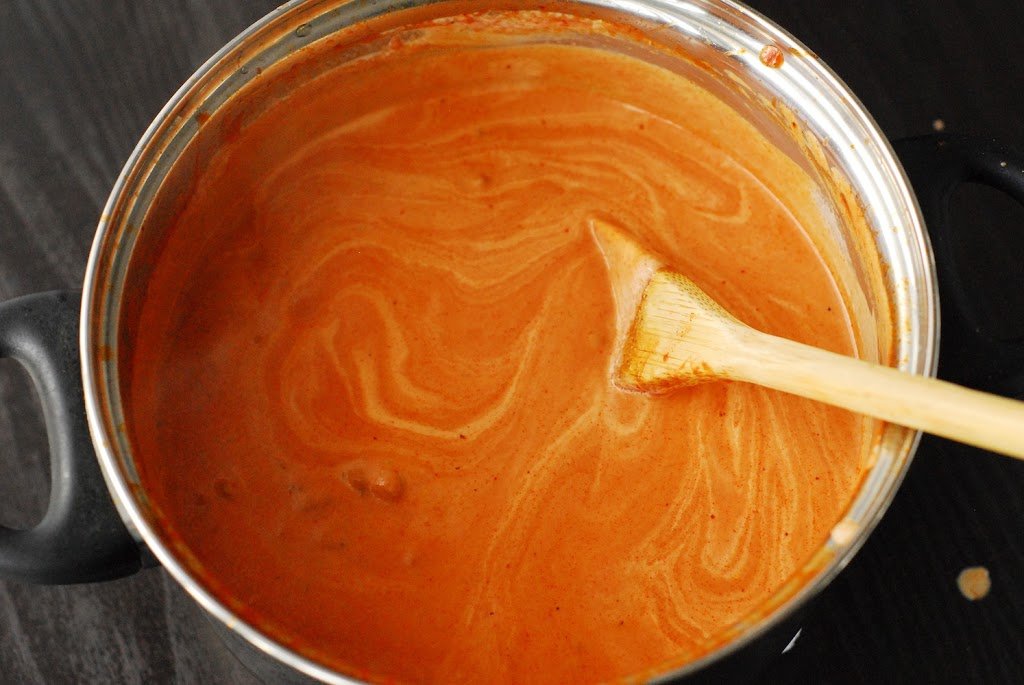 We did at least stick with our favorite pasta shape for this one: fusilli. They're fun spirals that catch the sauce super well.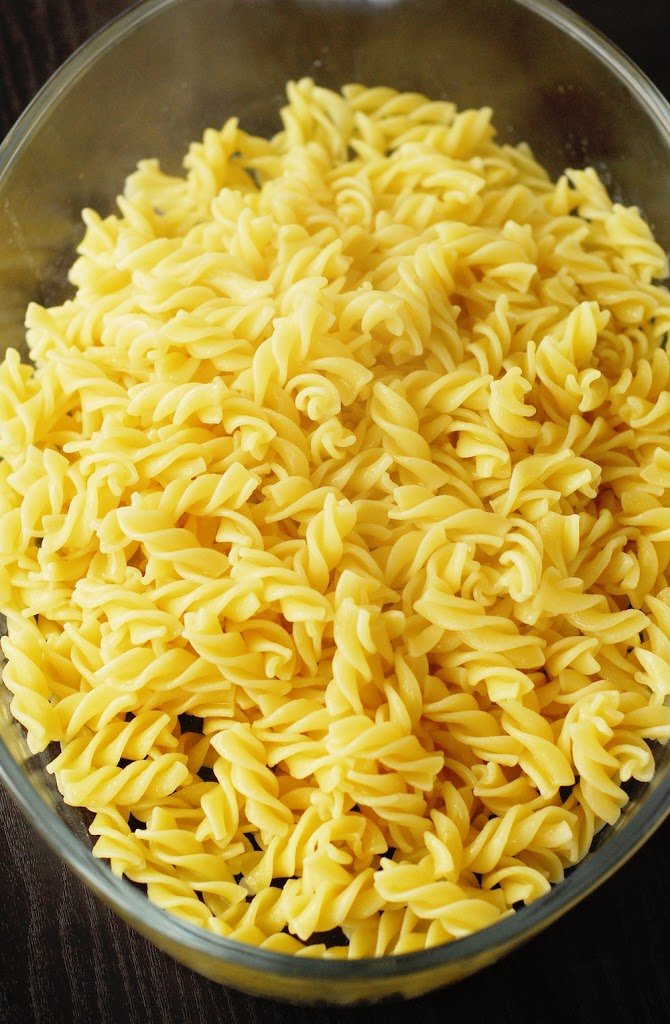 I added the sauce to the pasta and topped with plenty of cheddar cheese and a little mozzarella because we had it on hand.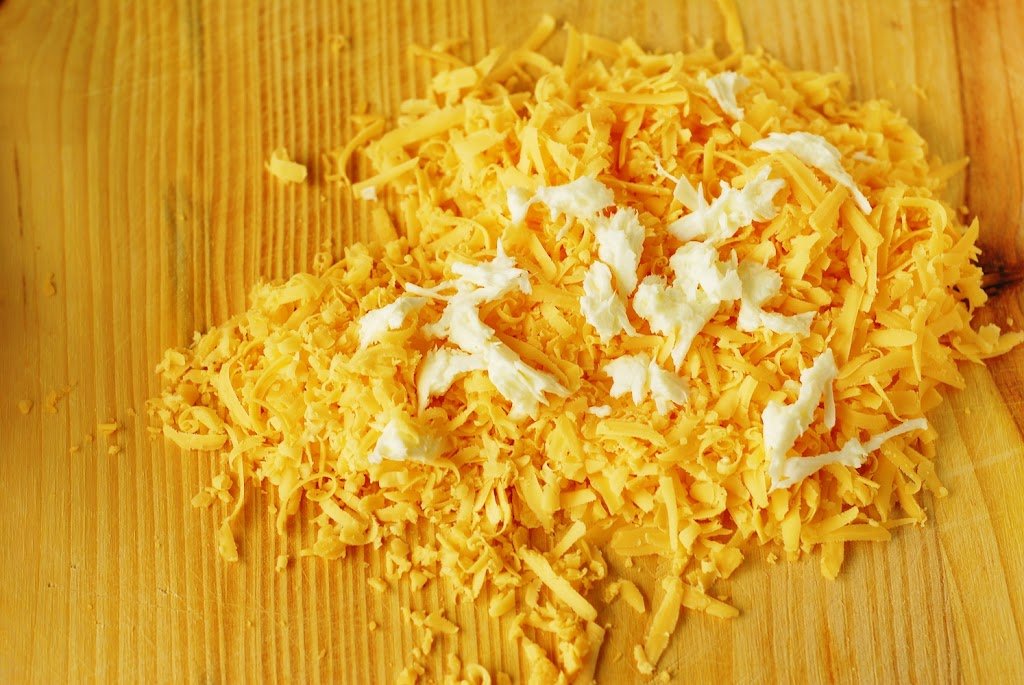 Then baked thing whole thing until it was bubbly and glorious and finished it with some fresh parsley.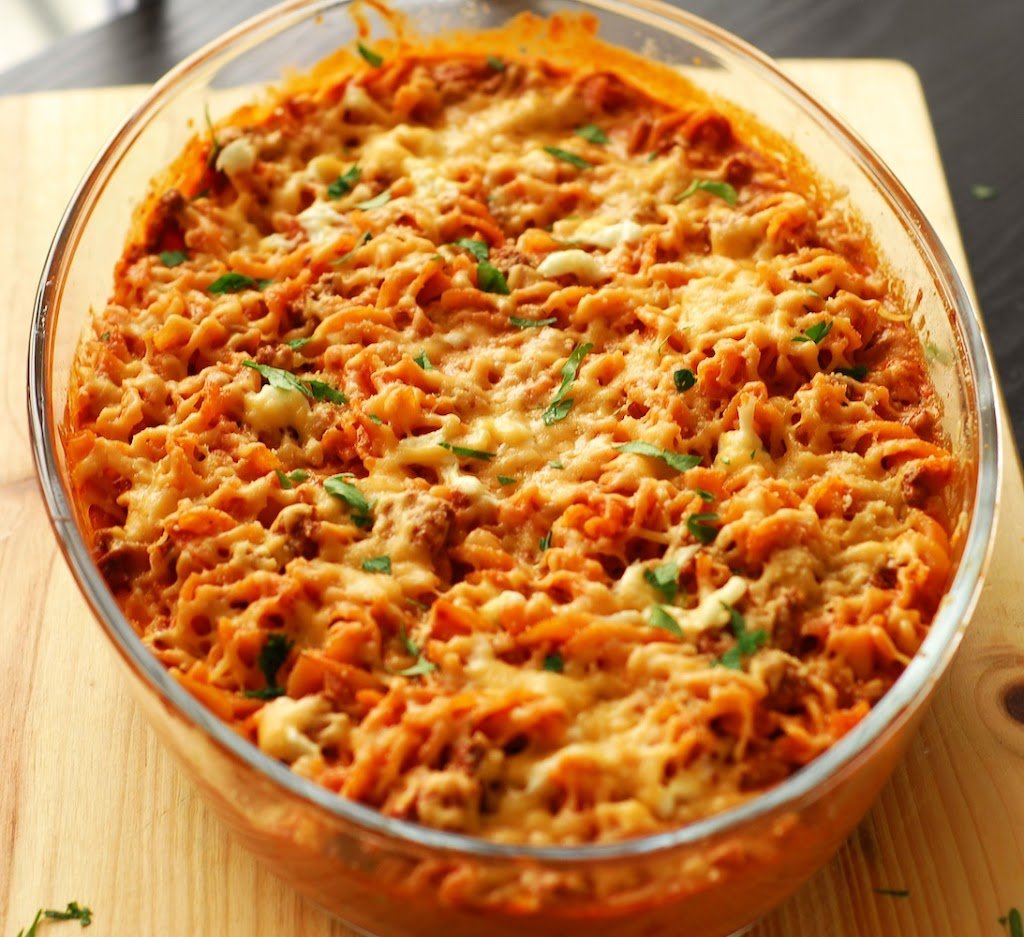 It was so good that it even got Fiance to realize he likes cream sauces! Well, if they're tomato cream sauces. Let's not get crazy, here. I love a spicy pasta, and this really hit the spot.
It's not easy on the waistline, but it tastes incredible and makes a great, filling dinner that I dare you not to enjoy. If Fiance can, anyone can.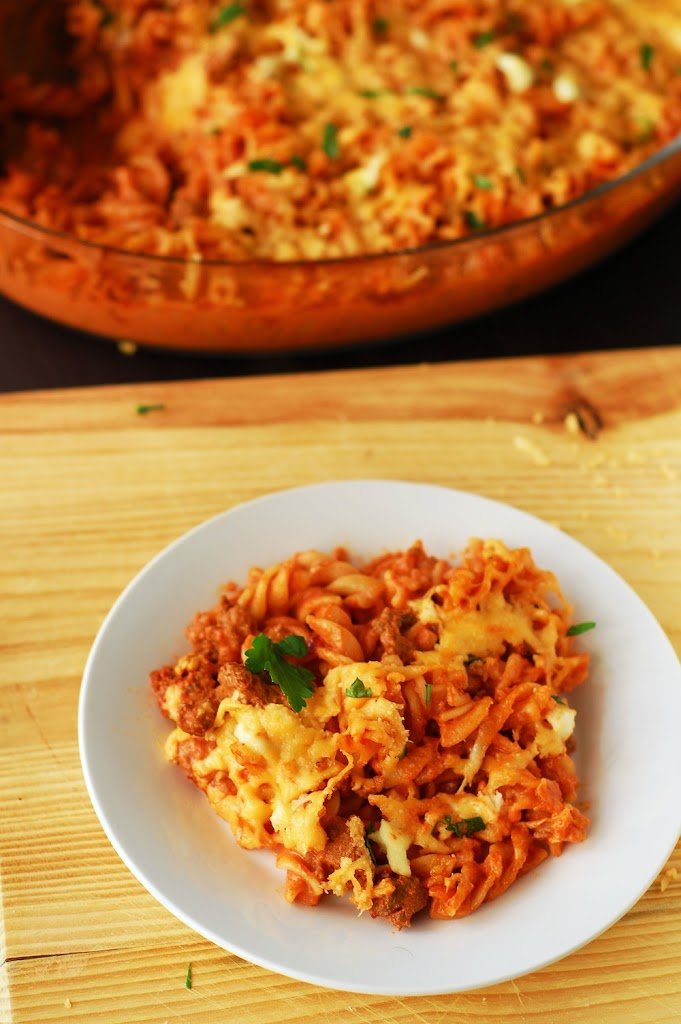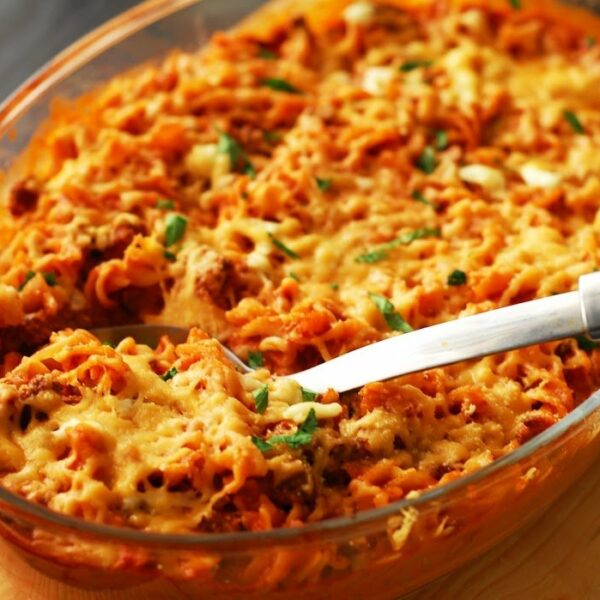 Get the Recipe: Spicy Baked Pasta with Tomato Cream Sauce
Ingredients
1 pound Italian sausage
2 cans tomato sauce
2 tsp dried Italian herbs
1/2 tsp salt
1/4 tsp black pepper
1/4 tsp cayenne pepper
1 tsp minced garlic
1/2 tsp onion powder
1/2 tsp paprika
1/2 tsp red hot pepper flakes
1 cup heavy cream
1 500 gram about 18 oz bag fusilli noodles
1 tbsp olive oil
1/2 cup shredded cheddar cheese
Chopped fresh parsley
Instructions
Preheat oven to 350 degrees F (180 degrees C). In a medium sized stock pot, brown the Italian sausage. Drain off the fat.

Add the tomato sauce, Italian herbs, salt, black pepper, cayenne pepper, minced garlic, onion powder, paprika, and red pepper flakes to the stock pot with the sausage. Stir to combine and let simmer over medium-low heat for 10-15 minutes. Taste and adjust seasonings as necessary.

Remove the sauce from heat and let cool for about five minutes. Stir in the heavy cream until well combined.

Prepare fusilli according to package instructions for al dente pasta. Once drained, toss the cooked noodles with olive oil and pour into a 9×13 inch baking dish. Pour the sauce over the noodles and stir to combine.

Top pasta with shredded cheese. Bake in preheated oven for 20-25 minutes, or until sauce is bubbly and cheese is melted.

Top with fresh parsley and serve.
Notes
For extra spicy pasta, you can use hot Italian sausage. Otherwise, just use mild.