I've been cooking a lot of Indian and Middle Eastern inspired cuisine in the last few months. Like a lot. Like suddenly various curries make an appearance on every week's menu. Before we came to Cape Town, I hadn't even stocked my spice drawer with spices like turmeric and curry powder, let alone delved into dishes like Tikka Masala.
Even though most of these dishes have thus far been comprised of meat, rice, and occasionally vegetables, I knew that naan and other flatbreads were in my baking future. Grocery store naan is always so dry and disappointing.
Homemade naan, though. Homemade naan is… magical. "Yummy" just doesn't cut it here. It's more than that. Homemade bread is always better and this flatbread is no exception. It's made with a bit of yogurt and gets brushed with a little ghee (clarified butter) for supafied deliciousness. Yes, I've resorted to making up words in order to to truly describe what this naan can do for your life.
If you've made your own bread before, this'll be a cinch, and even if you haven't it's still a very easy recipe to follow. The dough starts with the standard yeast-sugar-warm water mix, then gets ghee, salt, yogurt, and flour added to it. Easy, peasy, lemon squeezy.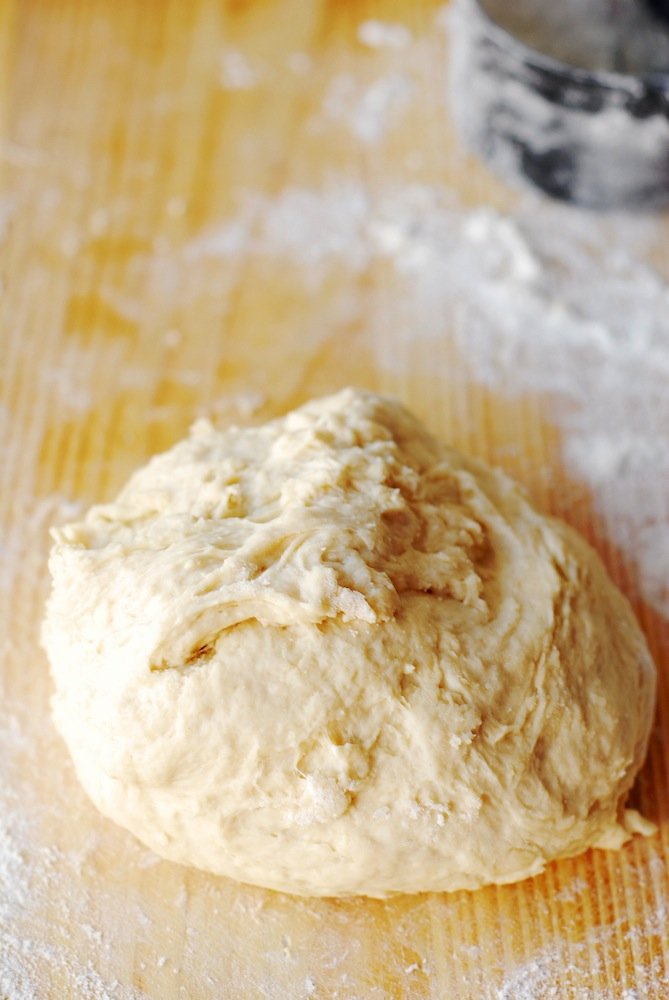 Then after some kneading (I know, I know, the worst part of baking- but it's worth it) and some rising, you divide the dough and roll it out into eight inch discs. I don't have a rolling pin here, so mine are a little lumpy and lopsided. It's okay. They're still tasty.
Aaand no more rising! Note: don't be like me and just stack these on one another. Put some paper between them or lay them out. Otherwise, they'll stick to each other and you'll be super annoyed because you have to re-roll them. Boo.
Brush some ghee on the naan pieces with a very heavy hand. Then just grill 'em, broil 'em, or fry 'em. It's totally up to you. The broiler on our oven doesn't get all that hot (or at least, it takes ages to, and I have no patience) and we don't have a braai (grill, in local Afrikaans!) so I panfried and it worked perfectly.
I have no shame and will admit that we had no trouble gobbling up all six between us with dinner. Because, as I said, they are magical.
Get the Recipe: Homemade Naan
Homemade naan is so much better than store bought flatbread!
Ingredients
Instructions
In a large mixing bowl or the bowl of your standing mixer, whisk together the warm water, yeast, and sugar. Let sit for about 10 minutes, or until yeast is proofed and foamy.

Add the salt, half of the ghee, and the yogurt to the to the yeast mixture. Knead in the flour a half cup at a time with the dough hook attachment on your standing mixer or with a wooden spoon and then by hand when it becomes to difficult to stir. Knead for 5-8 minutes or until dough is elastic. It will be sticky.

Lightly oil a large bowl. Add the dough to the bowl and cover with plastic wrap. Let rise in a warm place for 45 minutes to an hour, or until doubled.

Punch down the dough and knead for another five minutes. Divide into six evenly sized pieces and roll into 8 inch wide discs.

You can cook these on your grill, under the broiler in your oven, or on the stovetop in a fry pan. Preheat your appliance of choice and cook each naan for about two minutes on each side or until they puff up and brown spots just start to appear.
Here are some dinner ideas to go with your naan!
Chicken Tikka Masala! This might be my new favorite food. I mean it.
Chicken and Pineapple Curry. Tropical and all things yummy.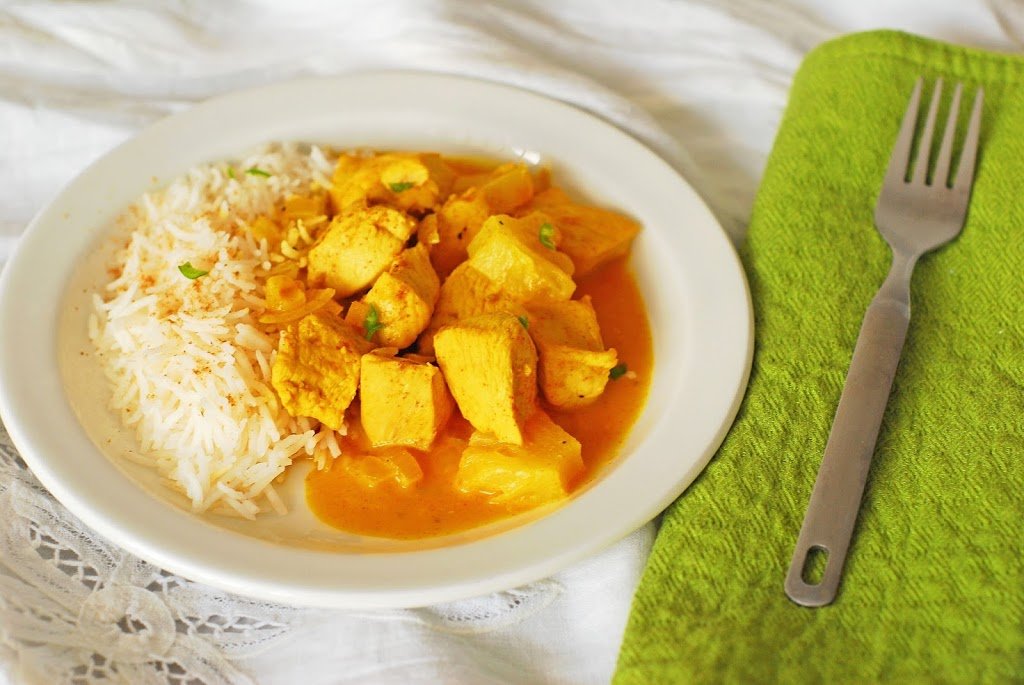 Citrus Spiced Chicken. This chicken helped me discover a love for chicken thighs I didn't know I had.