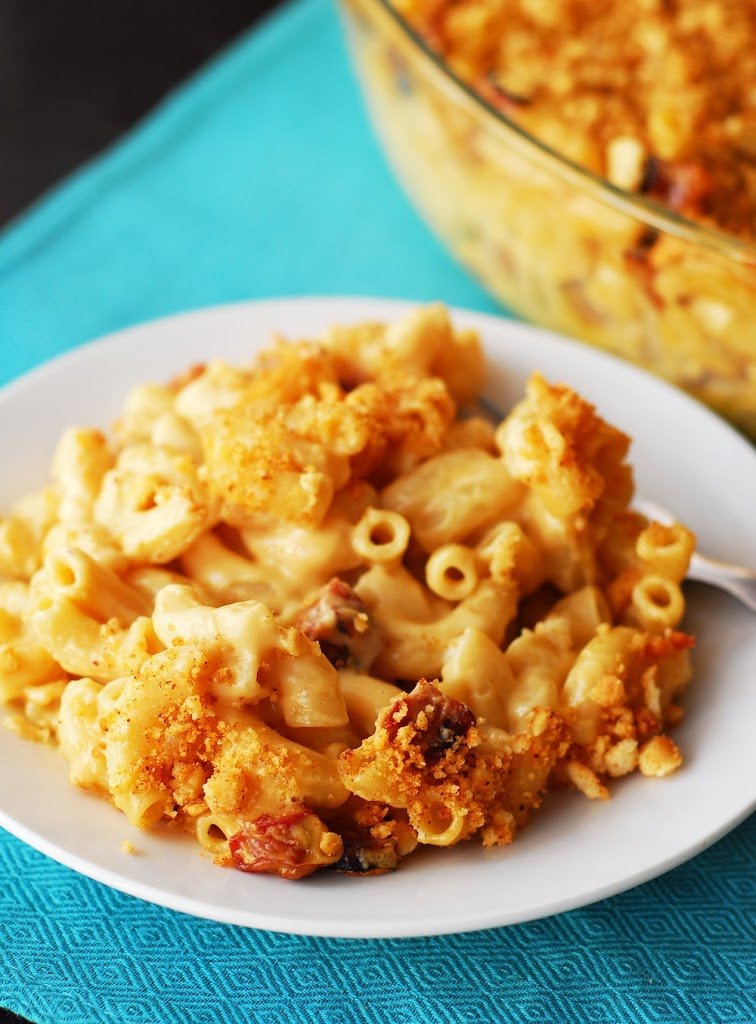 I think it's safe to say that my love of macaroni and cheese has been well documented on A Duck's Oven. I've posted about:
–Buffalo Chicken Mac and Cheese
–Not Your Average Mac and Cheese (this is the most popular recipe on here, because it's amazing!)
-And my crack at healthifying the good ol' blue box
I didn't know how much I loved chorizo before moving to Cape Town. It's a very popular cured meat here and I've been trying to think of all sorts of ways to use it. The first time was in a breakfast hash. Then it occurred to me, since it pairs so well with cheese, to combine it with my other food love, macaroni and cheese.
For this recipe, I used a classic roux. This is my mom's recipe and was my ultimate comfort food growing up. I would slather it in ketchup then (and might still upon occasion…), but I think the chorizo is a bit of an upgrade.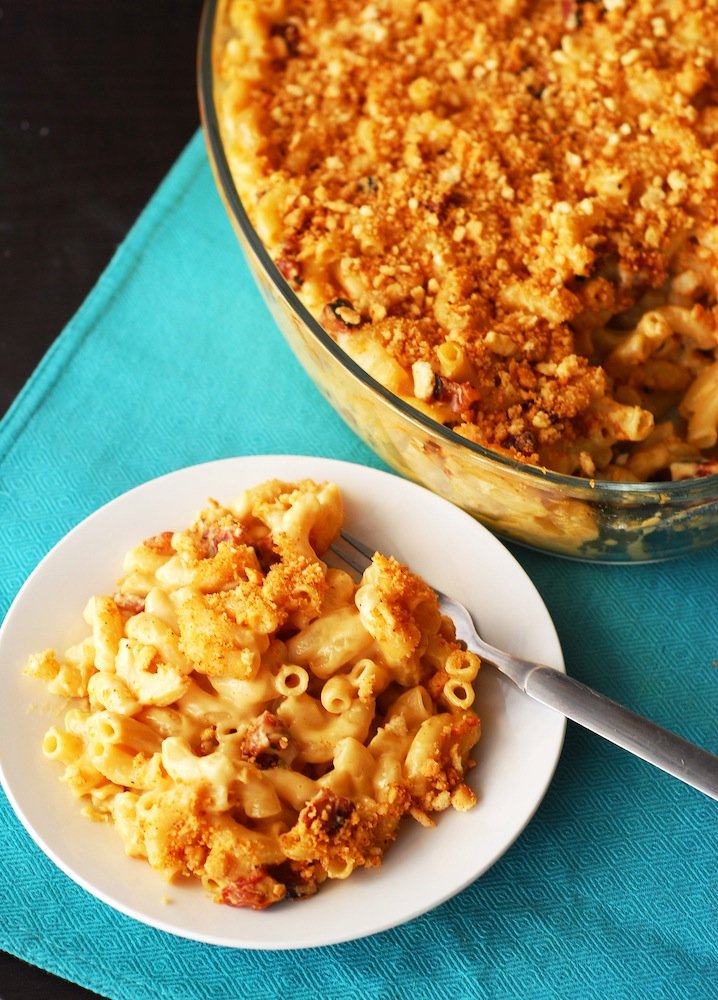 If you want to indulge in this recipe but save a few calories, try following the instructions for the chorizo in this recipe, but adding it to my Not Your Average Mac and Cheese.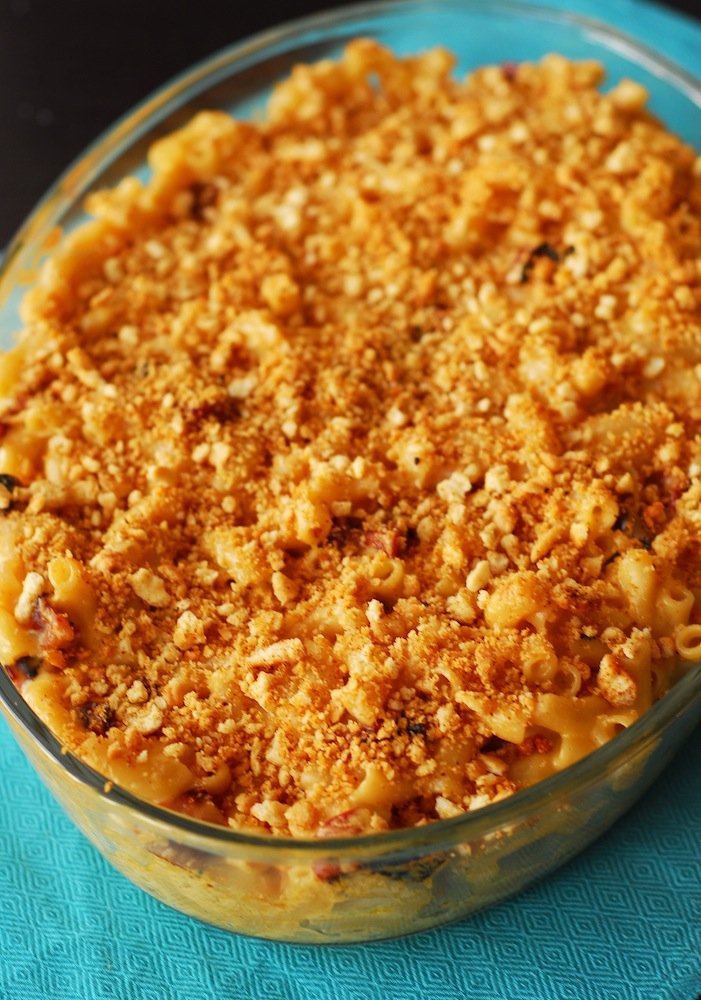 P.S. There will be more South Africa Sunday posts soon… we have friends coming to stay with us and plan on scouring every inch of Cape Town with them. I can't wait to show you more of this beautiful city!
Get the Recipe: Chorizo Mac and Cheese
Ingredients
Instructions
Preheat oven to 350 degrees F (180 degrees C). Grease a 9×13 inch baking dish.

Add chorizo to a skillet over medium high heat. Cook until much of the fat is rendered and edges of chorizo have browned. Remove to a plate.

Cook pasta according to package directions for al dente pasta (you'll be baking it, so it'll cook more!). Strain and toss with the olive oil.

In a large stockpot over medium heat, melt the butter. Add the flour and cook for about three minutes, stirring constantly. Whisk in the milk and let come to a low boil. Add salt and pepper. Cook, continuing to whisk, until mixture has thickened (not more than five minutes). Turn off heat and add cheese, stirring until cheese has completely melted. Taste and adjust salt and pepper as necessary.

Add noodles to sauce in stock pot and toss to coat noodles. Add the chorizo and stir until evenly distributed.

Add the macaroni to the greased baking dish. If using crackers, crush them or process them in a food processor until crumbs are made. Stir crackers or breadcrumbs with butter and paprika. Sprinkle mixture over macaroni and cheese.

Bake macaroni and cheese in preheated oven for 15-20 minutes, until topping has browned.