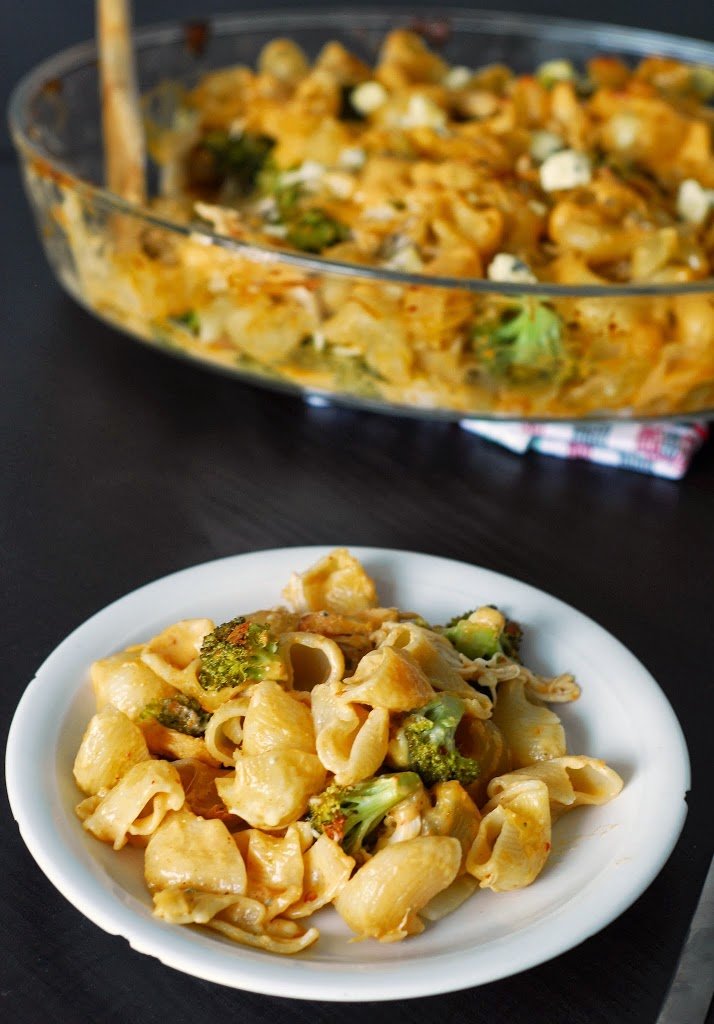 Fiance and I have a thing for buffalo flavored anything. We both love anything spicy, and the obsession started with hot wings a few years back. I wanted a different way for us to have buffalo chicken and mac and cheese seems like a good avenue for it.

I used a weird shaped pasta for fun. I really wish I could remember what it was called so I could tell you. For the cheese, I used gouda (it's crazy popular here in South Africa and it makes me happy!) cheddar, and creamy blue cheese.
Just so I could feel a little better about such a rich dish, I threw in plenty of broccoli. I also just love broccoli. I wish that I wouldn't have waited until I was 22 to figure that out.
Apparently I was really distracted while making this, because I took almost no photos. Luckily, it's easy to prepare, so not a big deal.
I boiled my pasta of choice until al dente, poached a few chicken breasts, and chopped up some broccoli and onion. Once the chicken was cooked through, I shredded it and tossed the broccoli, onion, pasta, and chicken together in a glass baking dish.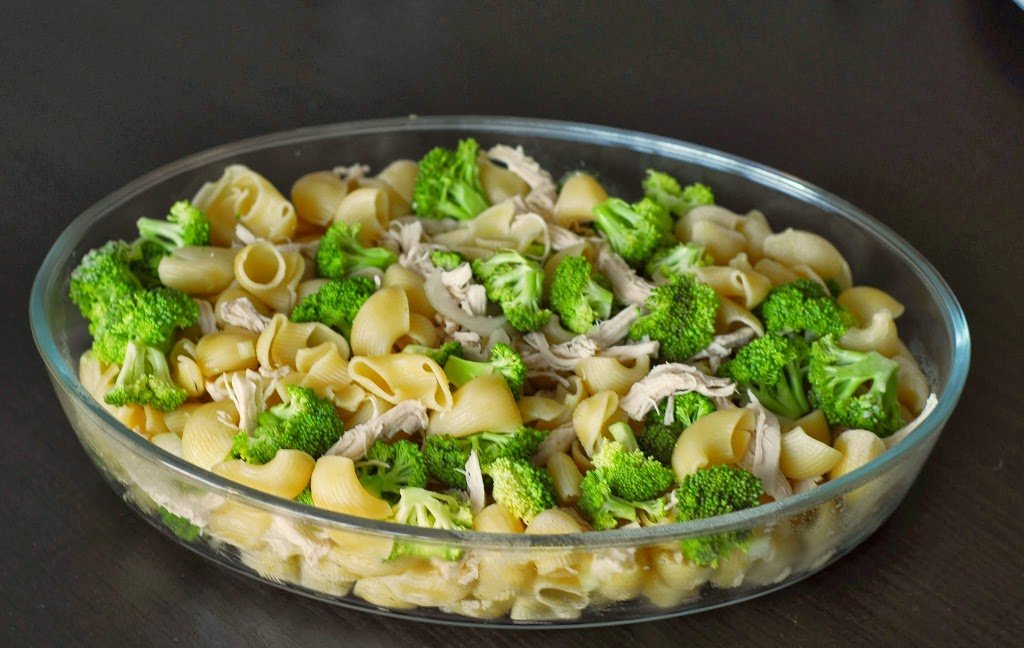 For the sauce, I made a rue with butter and flour. Then I added a little bit of milk and cooked until it thickened up, followed by lots of lovely cheese. Sparing on the blue cheese, though. Once it was all melty and delicious, on came the hot sauce. They don't have just plain ol' buffalo sauce here in Cape Town. Or at least, not in my local grocery store. So I used peri peri sauce instead, which is similar but with the addition of lemon.
Then I poured the sauce on and topped it with some more cheese. For the life of me, I can't find Panko here. It's driving me crazy! I totally would have topped this with some Panko if I could have found it.
It went in the oven at 350 degrees F (180 degrees C) for about 15 minutes until it was all nice and melty and a little brown on top.
And it was glorious. Cheesy, creamy, and spicy.

Better yet, it was incredibly filling. Another thing my local grocery store doesn't carry: whole wheat pasta. I totally would have used whole wheat pasta if it were an option. I think I need to go stock up on some of the more specialty items at a bigger store.
I recommend this with a nice pale ale to combat the spicy.
Get the Recipe: Buffalo Chicken Mac and Cheese
Ingredients
12 oz pasta of choice
One head of broccoli, rinsed and chopped into florets
1/2 onion, roughly diced
1 tbsp butter
1 tbsp flour
1 cup milk, ?
5 oz cheddar cheese, shredded
3 oz gouda cheese, shredded
2 oz creamy blue cheese, crumbled
1/4 cup hot sauce, I recommend Frank's
1/2 tsp salt
1/4 tsp black pepper
1/2 tsp paprika
Instructions
Preheat oven to 350 degrees F (180 degrees C). Grease a large glass baking dish with cooking spray.

Cook pasta according to package directions for al dente pasta.

When pasta is done cooking, toss with broccoli and onion in baking dish.

For the sauce, melt butter in the bottom of a medium sized pot. Once bubbling, add the flour and cook for a few minutes, stirring frequently, until flour is lightly golden. Add the milk and cook for 5-7 minutes, or until mixture is thick. Add the cheese a little at a time and stir until melted. Once all the cheese has been incorporated, stir in the hot sauce, salt, pepper, and paprika.

Pour the sauce over the noodles and broccoli and make sure the pasta is well covered with sauce. Top with additional cheese if you desire.

Bake in preheated oven for about 15 minutes or until the sauce is bubbly and a little browned on top.