University of Cape Town
A view from the hall under highway M3 that takes you to upper campus
One of the first adventures Fiancé and I went on was an exploration of his new school, the University of Cape Town. It's truly an incredible campus.
The hall that takes you to upper campus
Bremner Hall
It's tucked in at the base of Devil's Peak (the foggy mountain you see looming in the background of a lot these photos) and is divided into three levels (lower, middle, and upper campuses) which makes walking the campus a bit of a trek.
Statue honoring Cecil Rhodes
It was established in 1829 and is the oldest university in South Africa.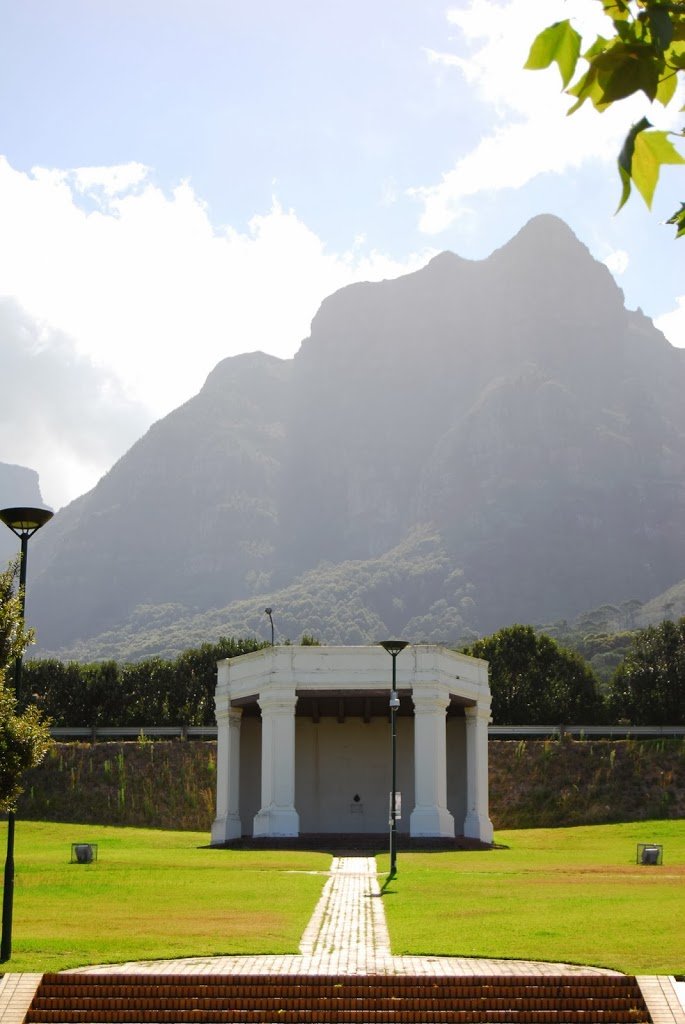 Summer House
The school's motto is "Good Hope" which is so optimistic and lovely and makes me happy inside.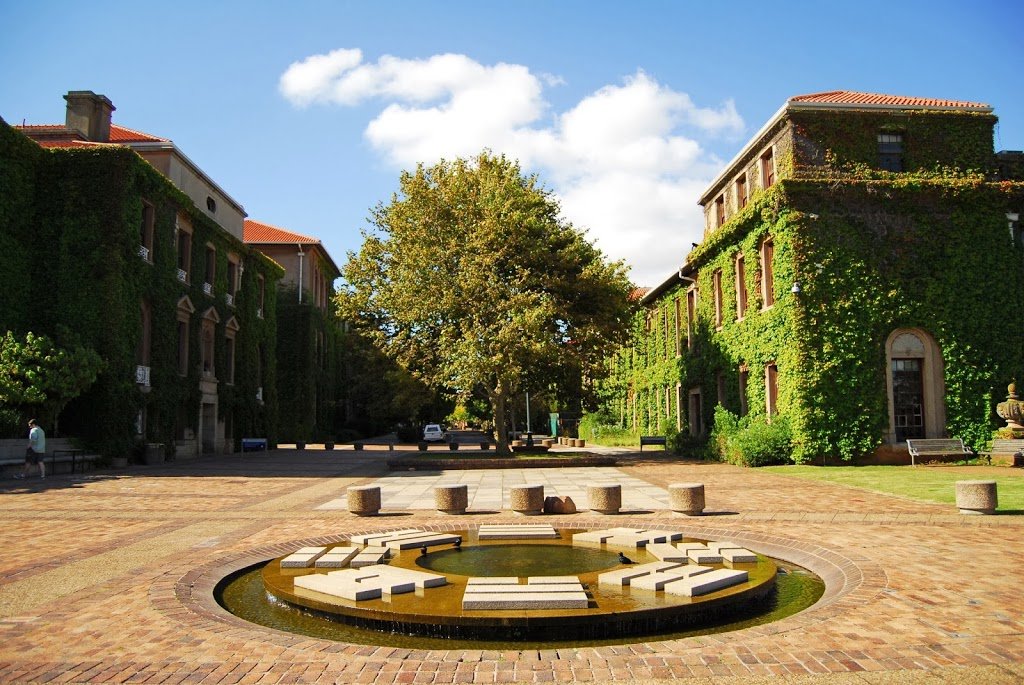 Upper Campus
Jameson Hall is the central building on upper campus, and it's beautiful. It's exactly what anyone thinks of when they picture higher education.
Jameson Hall
The most popular sport on campus is rugby. I am a huge football fan. I bleed green and yellow and am a master of hot wing frying and Saturday beer drinking. I hope rugby comes just as easily. Go Tigers…!
View from Upper Campus, overlooking the rugby fields and Cape Town
I'm so excited to get to take regular walks through a campus like UCT and for Fiancé to have the opportunity to study here!