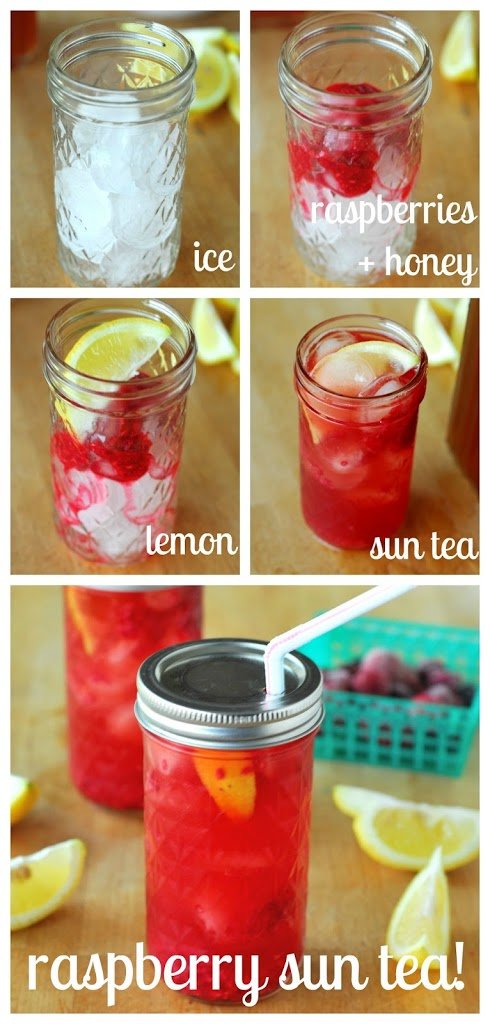 I have a minor dependency on Diet Coke. Okay, not so minor… I drink far, far too much Diet Coke. I'm really making an effort to cut back, and to replace my fix, I've been drinking sun tea. It's easy to make, it's tasty, and it has a little kick of caffeine.
This post is about two things. First, I really wanted to-go cups with straws for my sun tea, but the plastic cups at the store are crazy expensive, AND they're plastic, which isn't the best material to be drinking out of. I also hate that you can't replace the straws. Mold easily gets stuck in them and they're very difficult to clean.
So, my wonderful dad drilled a straw-sized hole in the top of a few mason jars!
He just used a power drill with a 1/4″ attachment, and voila! I have to-go glasses made out of mason jars and they only cost me about $1 compared to the usually $6 or $7. And you can use disposable straws! All of my problems have been solved.
Not to mention, mason jars are waaay cuter than those plastic to-go cups!
[sam id="3″ codes="true"]
So, to break them in, I whipped up some raspberry sun tea.
To make my sun tea, I fill a 2-quart pitcher with water and add five bags of Lipton tea. If the sun makes itself available (which it often doesn't in Oregon) I let it sit in the sun for an hour or two. If the sun is hiding, it sits for about five hours.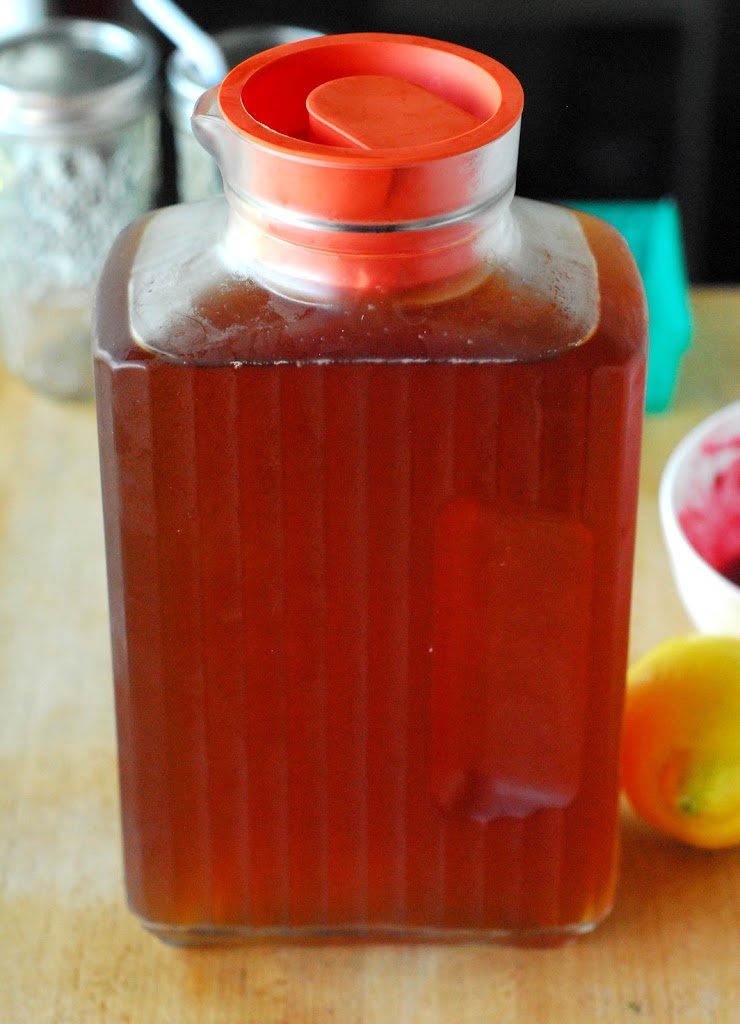 To make the raspberry addition, I threw some of the not-so-great raspberries from my latest pint along with some of the juice.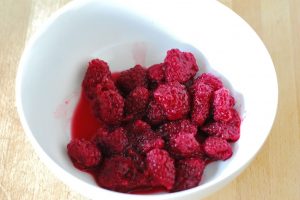 Then poured on some honey.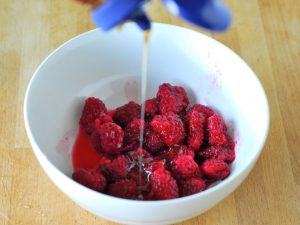 I grabbed my handy dandy potato masher.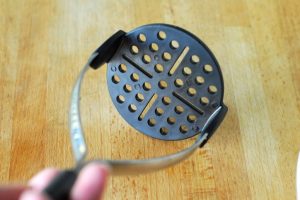 And mashed those raspberries right up!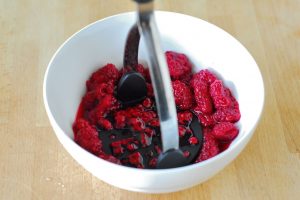 Until it's pleasantly and consistently goopy.
I like lemon in my tea. So I sliced one up. If you don't like lemon, don't slice one up. I don't think we can be friends if you don't, though.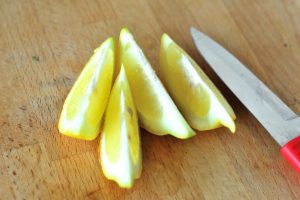 To assemble the tea, put a generous helping of ice cubes in one of your fancy new to-go mason jars.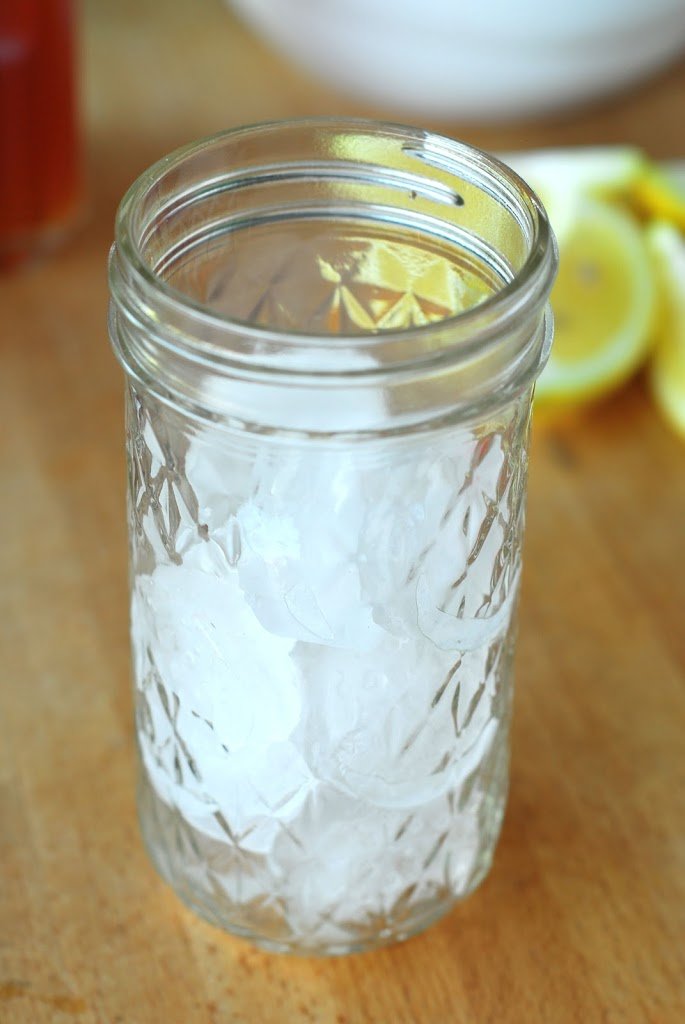 Spoon on some of the raspberry mixture.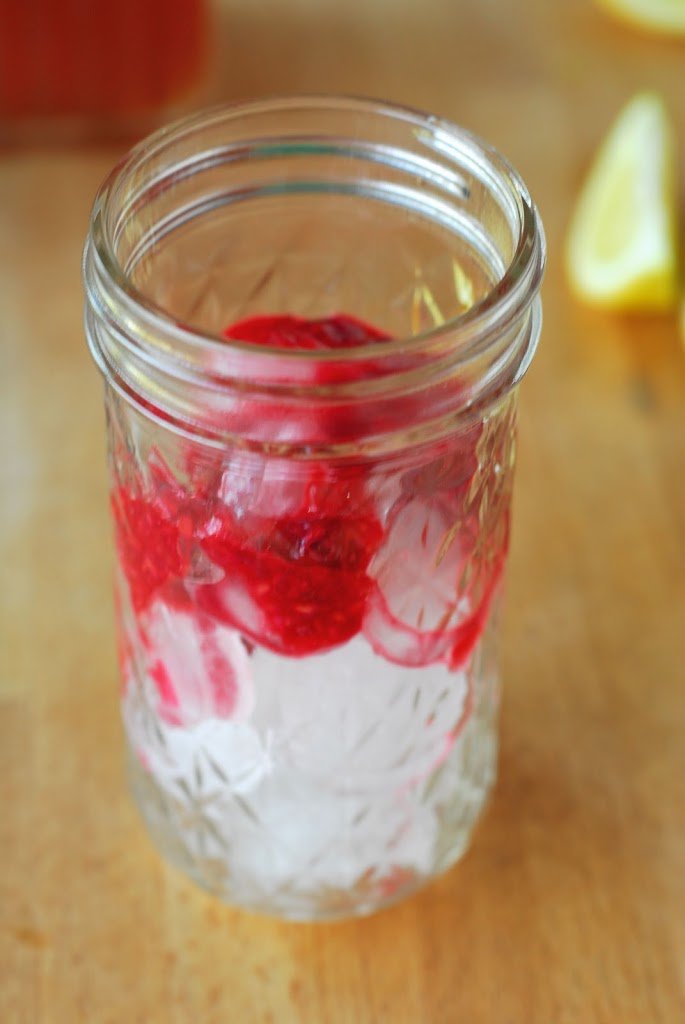 Throw in a lemon, of course.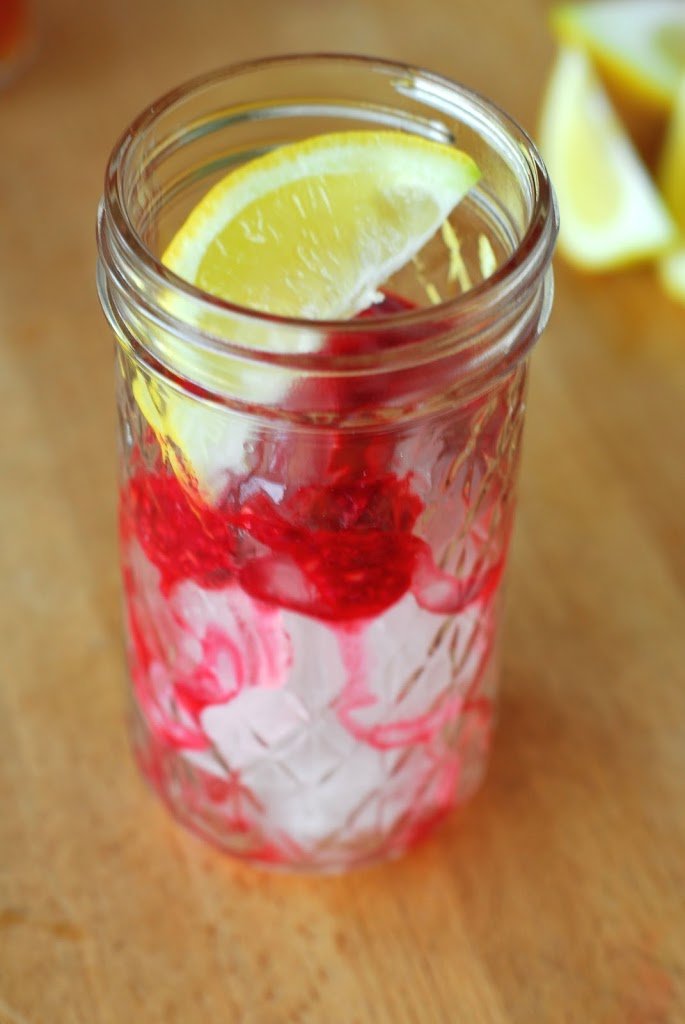 Then top with sun tea! Give it a good stir, pop on the lid, and add a straw!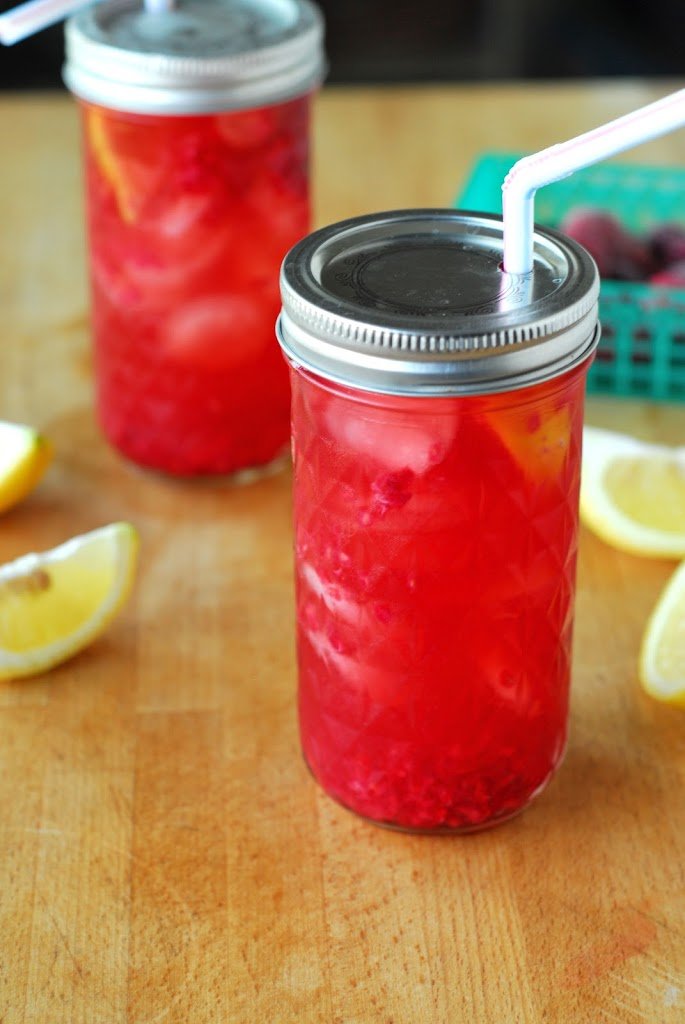 This drink is deliciously refreshing for summer and so much healthier than soda! My new favorite drink.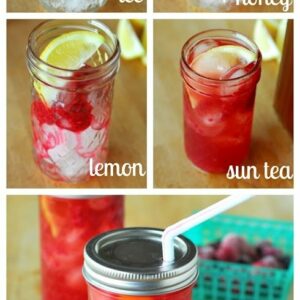 Get the Recipe: Raspberry Sun Tea
Ingredients
5 bags Lipton original tea
Water
1/2 cup raspberries
1 tbsp honey
1 lemon, sliced
Ice
Instructions
Fill a 2 quart glass pitcher with water. Add the bags of tea. Let sit in the sun for 1-2 hours or in the shade for 5 hours. Discard tea bags.

Combine the raspberries and honey in a bowl. Use a potato masher to mash the raspberries to a consistent texture.

Fill a glass with ice. Add 1-2 tablespoons of the raspberry mixture and a slice of lemon. Top with tea until glass is full. Stir to combine. Enjoy!
To-Go Mason JarsMaterials
4 12 oz mason jars
Power drill with 1/4″ attachment
Hammer
Disposable strawsDirections
1. Screw lids and seals onto mason jars. Drill a hole near the edge of the seal, about 1/2 inch away. Drop a straw into the hole to make sure it fits.
2. Remove the lid and seal. Place the seal on a flat surface and hammer the edges of the drilled hole to flatten jagged edges.
3. Repeat with remaining jars.
4. Wash jars to remove all scrap pieces of metal. To use, fill jar with drink of choice, screw on lid and seal, and add a straw!