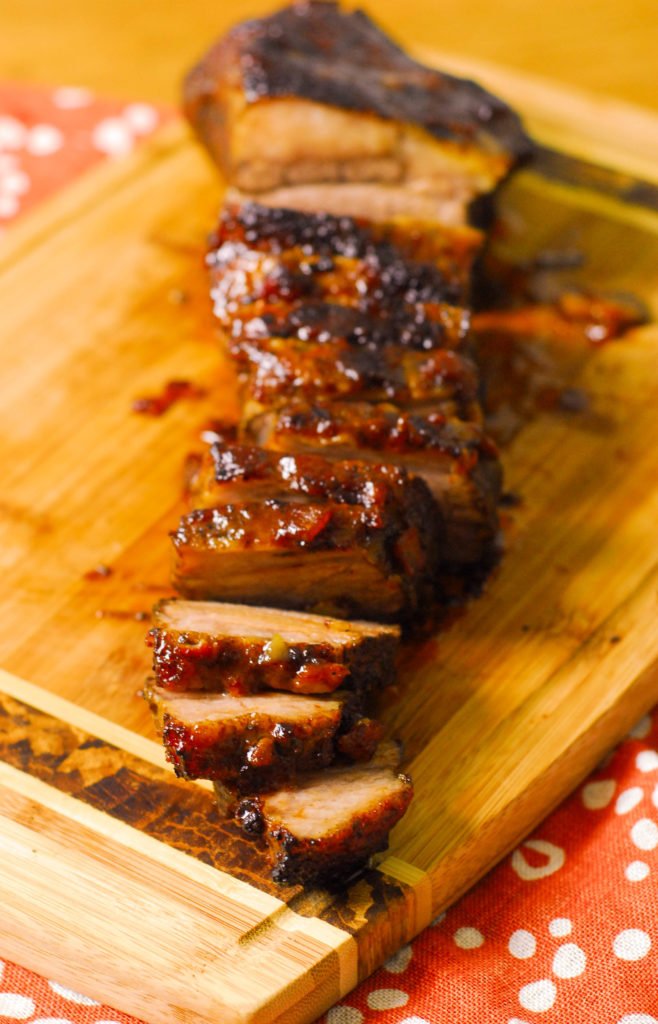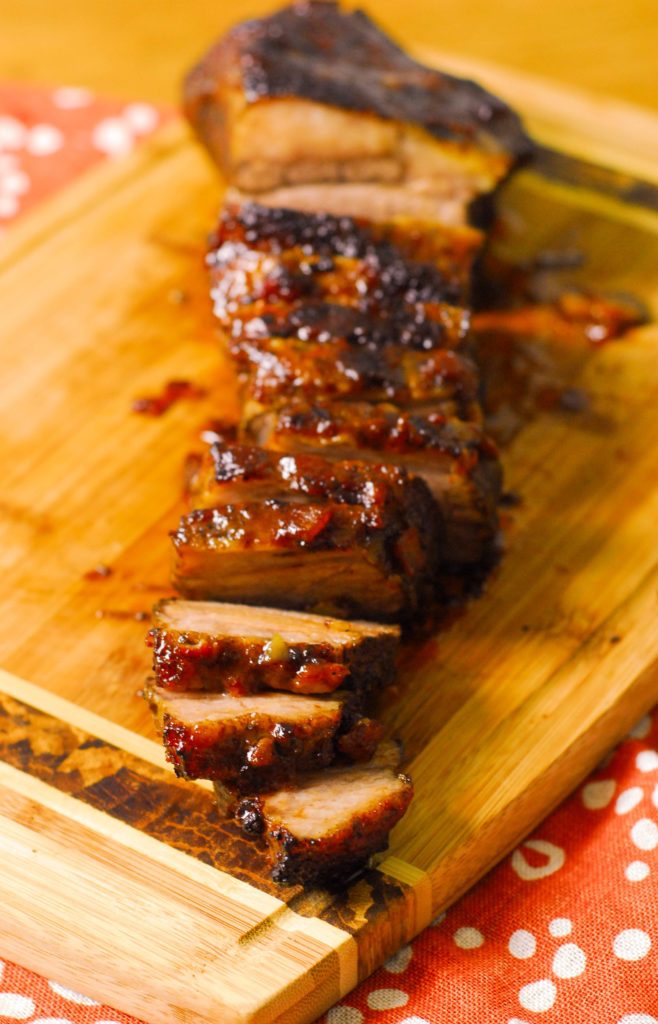 I may live in Portland, but I really love barbecue. And I know that I've likely never experienced "true" barbecue, be it Texas, Memphis, or any other, but we've got a few great options around here! Podnah's is one of my favorites, but Miss Delta ranks high, too. Of course, Screen Door might take the cake, for brunch or dinner.
My favorite thing to order at any of these incredible places is usually the brisket. Well, or pulled pork, or chicken and waffles… but usually brisket. I love beef, better yet slow cooked beef, and plenty of bbq sauce!
The interesting thing is, I've totally made pulled pork, waffles, and fried chicken at home, but never ventured into brisket territory. I don't have a smoker and brisket seems SO INTIMIDATING. But I have news for you: it's not! And I made it in my oven! Although my dad has a brand new smoker that I absolutely plan to take advantage of.
To make this brisket taste smoky and delicious, like it was cooked at your favorite BBQ restaurant, you'll need a great barbecue rub (I used a blend from Penzey's, but you can totally make it yourself), a little brown sugar, and BACON. Bacon is going to help impart smokiness into this brisket. And make your mouth water.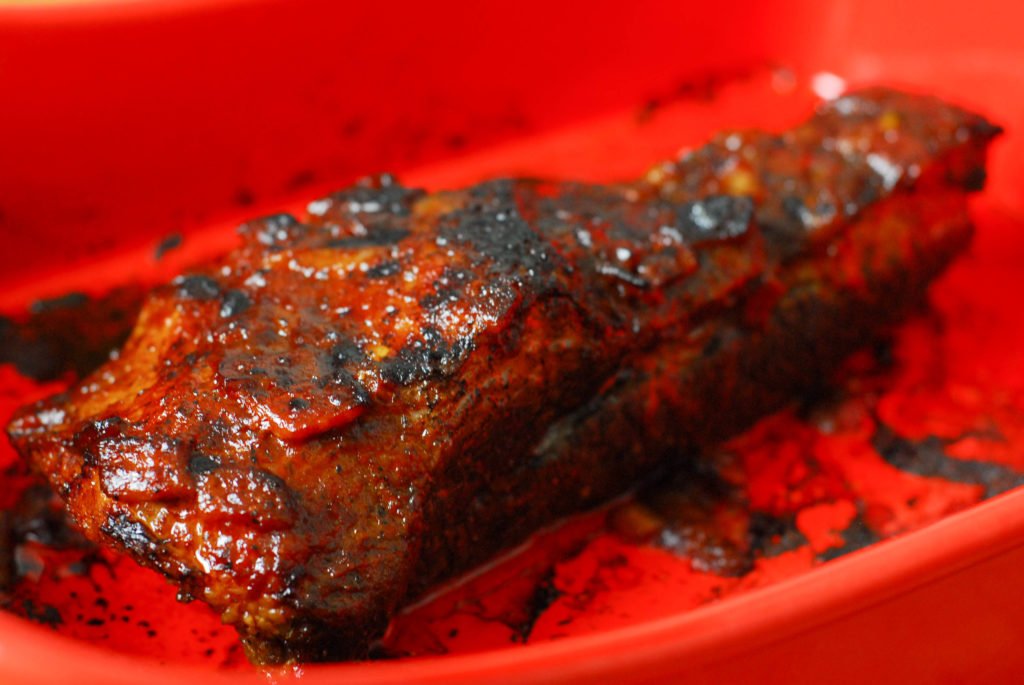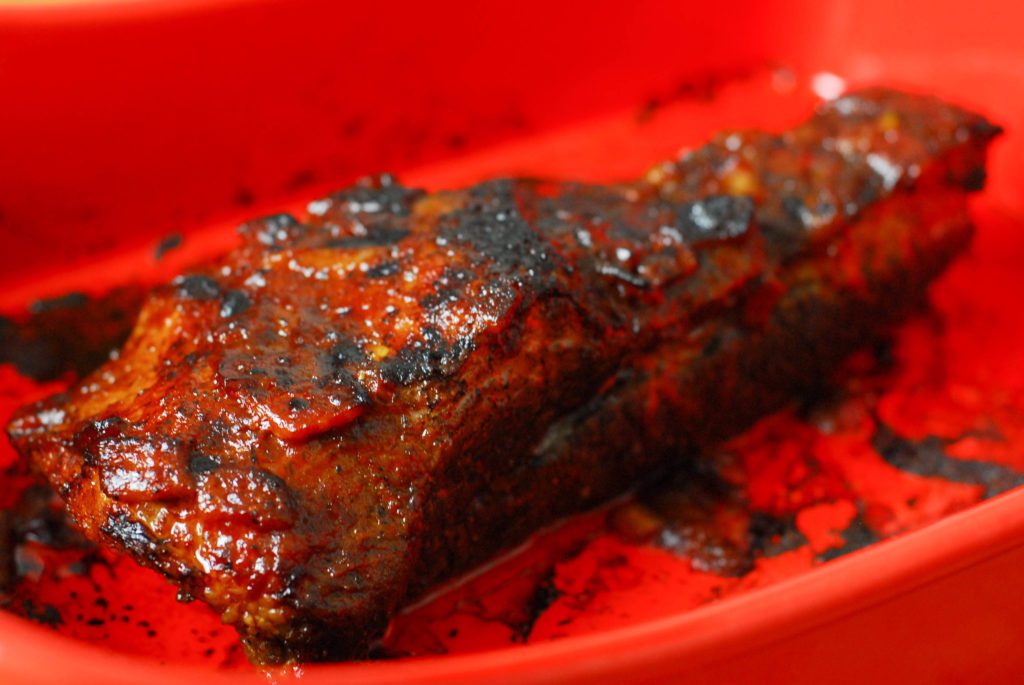 We're going to actually use the bacon that was wrapped around the brisket again to make the chunky, delicious BBQ sauce that will get smothered all over the brisket.
I made some delicious baked beans, collared greens, and biscuits to accompany this meal, and I highly recommend you do something similar. Ditch the beans and biscuits if you're still into your New Year's resolutions, but at least do the greens.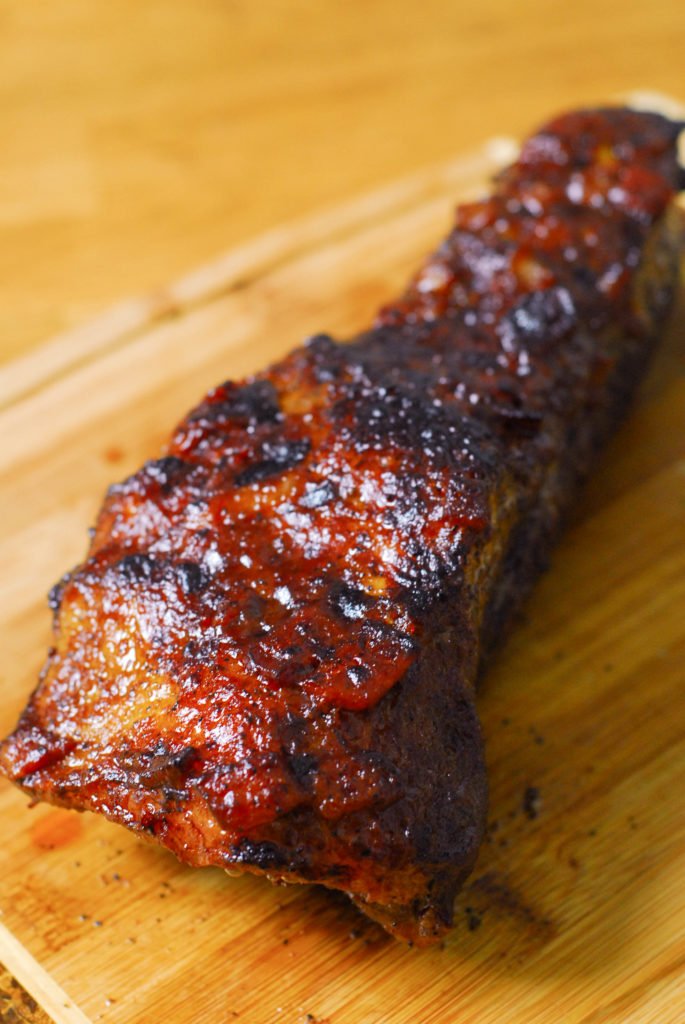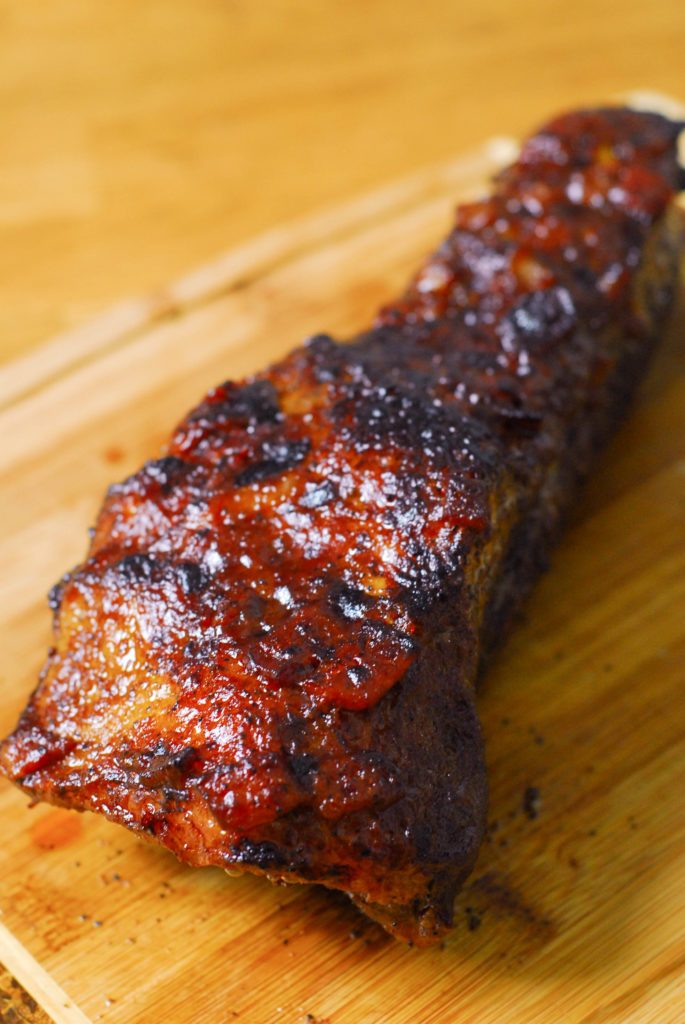 Another huge bonus to this recipe: it takes so long to cook in your oven (really, don't cut this cooking time) that it will heat up your house all day while making it smell completely delicious. My favorite kind of January recipe.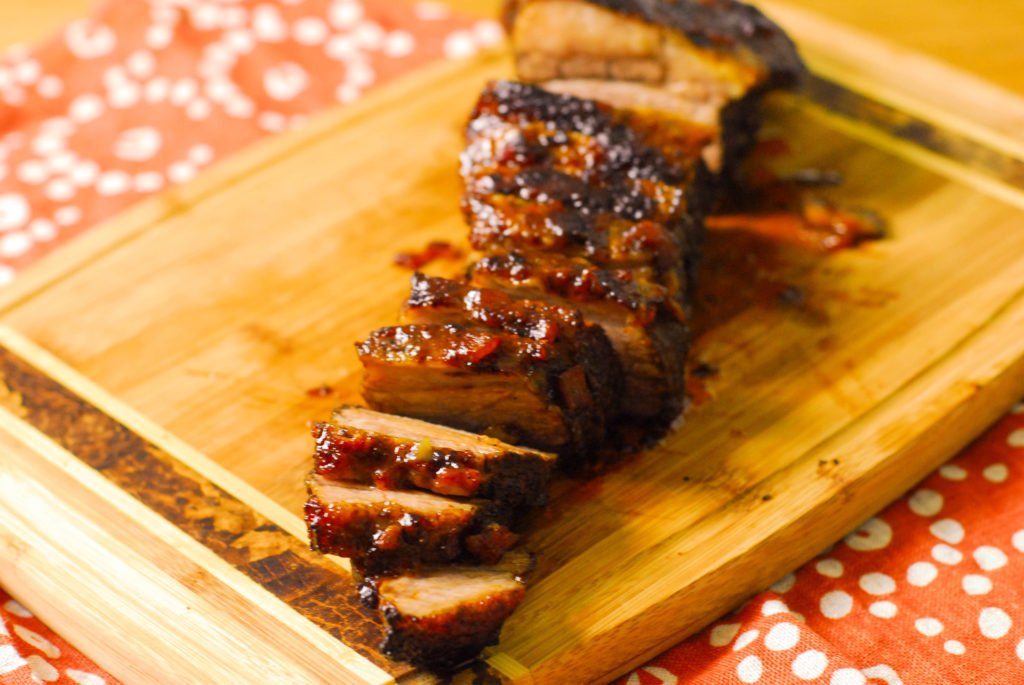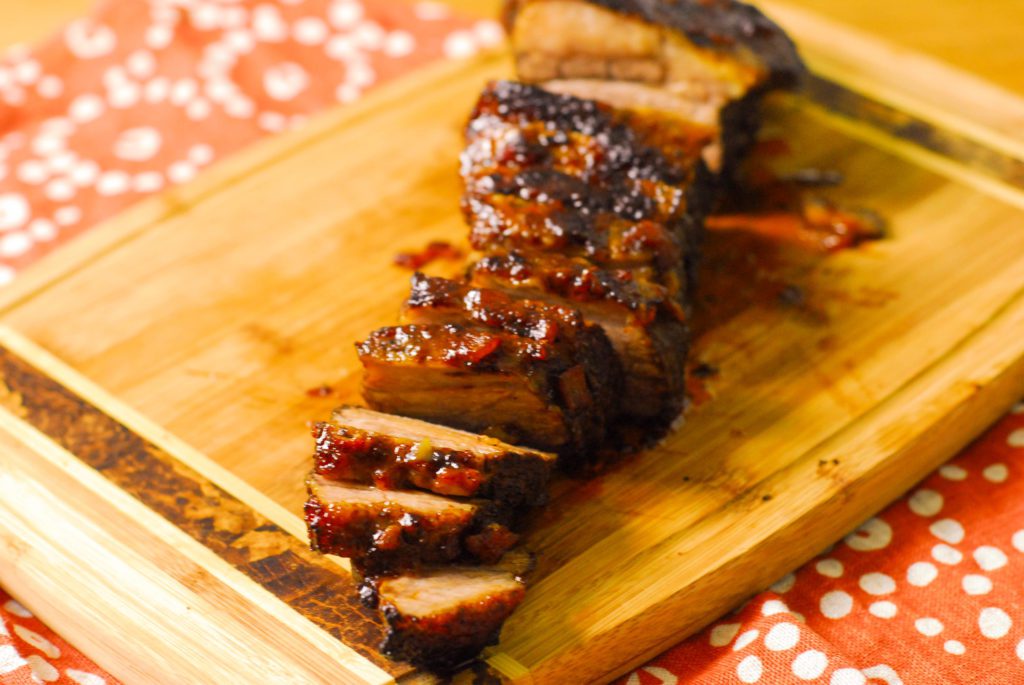 You can also view this recipe as a step-by-step web story here.
Happy barbecuing!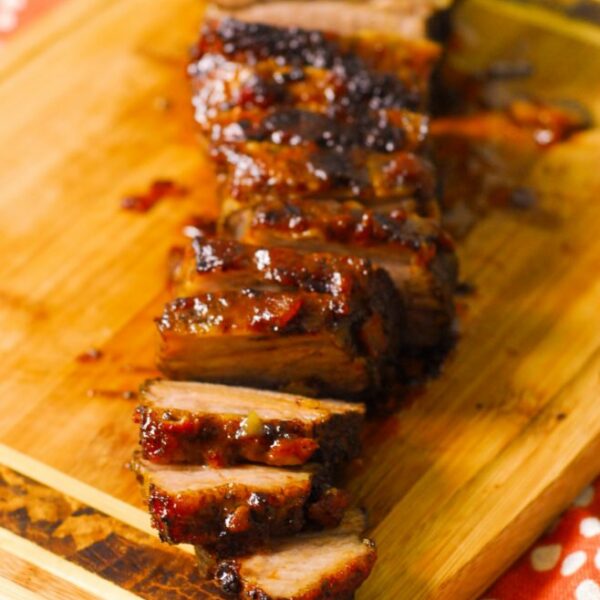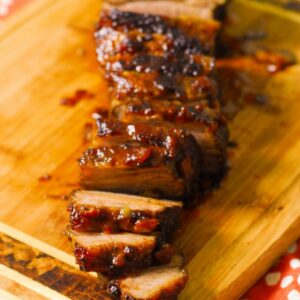 Get the Recipe: Bacon Wrapped Oven Brisket
Delicious, barbecue brisket cooked right in your oven with plenty of bacon!
Ingredients
1 2-3 pound brisket roast, NOT corned beef brisket
3 tbsp of your favorite barbecue rub
1 tbsp brown sugar
6 slices bacon
1/2 yellow onion, diced
1 1/2 cups of your favorite barbecue sauce
Instructions
Preheat oven to 275 degrees F.

In a small bowl, mix together the barbecue rub and brown sugar. Set aside.

Trim the thick layer of fat down to a consistent 1/4 inch. Poke holes all over the brisket roast with a fork. Rub the rub into the brisket roast on all sides.

Wrap bacon slices around the roast the best you can (it doesn't need to be perfect!). Place in large baking dish, fat side down. Cover the dish with foil and bake for 4 hours.

Remove baking dish from oven. Pour off juices into a heat proof bowl. Remove bacon from roast and set aside. Flip roast over so it's fat side up. Cover with foil and return to oven for an additional hour.

While the roast is continuing to cook, finish bacon off in a saucepan. Set aside. In the bacon fat in the sauce pan, cook the diced onion over medium heat for about 10-15 minutes, until it has softened. Tear the bacon into 1/2 inch pieces Add the juices from the baking pan, barbecue sauce, and bacon to the saucepan. Simmer for 15 minutes, or until the sauce has reduced and thickened.

Remove the baking dish from the oven. Coat the brisket with a layer of the prepared sauce. Return to oven and set oven to broil. Broil for about 5 minutes, or until fat turns crispy.

Remove from oven and let brisket rest for about 5 minutes. Cut into 1/4 inch slices against the grain. Serve with additional sauce.