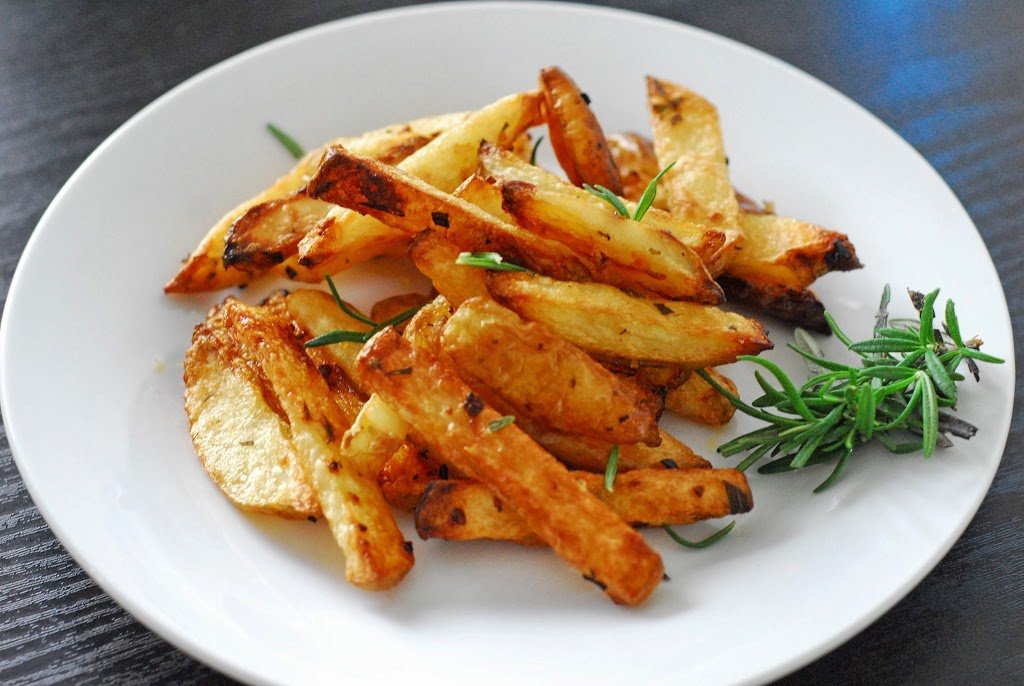 The perfect, crispy baked french fry has always alluded me. So often, french fries come out of the oven limp and just not quite right, and I begin to wonder if the calories saved are worth the disappointment. How can you make a baked fry crispy on the outside but soft on the inside without baking them for hours and hours?
I finally found my technique. These french fries were the perfect consistency- if I didn't know any better, I would have thought they'd been deep fried.
First, I soaked them in a bowl of cold water for about an hour.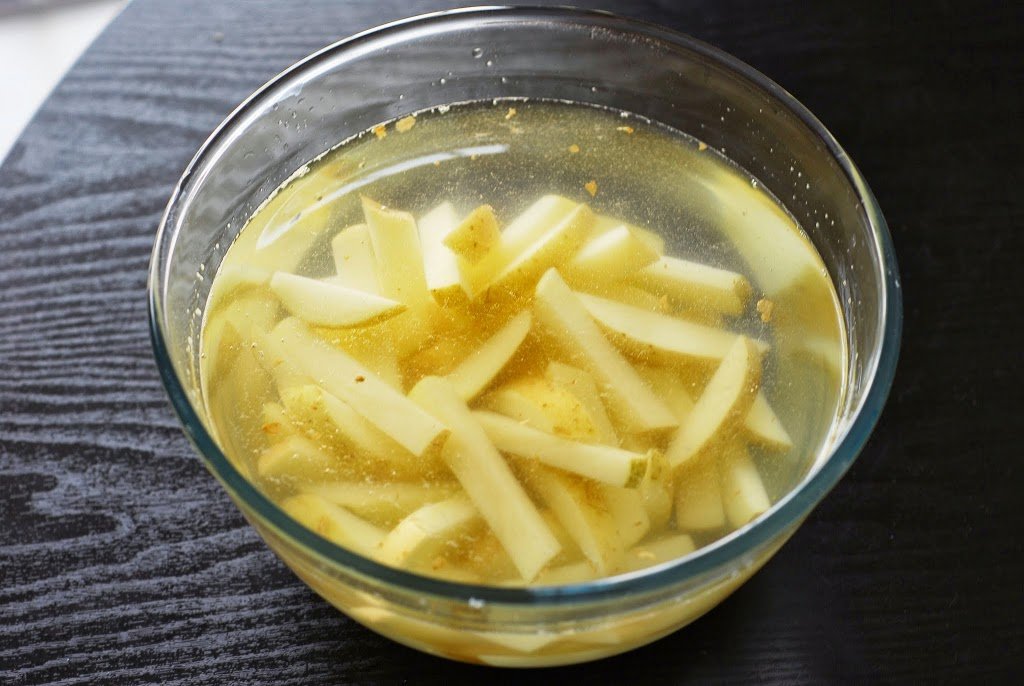 Once they'd thoroughly soaked, I laid the potatoes out on paper towels and let them dry off.
Once dry, I tossed them with olive oil, sea salt, black pepper, minced garlic, fresh rosemary, and paprika.
Then I oiled a cookie sheet and sprinkled it with a little more sea salt.
The fries need to be laid out in a single row! I painstakingly laid them out like so- you don't have to, so long as they're single file.
In addition to the cold water soak, what makes these fries so perfectly crispy is the way they're baked. First, they spend about 20 minutes in the oven at 400 degrees F, then cranked up to 450 degrees F for another 20 minutes. At this point, I check them and remove any fries that are ready to go, then put the sheet back in the oven to let the others finish up.
They were so, so perfect! Next time, I think I need to make a batch of gravy and enjoy some poutine.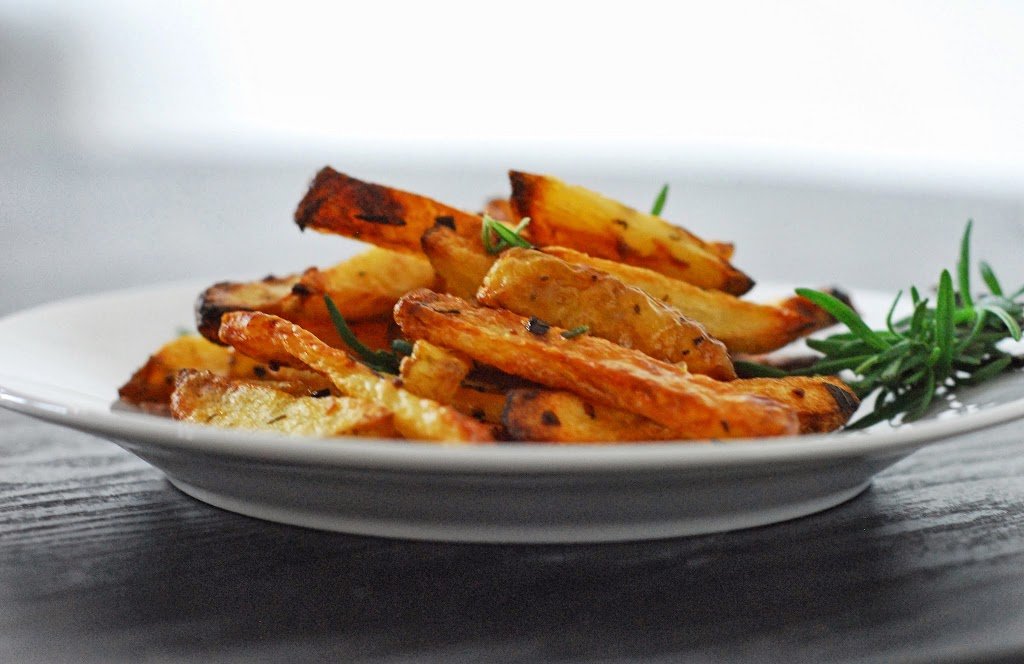 If you've had the same, sad look on your face when pulling a sheet of fries from the oven after an impossible hour of baking, then throwing the towel in and serving them anyways, try this method! It's given me hope for the baked french fry.
Get the Recipe: Baked Rosemary Garlic Fries
Ingredients
3 russet potatoes, peeled and chopped into 1/2 inch wide matchsticks
2 tbsp oil, divided
1 1/2 tsp sea salt
1/2 tsp black pepper
2 tsp chopped fresh rosemary
2 tsp minced garlic
1 tsp paprika
Instructions
Soak the chopped potatoes in cold water in a large bowl for 1-2 hours. When finished soaking, lay the potatoes out on paper towels and pat to dry.

Preheat the oven to 400 degrees F (200 degrees C).

Oil a large baking sheet with one tablespoon of olive oil. Sprinkle with sea salt, if desired.

Toss the potatoes with one tablespoon of olive oil, sea salt, black pepper, rosemary, minced garlic, and paprika. Arrange in a single layer on the prepared baking sheet.

Bake the potatoes for 20 minutes. At the 20 minute mark, turn the heat up to 450 degrees F (230 degrees C) and bake for another 20 minutes. Check to see if there are any fries done to your liking. Remove them, and continue baking for a few minutes until all fries are golden brown.