SA Sunday: Llandudno Beach
I think this might be my favorite beach so far. We've seen a lot of beaches in Cape Town, and all of them have been stunning. This one was particularly beautiful, though. It was quiet, relatively empty, clean, and had gorgeous water and sand. There was a couple getting married on the beach the day we were there.
We were welcomed to the beach with this warning sign: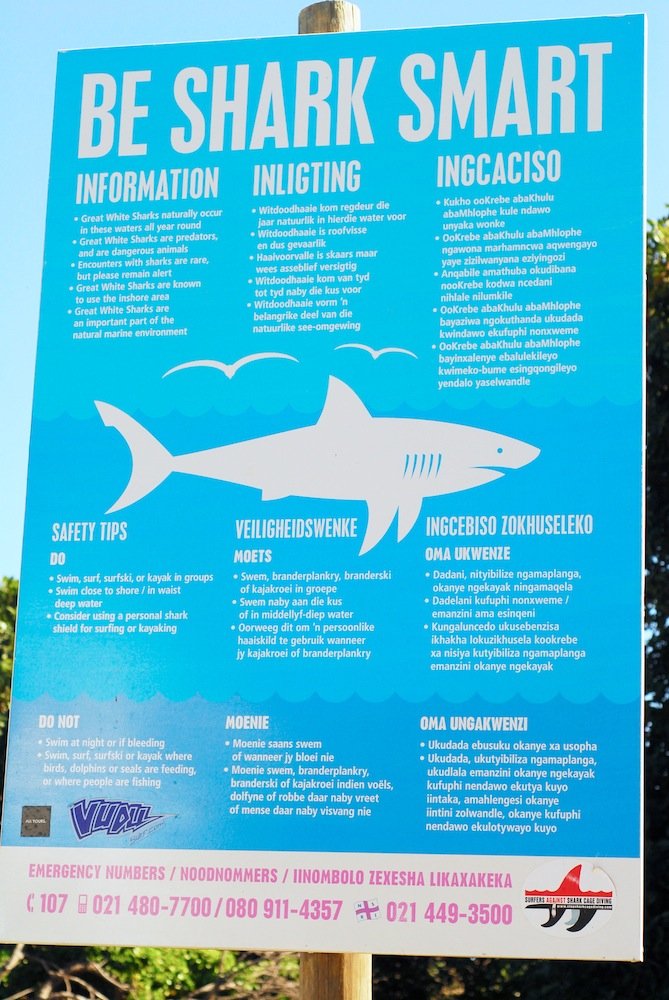 The water was gorgeous, but there was no way I would be getting in further than ankle deep. The warnings didn't seem to stop surfers, though.
Many of the beaches in Cape Town are covered in gigantic boulders, like this one. If they're easy to climb, it's fun because they can give you a great view and let you sit over the water a bit. I tend to be a bit more cautious with the climbing, but Fiance scales all of them. So. Much. Climbing.
He did stop climbing long enough for me to take my favorite picture of him ever, though! And I can't complain about climbing too much, I guess the view is pretty nice from up there.
As with a lot of other parts of Cape Town, there were little tiny lizards crawling on the rocks.
Even behind us we had an incredible view.
I will never get bored with the beaches of Cape Town.