Before coming to Cape Town, I hadn't eaten all that much lamb. In fact, I can't even remember a time I did eat it. It's a very commonly eaten meat here, so we've been enjoying a lot of it. I don't know why it isn't more popular in the US, because it's delicious.
This recipe could easily adapted using beef steaks, lamb chops, or even pork chops. It is incredibly flavorful and hearty, and a lot simpler to prepare than it might sound!
It starts with a pesto made of rosemary, parsley, parmesan, garlic, olive oil, and bread crumbs.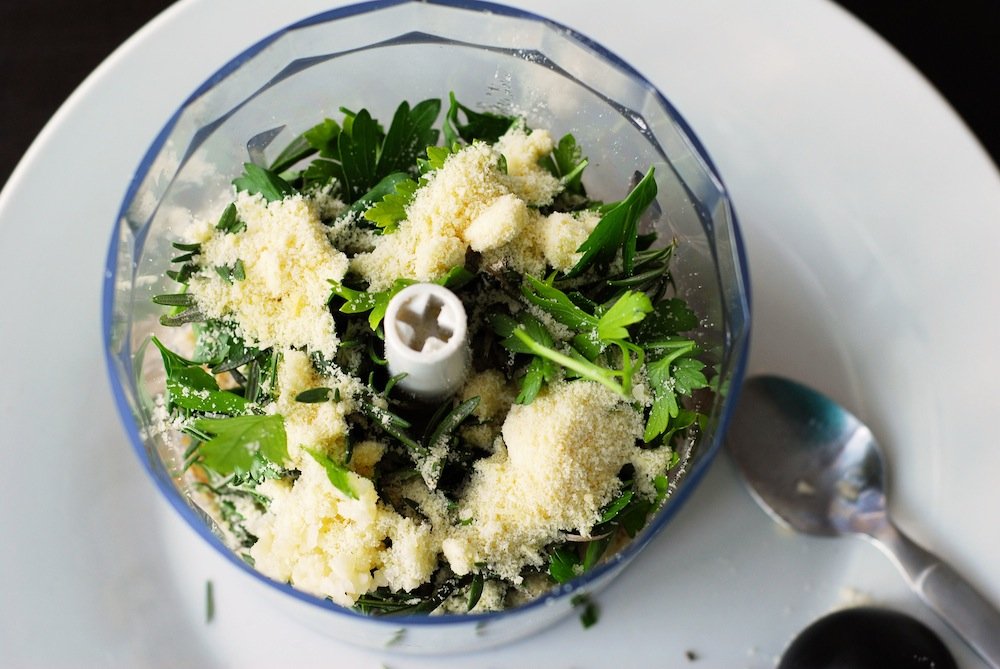 Then the lamb gets sprinkled with salt and pepper, dipped in egg, and covered in the pesto.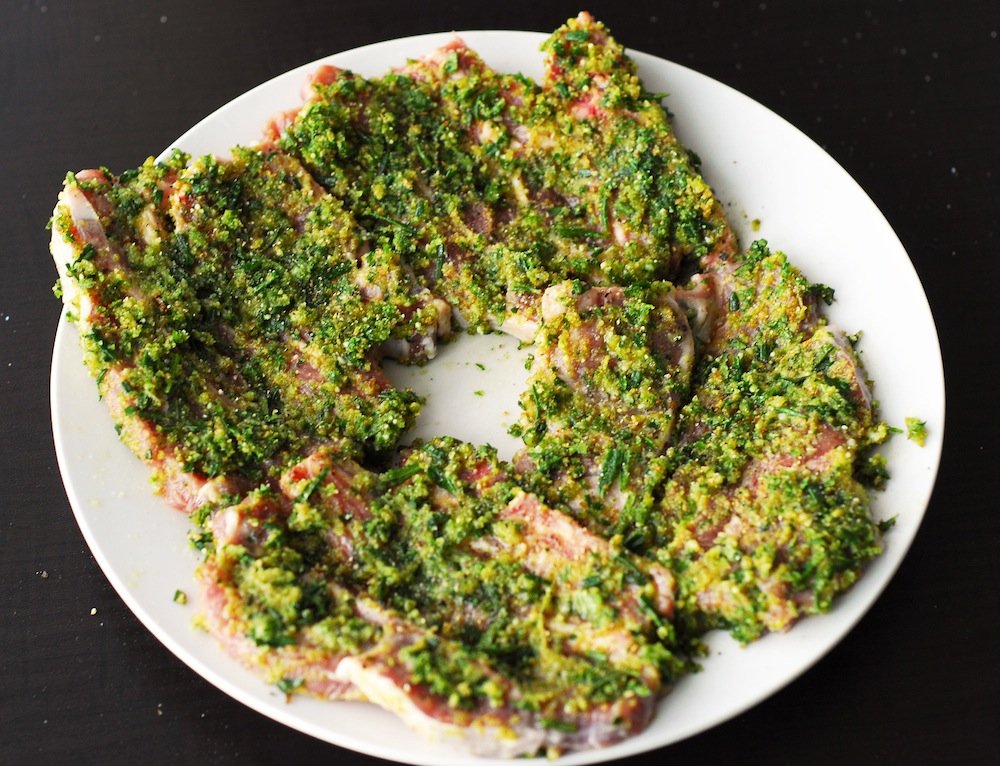 Pan fry the steaks in olive oil in a skillet on medium high heat. Ours were pretty thin, so I only cooked them for about two minutes on each side to make sure we had some pink in the middle.
Mashed potatoes were delicious with this! The rosemary was so fragrant and the breadcrumbs gave it a great crunch.
I hope you give lamb a shot, but no judgement if you opt for beef 🙂
Get the Recipe: Rosemary Crusted Lamb Steaks
Ingredients
Instructions
Add the parsley, rosemary, garlic, parmesan, olive oil, and bread crumbs to a food processor. Process until a crumbly pesto forms.

Add the pesto to a bowl and the egg to another. Season the lamb steaks with salt and pepper. Dip the steaks in the egg then the pesto to coat, one at a time.

Heat the olive oil in a skillet over medium high heat. Fry the lamb steaks for two minutes or more on each side, depending on the thickness of your steaks and your preferred doneness.

Let rest for 3-5 minutes before serving.