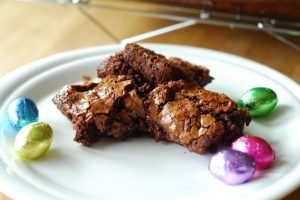 There are several holidays that result in mass amounts of leftover candy, namely Halloween, Valentines Day, and Easter. Stupid, stupid leftover candy.
Not that I should be complaining. Who doesn't love a Reeses Peanut Butter Egg? I might a little too much, and needed to get all of it out of my house. Somehow I kept ending up with empty wrappers in my hands, and no amount of celery sticks could make me feel better about it.
So, in order to make sure that my coworkers would promptly devour the remaining candy, I whipped up a batch of brownies stuffed with all the Easter candy.
To start, I turned this…
Into this. And may have munched on one or two pieces. Can ya blame me?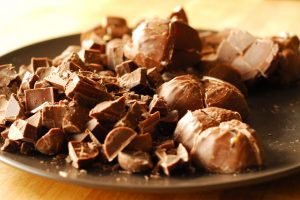 Then I took a box of brownie mix, prepared it according to package directions, threw in the candy and baked it. It took quite awhile to bake because of all the gooey, delicious candy, but I think that's worth waiting for.
Finally, hours later, it was ready. Okay, not hours. But pacing in front of an oven while inhaling chocolatey goodness smell can make it seem that way.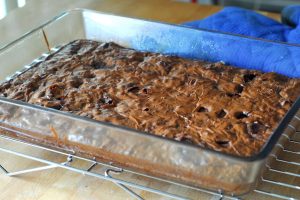 They were fantastic. The marshmallow eggs melted down and combined with the chocolate to make the brownies extra chewy, and the peanut butter… well, it's peanut butter. They were fantastic.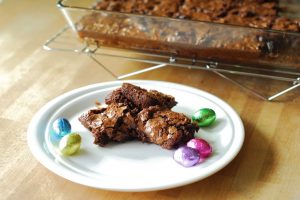 This absolutely requires a glass of milk or a giant scoop of ice cream, so make sure you have one or both nearby.
And, if you bring them to work for your coworkers, they'll send you super cool e-mails like this one:
"I just experienced a series of increasingly joyful events, culminating in the best thing to ever happen to me in the morning at work. First, I smelled brownies, so I investigated… my most optimistic prediction came true when I found a whole tray of them in the conference room (meaning I could eat one!)… then, upon touching the tray, I felt that it was still warm! At this point I was pretty much in a dream. What? I followed my nose to a tray full of warm gooey brownies at 11am? Is this happening? Just when I thought it couldn't get any better, it did… peanut butter in the brownies!! Wha!!!? In a word: Thanks!"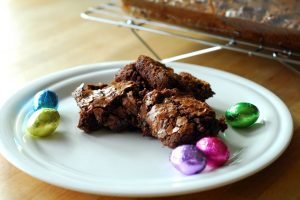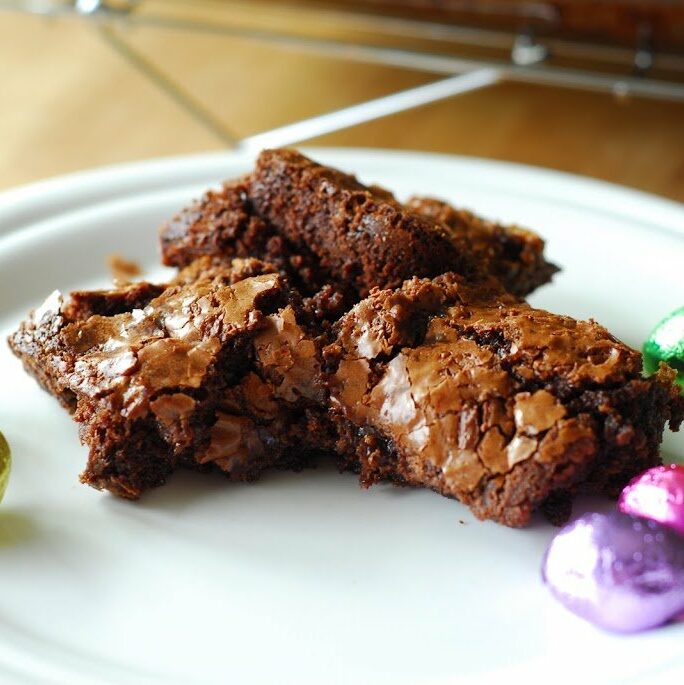 Get the Recipe: Leftover Easter Candy Brownies
Ingredients
1 box brownie mix
Box required ingredients
Leftover Easter candy
Instructions
Preheat oven to 350 degrees. Grease a 9x13 inch baking dish.

Chop all the Easter candy into small chunks, approximately 1/4 inch by 1/4 inch squares.

Prepare brownies according to package directions. Gently fold in the chopped candy.

Spread the brownie mix into the prepared dish. Bake for 40-50 minutes, or until toothpick inserted comes out clean. Let cool for a half hour. Enjoy with milk or ice cream!