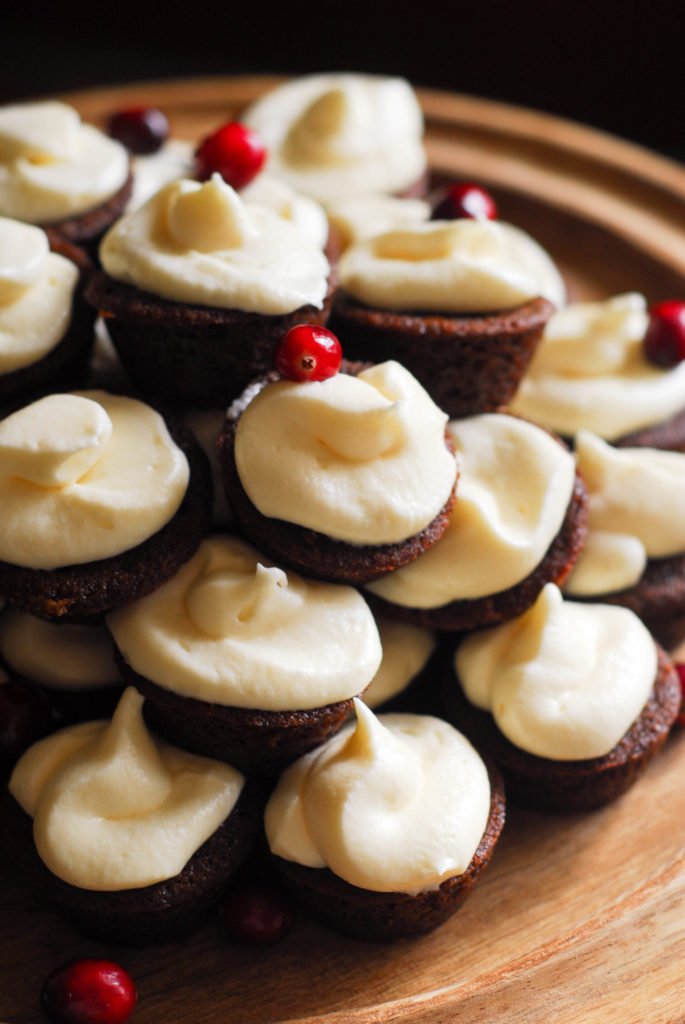 Christmas is three days awaaaaay! I probably should have posted this earlier. But I didn't. I'm sorry.
These cupcakes had been a brain child of mine for a few weeks. Originally I wanted to do a giant, beautiful cake, but when push came to shove I was running too low on time to let a cake bake and cool completely and I was bringing them to a Christmas party, so mini cupcakes it was!
I was being super picky about the cake recipe. I actually did bake the cake from scratch this time – not that there is anything at all wrong with cheater box mix now and then – and I wanted a really perfect recipe. So I turned to one of my favorite blogs, Sally's Baking Addiction. She always thoroughly tests her recipes before posting them so you know they're gonna be good.
And boy, were these good. Really moist and delicately spiced cupcakes. Gingerbread can be really overpowering, and these totally weren't. They were perfectly tasty.
The frosting was something of my own creation, and it complemented the gingerbread perfectly! A more appropriate title would be "Gingerbread Cupcakes with Eggnog Cream Cheese Frosting" but that would be a mouthful. I kept the frosting very simple since the cupcakes do have a lot of spice. It's simply butter, cream cheese, powdered sugar, and eggnog.
Even though you are making homemade cake, these little treats are incredibly easy and quick to whip up. You can make them as full size cupcakes or minis. The minis are great for parties!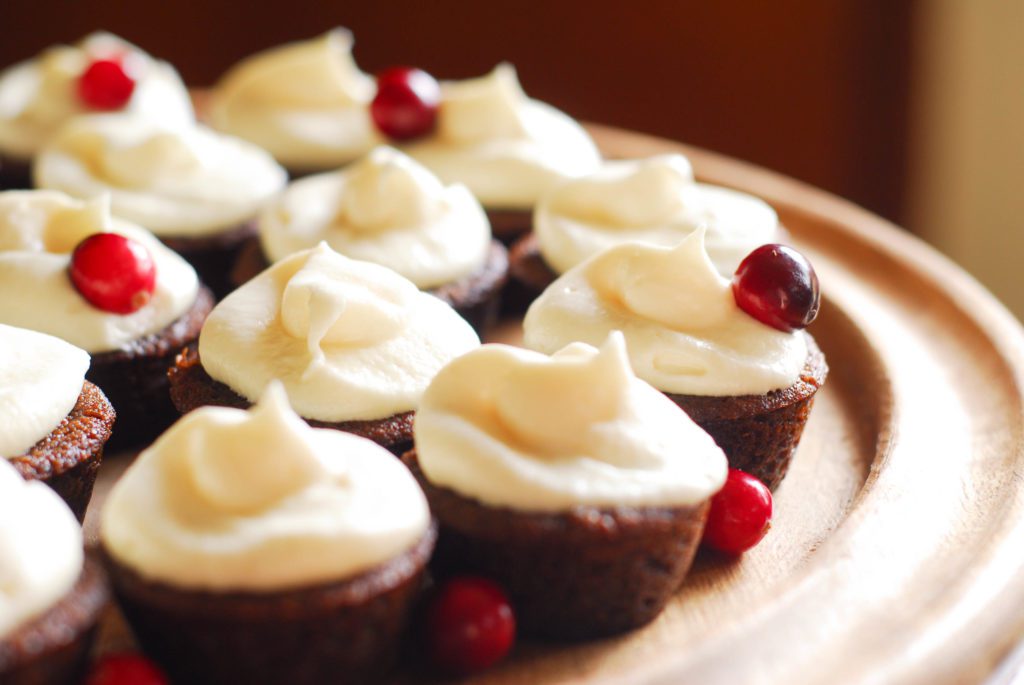 You can also view this recipe as a step-by-step web story here.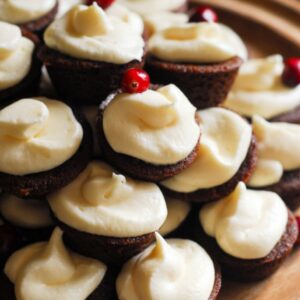 Get the Recipe: Gingerbread Cupcakes with Eggnog Frosting
These gingerbread cupcakes with a creamy eggnog frosting are incredibly easy to make and so festive!
Ingredients
Cupcakes:
1/2 cup butter, softened to room temperature
1/2 cup packed light or dark brown sugar
1 egg, at room temperature
1/2 cup milk, at room temperature
1/2 cup molasses
1 teaspoon vanilla extract
1 and 1/3 cups all-purpose flour
1/2 teaspoon baking powder
1/2 teaspoon baking soda
1/4 teaspoon salt
1 teaspoon ground cinnamon
1/2 teaspoon ground ginger
1/2 teaspoon nutmeg
1/4 teaspoon ground allspice
Frosting:
1/4 cup butter, softened to room temperature
8 oz cream cheese, softened
2 cups powdered sugar
1/3 cup eggnog
Instructions
Preheat oven to 350°F (177°C). Line 12 cupcake tins or 24 mini cupcake tins with liners or spray with cooking spray. Set aside.

In a large bowl or the bowl of your standing mixer, using a mixer fitted with a paddle attachment, beat the butter and brown sugar together on medium speed until creamy. Beat in the egg until combined, scraping down the sides and bottom of the bowl as needed. Beat in the milk, molasses, and vanilla on medium speed. The mixture will be piecey and not fully combined.

In a separate medium bowl, mix the flour, baking powder, baking soda, salt, cinnamon, ginger, nutmeg, and allspice together until combined. With the mixer running on low speed, slowly add the dry ingredients to the wet ingredients. Mix until just combined, scraping the sides of the bowl as you go.

Fill cupcake tins 2/3 of the way full with the cake batter. Bake full size cupcakes for 19-21 minutes and mini cupcakes 11-13 minutes or until a toothpick inserted in the center comes out mostly clean.

Make the frosting while the cupcakes are baking. Cream together the butter and cream cheese. Slowly add the powdered sugar, about a 1/2 cup at a time.

Slowly add the eggnog, about a tablespoon at a time. You may not need the full 1/3 cup. Add eggnog until frosting reaches desired consistency and is light and fluffy.

Frost cupcakes when completely cool
Gingerbread Cake recipe from Sally's Baking Addiction.