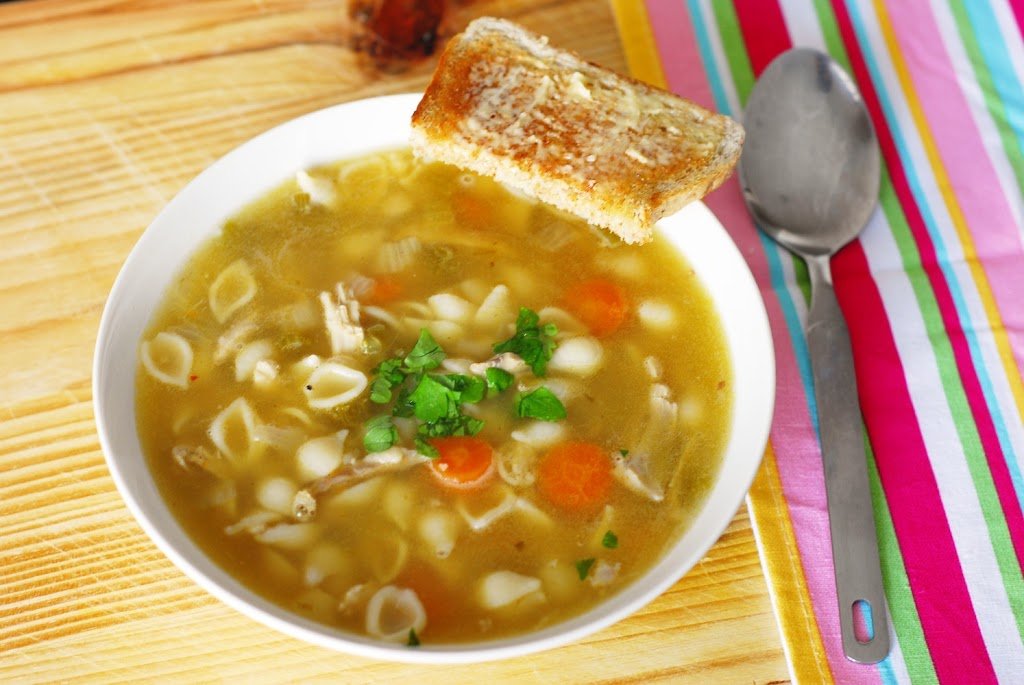 So now that I've shared with you my favorite way to roast a chicken and then how I make chicken stock with every bit of the leftovers, I thought I'd share what I (sometimes) do with that stock! If I have enough leftover chicken and am feeling ambitious, chicken soup sometimes crops up the next day.
Even though the good weather is holding up in Cape Town, our flat is really, really cold. It's designed to keep cool, but we're on a shaded side of the building that doesn't get much sun to begin with. Even though it's 70+ degrees outside, I'm in a sweatshirt and thick socks. Luckily, this is easily remedied by going to the beach, but this soup was really nice for the few hours that we are in our flat.
The best part is that it's really simple to make. Just simmer the veggies for a while, stir in the chicken and uncooked noodles, give it a few more minutes, and it's ready to go. I see no reason for canned soup with mushy noodles when this isn't really too hard.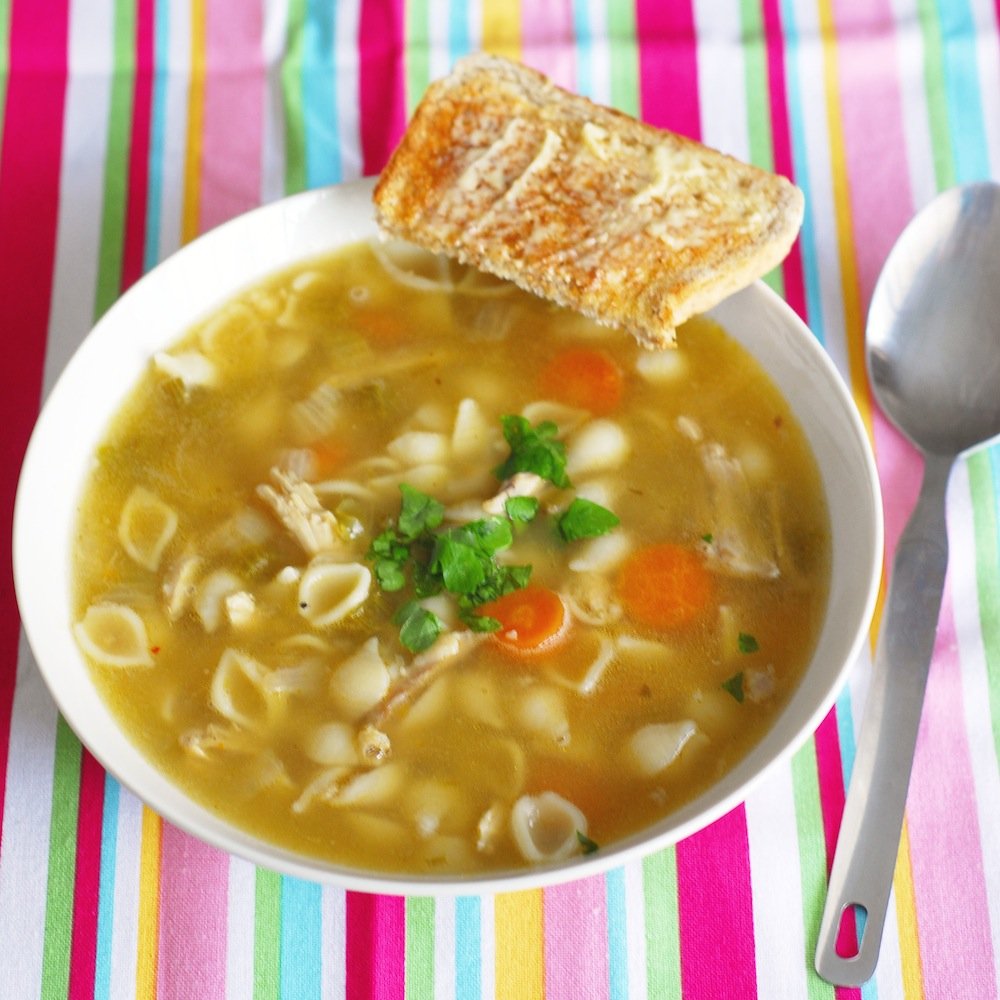 You can also view this recipe in a step-by-step web story.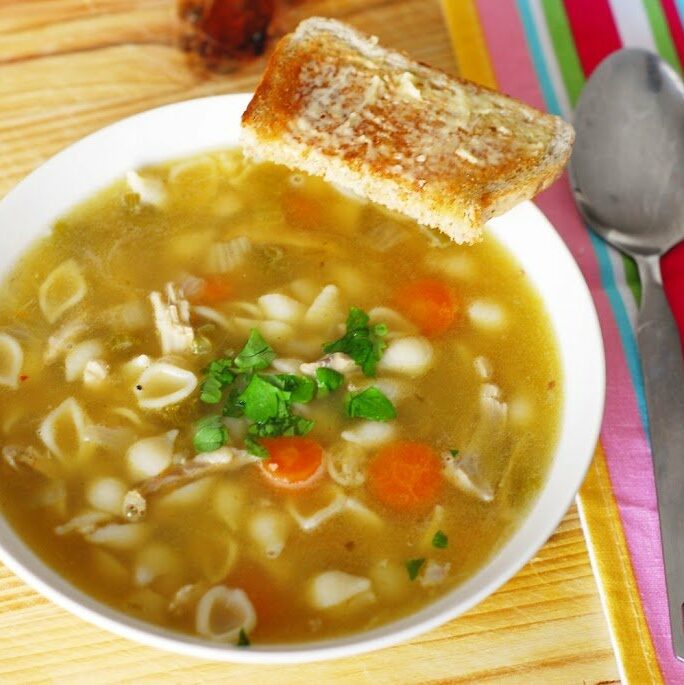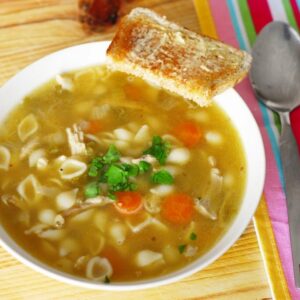 Get the Recipe: Chicken Noodle Soup
A simple recipe for chicken noodle soup using homemade chicken stock.
Ingredients
Instructions
Heat olive oil in a large stock pot over medium heat. Once warm, add onions, carrots, and celery and cook until onions are just translucent.

Add salt, pepper, Italian seasoning, and chicken stock. Bring to a simmer and reduce heat to medium-low. Simmer for 20-25 minutes, or until carrots are soft.

Taste the soup and adjust seasonings as necessary. Add the chicken and uncooked pasta and bring to a boil. Boil for recommended time for al dente pasta on box instructions.

Serve topped with fresh parsley and bread or toast.