10 Awesome Strawberry Recipes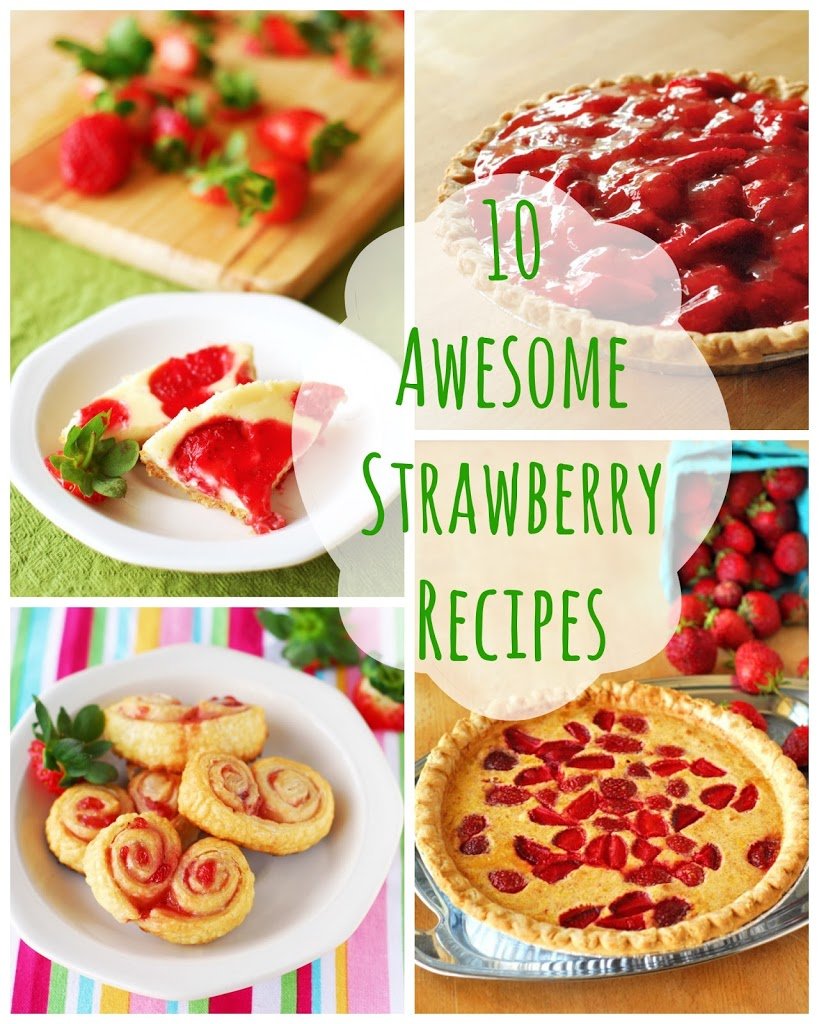 Strawberries! They're in season! Have you heard? If you stalk food blogs the way I do, you definitely have. Here are some fantastic ways to use them! Five of them are from A Duck's Oven and five are from other very talented bloggers. Have fun baking and cooking! Oh, and eating!
This pie is my most Pinterest-popular post. It's incredibly easy! Frozen pie crust, cream cheese filling, and gooey strawberries. It'll make your heart happy.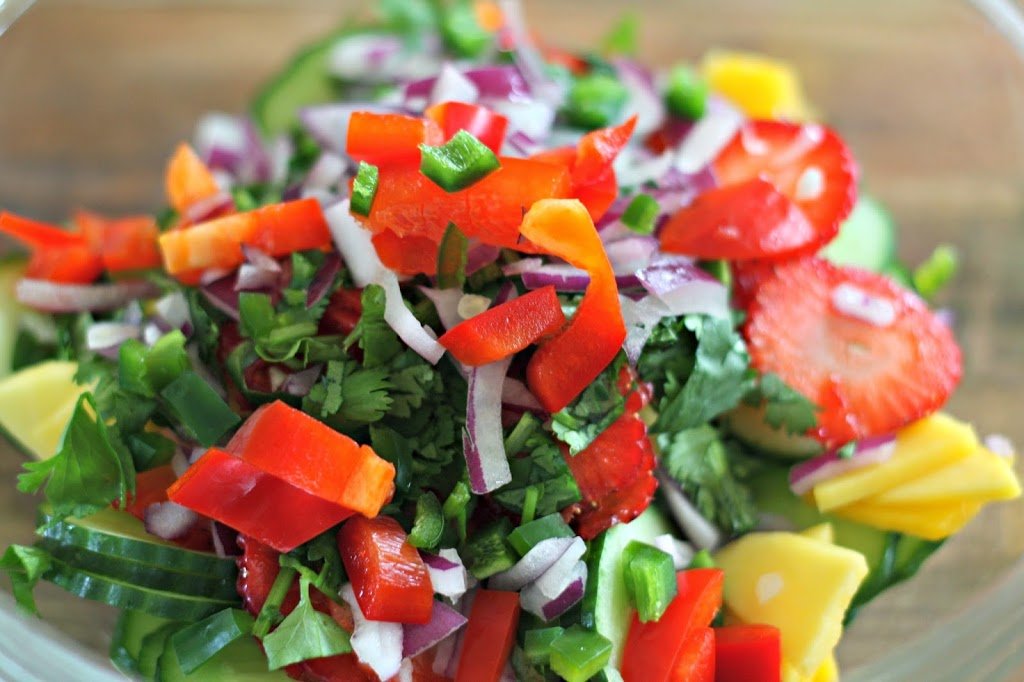 This salad comes from A View From the Coop! And the name doesn't lie: this salad is gorgeous. Cucumbers, mango, jalapeno, cilantro… And of course, strawberries!
Another very easy strawberry recipe: just puff pastry, sugar, and a strawberry filling! And they're super pretty little cookies.
This is one of the simplest, most delicious ways to use strawberries. A good ol' fashioned milkshake from For the Love of Cooking.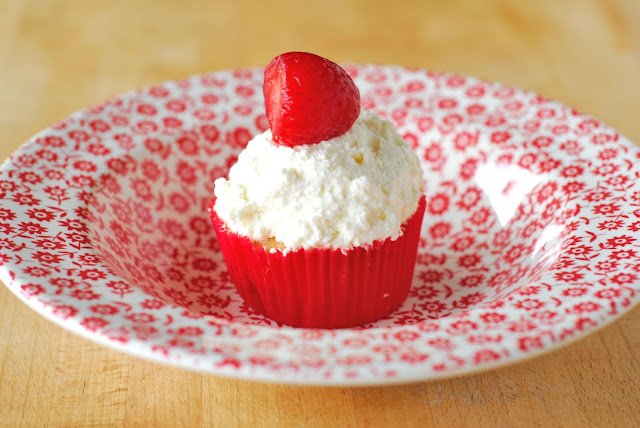 Strawberry shortcake in cupcake form. Super delicious and a little more fun!
First of all: "orangeberry" is a fantastic word. Second of all, these incredible looking cookies are only 90 calories. WHAT. From Pinch of Yum.
Another strawberry classic in a more portable form. You'll feel less guilty about eating several bars than you would several slices of strawberry cheesecake!
I don't care if this takes a bit longer than five minute oatmeal, I'm totally having this parfait from Magnolia Days for breakfast.
Is there anything more refreshing than strawberry lemonade in the summertime? One day a couple of summers ago, I really wanted it in pie form, so I came up with this pie!
This recipe from Soup Addict takes care of my heart's soft spots for sangria AND strawberries. How great would this be at a bridal shower?!