3 Sous Vide Mistakes You Are Probably Making from Sous Vide HQ
Interrupting your usual Chelsea-centric programming to bring you a guest post from Evan at Sous Vide HQ! He's here to
Read more.
Queso Fundido
HEY.  It's football season!!! We're two weeks in, and the Ducks have two Ws under their belts. We're off to
Read more.
Zucchini Chips with Zesty Coconut Cream
It's a liiiiitle late in the season, but who still has zucchinis on zucchinis?! If so, I still have a
Read more.
House Reveal!
I've been delinquent on this. But it's time. As many of you know, Husband and I just moved into our
Read more.
Sous Vide Salmon
Hello, hi, hey. It's been a couple weeks since I've drafted up a blog post, and I'm super excited to
Read more.
Classic Lemon Bars
Does any dessert scream summer quite like lemon bars? (If you have a different response you can just keep it
Read more.
Boozy Strawberry Lime Soda
One of my favorite things about summer time is making a boozy concoction with whatever I happen to have in
Read more.
Campfire Cobbler
It's camping season! 10 years ago, I would have never believed I'd be camping. I was afraid of a 1
Read more.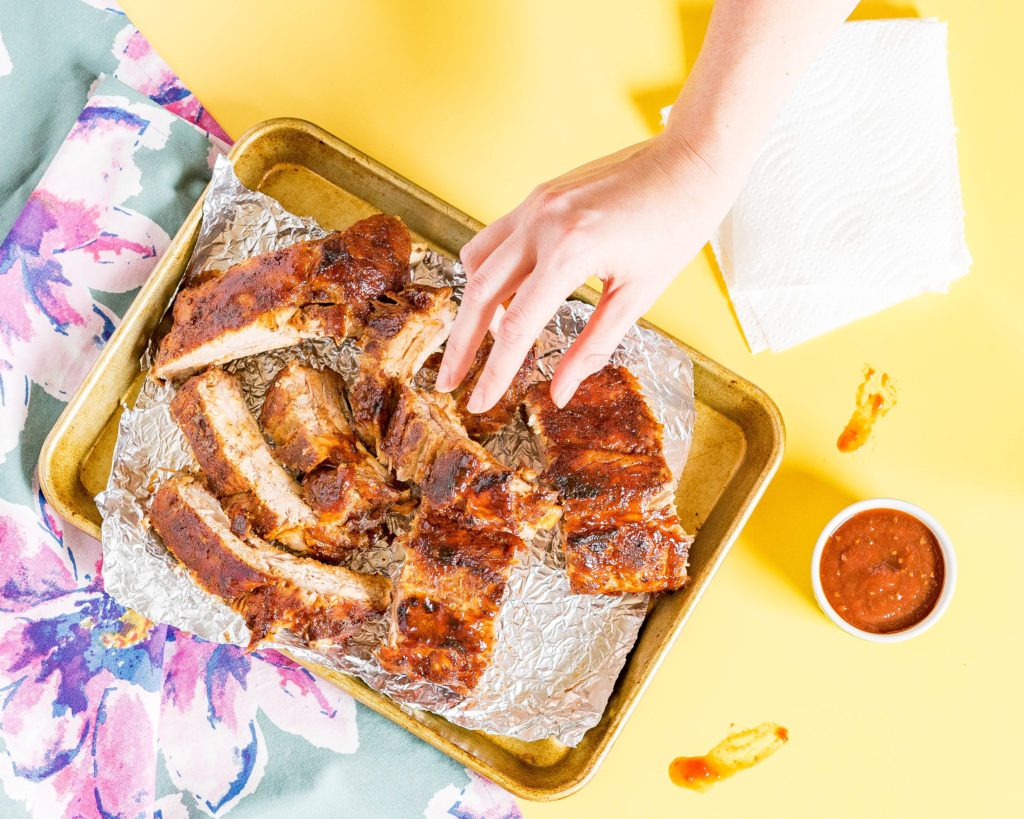 Instant Pot Ribs
GUYS IT'S RIB SEASON. Fully, we are in it, the forecast says 90 in Portland this week. I AM HERE
Read more.
Sous Vide Pickled Asparagus with Lemon
By now, you're likely familiar with my love affair with sous vide. We've done some sous vide steak, sous vide
Read more.
Cauliflower Crust Shakshuka Pizza
Every so often, I sit down a brainstorm a list of recipes for you guys. I end up with a
Read more.
No Carb Spinach, Bacon, and Cauliflower Gratin
YES, this spinach, bacon and cauliflower gratin does have veggies in it. NO, it is not healthy. Let's be real,
Read more.